Creative writing professor appointed interim dean of graduate and professional studies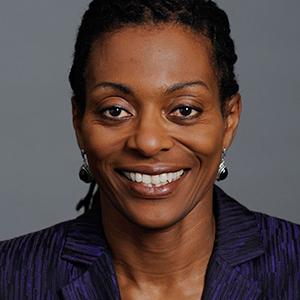 Creative writing professor Kim McLarin, who leads the college's MFA in popular fiction writing and publishing, is set to become the interim dean of graduate and professional studies in January, Interim President Bill Gilligan announced Monday. 
McLarin will replace Jan Roberts-Breslin, who was promoted to serve as the interim provost beginning later this month to fill the vacancy left by the impending departure of Michaele Whelan. Gilligan wrote that McLarin is "well positioned" to take on the role. She will serve in the interim position until a new provost is hired, Gilligan said.
Gilligan previously told The Beacon that his successor would hire a new provost. 
As Interim Dean McLarin will work alongside other deans and faculty members to create new graduate programs and strengthen existing ones, Gilligan said. She will also work to advance the college's professional studies programming and serve as the primary contact for the graduate student government association and graduate student development. 
McLarin, who came to Emerson in 2003, has served as the director of the MFA program since 2016, Gilligan said. She is an acclaimed novelist, essayist, and playwright. 
Prior to coming to Emerson, McLarin was a faculty member in the Masters of Fine Arts program at Fairfield University and a journalism professor at Northeastern University. She has penned three novels, a series of essay collections, and James Baldwin's Another Country: Bookmarked, a bibilomemoir.
McLarin is a former staff writer for The Associated Press, The Philadelphia Enquirer, and The New York Times.