Junior Hannah Cairo traveled to Faneuil Hall during her freshman year to see the "Wheelmobile," a yellow, 36-foot bus searching for contestants to compete on television game show "Wheel of Fortune." Cairo entered a lottery for the chance to play. When randomly chosen for the first round, she won the puzzle.
"I didn't even know you were supposed to be super hyper and energetic," Cairo said. "I guessed the [phrase] ice-cream parlor, and they were like, 'Cool, we will contact you for your actual audition.'"
The "Wheel of Fortune" features contestants playing a game where they guess letters to spell out a hidden phrase. Co-hosts Pat Sajak and Vanna White continue to anchor the longest-running syndicated game show in the United States after 36 years on air.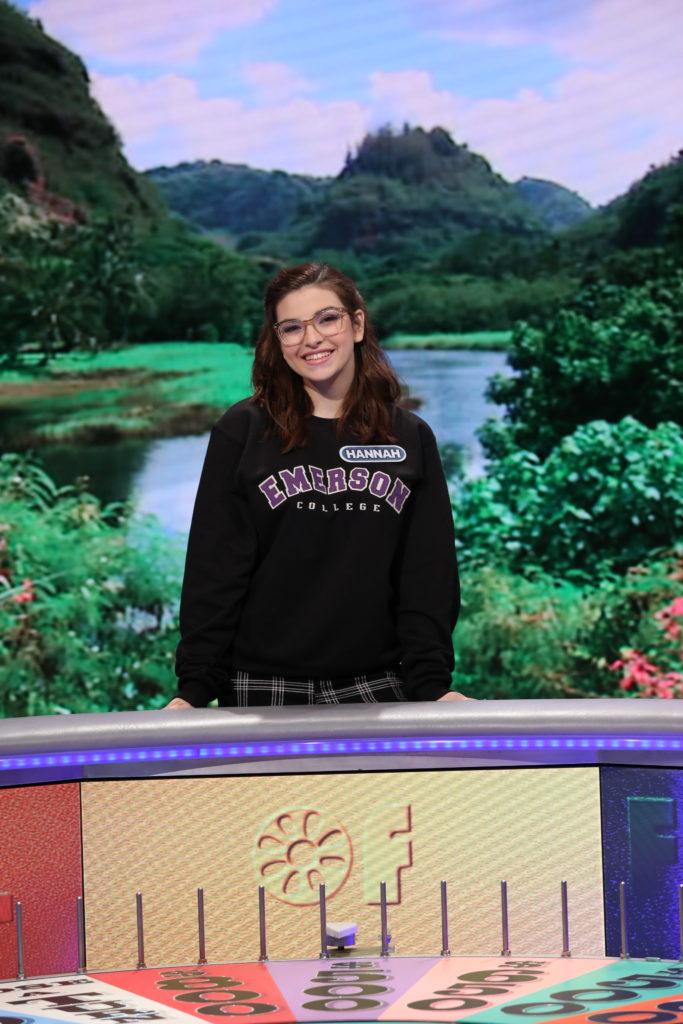 Cairo said she heard about the "Wheelmobile" for the first time after receiving a call from her uncle who lives in New Hampshire.
"He calls me and he's like, 'Hey, they're doing this 'Wheelmobile' thing, it's like the traveling 'Wheel of Fortune'—you have to come down right now,'" Cairo said. "I was like, 'Okay fine, whatever.'"
The "Wheel of Fortune" website states that millions of people fill out applications for the show every year, and more than 10,000 people get selected for further auditions. Of the 10,000 auditions, only 600 contestants compete in the show annually.
Cairo's audition for the game show took place at the W Hotel in Boston about a month after she visited the "Wheelmobile," Cairo said. She and other adults shouted out letters, took a timed word puzzle test, and filled out a more detailed application form as part of the audition.
"The form said they would contact us sometime in our lifetime, or never," Cairo said. "I checked off a box for [interest in] special weeks like 'Pet Lovers' and 'College Spring Break.'"
Cairo said after an audition contestants usually hear back within a few months about whether or not they would have a spot on the show. After not hearing back for two years, she assumed she would never make it onto the show.
However, in early February 2019, Cairo received an email from the official "Wheel of Fortune" account.
"They emailed me saying 'Hey, welcome to the 'Wheel of Fortune,' in two weeks we would love for you to come down and take the show,'" Cairo said.
Cairo immediately texted her father, Edward Cairo, asking him to call her.
"Of course, I thought it was something bad," he said in a phone interview from Florida.
When the two connected on the phone, Cairo told her father the news and asked if he thought she should go on the game show.
"I said, 'Absolutely, no question, you are going,'" he said.
Her father then booked plane tickets to Los Angeles, where the "Wheel of Fortune" set is located and a room in a hotel where Sony offered contestants and guests a discounted rate. The two traveled to California a day before the filming—on Valentine's Day—to visit Emerson's LA campus and spend the day in California. They will not be reimbursed for their travel or accommodation costs.
"It was unbelievable to spend Valentine's Day with my daughter," he said.
Despite her excitement leading up to playing in the game show, Cairo admitted that she did not watch the show growing up.
"I truly did not watch 'Wheel of Fortune,'" Cairo said. "I knew vaguely what it was—I knew you spun a wheel and solved puzzles. A lot of kids were like, 'I watched this [show] every week with my grandmother, it's been my dream to make it on here.'"
Cairo said she downloaded the "Wheel of Fortune" application on her phone to make up for her rookie knowledge of the show and prepare for her debut.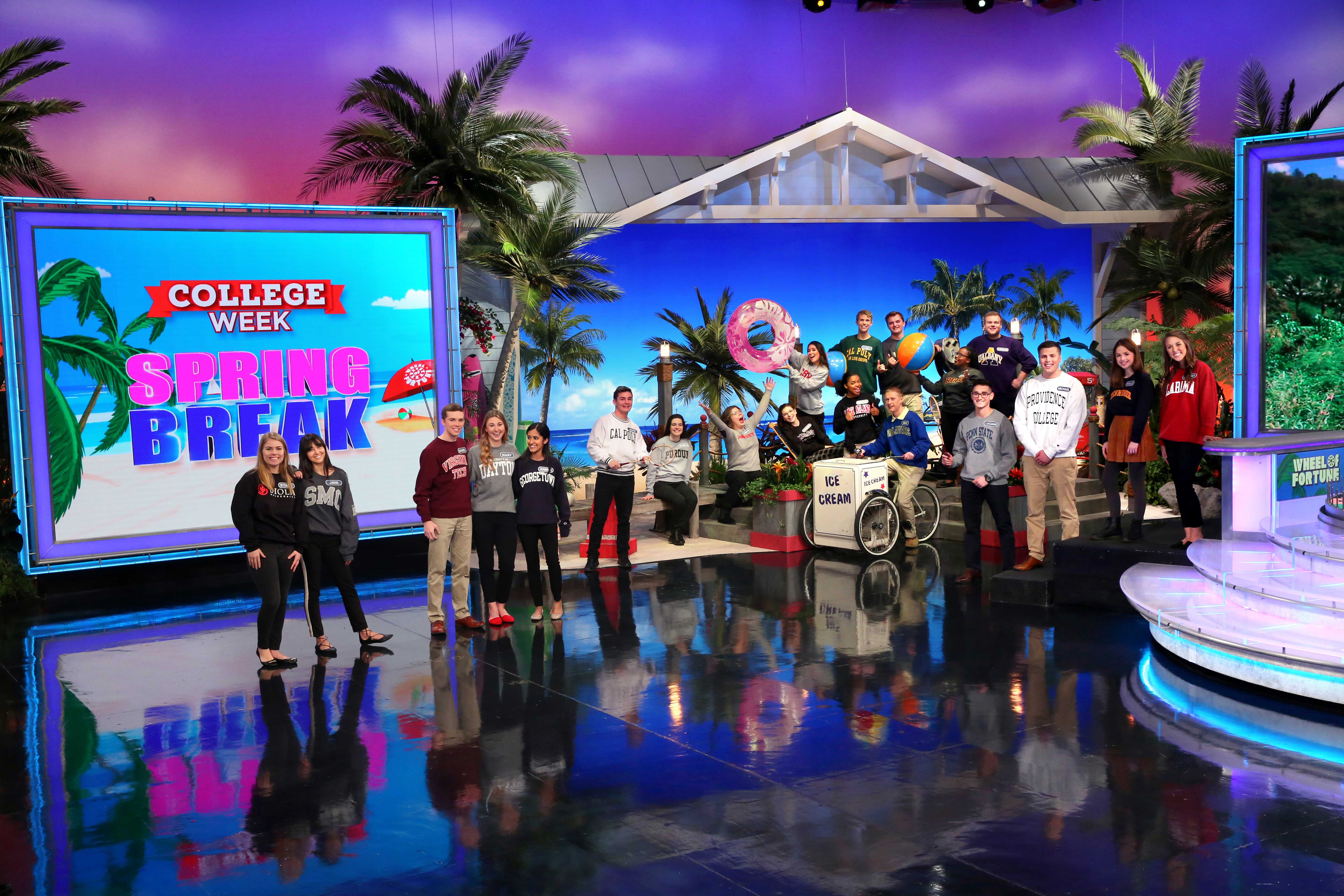 On the day of filming, the contestants took a shuttle to the studio at 7 a.m.
"We were ready early, so we went downstairs to the lobby around 6:30 a.m. to get something to eat," Edward Cairo said. "All of a sudden, we saw sweatshirts from other colleges."
Cairo filmed her episode as a part of "College Spring Break Week"—she and other contestants were instructed to wear their college's apparel on the show. Cairo said she regretted not attempting to get a free sweatshirt from the college bookstore.
"They said we couldn't wear hoodies or zippers, so I had to buy a [crewneck sweatshirt] from the bookstore," Cairo said. "When I got to Los Angeles, some kids told the workers at their bookstore that they were going to be on the Wheel of Fortune, and they gave them [apparel] for free. I paid $60 for mine."
Cairo said contestants could not post on social media about their spot on the show until the weeks leading up to when the show would air on March 19.
Contestants received hair and makeup assistance and participated in a spring break-themed photo shoot while on set. Co-host White visited the students before filming began.
"She came in early with no makeup on in a hoodie, it was really cool," Cairo said. "Her purse said her name on it in 'Wheel of Fortune' letters, but some were missing, or not revealed yet. It was really cute that she lives this life."
While Cairo was getting ready to film the show, her father learned how to clap and laugh for television with the rest of the audience.
When the filming actually began, Cairo said time passed quickly.
"They said it would be the fastest 22 minutes of my life, and I thought, 'Yeah right,'" Cairo said. "But it truly flew past."
She also noted that she now understands why contestants on the show seem to have a difficult time spinning the wheel during the game.
"It's so heavy," Cairo said. "When you watch, you wonder why contestants are struggling and assume they are weak, but you have to follow this whole method of pushing the wheel—the follow-through is very important."
Cairo stood on the end of the wheel next to "Wheel of Fortune" host Sajak and conversed with him during the game.
"He and I had a fun little banter at one point," Cairo said. "It was also freaky to be that close to him because I had to look into his eyes and guess a letter."
Edward Cairo was impressed with the way his daughter carried herself throughout the show.
"She did great—I'm not sure that she was intimidated at all," he said. "I don't feel like it was a once-in-a-lifetime experience for her because I think she has a lot of things coming ahead of her."