Lear statue arrives to Backstage Cafe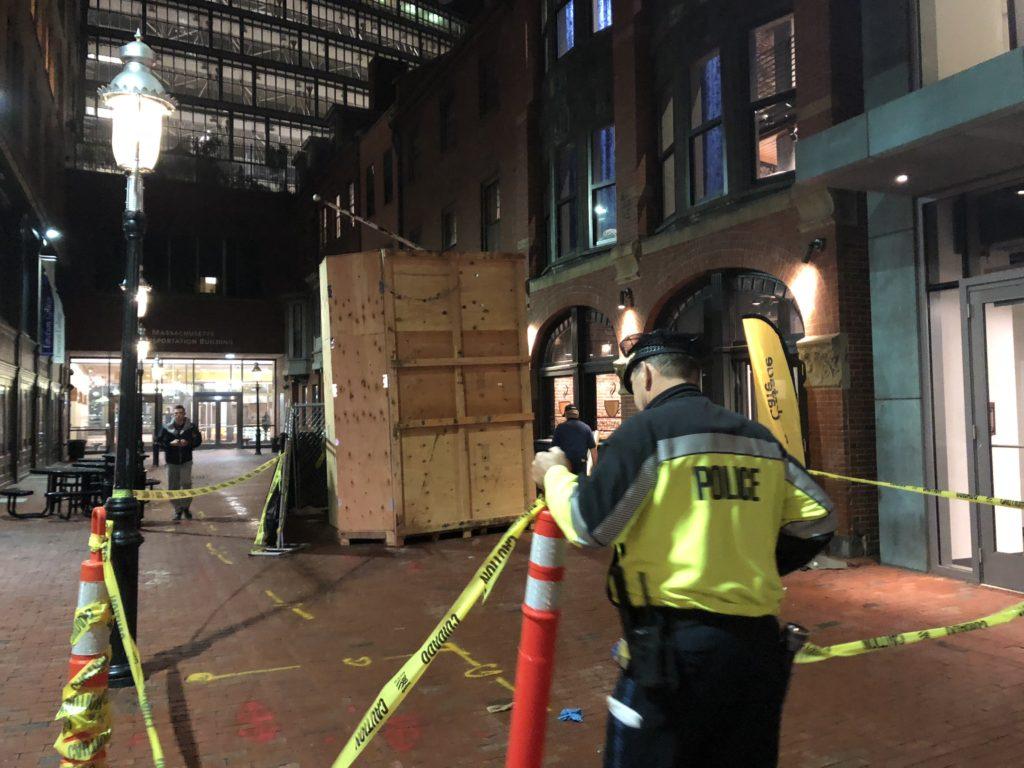 By Diana Bravo, Assistant News Editor
October 2, 2018
The statue of Emerson alumnus Norman Lear, '44, arrived at the Boylston Place Alley outside of Backstage Cafe Monday.
Kevin S. Bright, '76, television producer, member of the Board of Trustees, and Founding Director of Emerson Los Angeles commissioned artists David Duskin and Peter Schifrin to create the statue in March 2017, Schifrin said. The artists traveled across the country from San Francisco to help install the statue on Oct. 1 before its unveiling on Oct. 4. Until then, the statue is in place, but Lear's face is covered.
The sculpture went through many different draft iterations, according to the artists. Schifrin said the sculpture displays Lear in a relaxed position, holding a script of his first major work "All in the Family." Duskin and Schifrin used a technique called inflated bronze—metal sheets welded together and then inflated—to make Lear's backdrop look more inviting, according to Duskin.
"As far as we know, this is the first inflated bronze [sculpture]," Duskin said.
The statues unveiling will take place on Oct. 4 at 5 p.m. in the Boylston Place Alley.
We choose information accessibility
News and the truth are under constant attack in our current moment, just when they are needed the most. The Beacon's quality, fact-based accounting of historic events has never mattered more, and our editorial independence is of paramount importance. We believe journalism is a public good that should be available to all regardless of one's ability to pay for it. But we can not continue to do this without you. Every little bit, whether big or small, helps fund our vital work — now and in the future.
Diana Bravo, Assistant News Editor