Lions snap losing streak in straight sets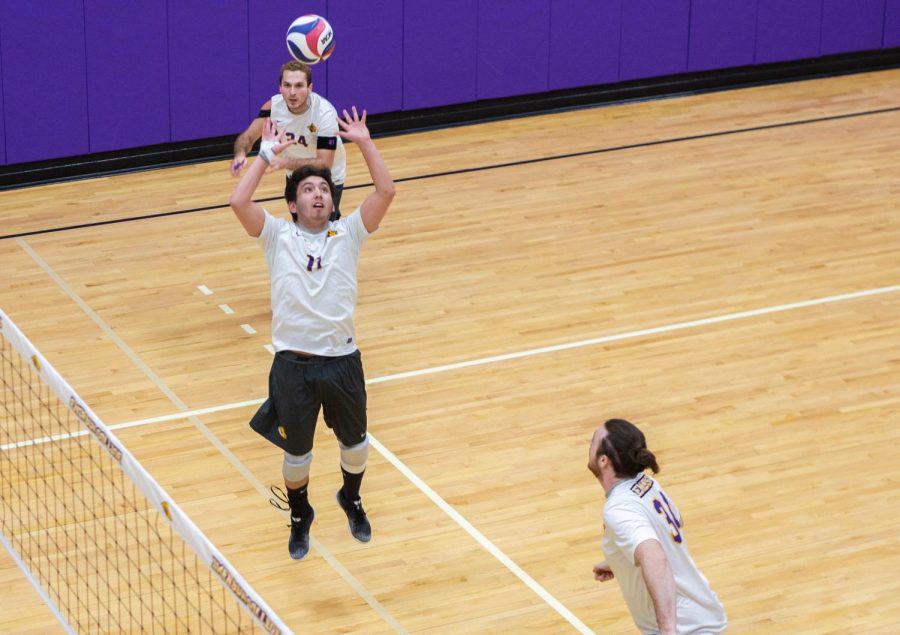 By Megan MacLaren
February 22, 2020
The men's volleyball team swept the St Joseph's Brooklyn Bears in three sets, breaking its two-game losing streak.
While the Bears are not in the Great Northeast Athletic Conference, head coach Ben Read sees the win as a way to help his players gain confidence going into conference play.
"Our conference is very, very competitive," Read said in a post-game interview. "It's nice that we get a chance to get some guys in and build a little confidence and have some fun going into the weekend feeling good about ourselves and get ready for our conference play next week."
Strong serving from the Lions caused many errors for the Bears, allowing the Lions to build a lead quickly. They never gave up the lead in all three sets and won each set by at least 11 points.
Senior setter Lucas Raagas recorded 19 assists, and sophomore setter Josh Elliot added a season-high 10. Freshman middle blocker Parker Gray recorded a season-high 13 kills, followed by Elliot tying his season high with seven kills.
We choose information accessibility
News and the truth are under constant attack in our current moment, just when they are needed the most. The Beacon's quality, fact-based accounting of historic events has never mattered more, and our editorial independence is of paramount importance. We believe journalism is a public good that should be available to all regardless of one's ability to pay for it. But we can not continue to do this without you. Every little bit, whether big or small, helps fund our vital work — now and in the future.
"A lot of our problems have been on our side of the net messing up in our own heads," Raagas said in a post-game interview. "Anytime we can get a win regardless of who we're playing helps with that."
The Lions put out all 10 of their players in the game tonight.
"Having everyone definitely helps morale," Raagas said. "Having them come in and having them be productive helps everybody."
The Lions will face GNAC opponent Lasell University on Feb. 28 at home at 7 p.m.