Massachusetts reports 2,781 new coronavirus cases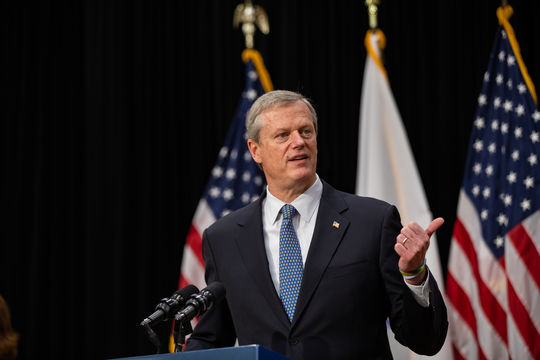 Massachusetts reported 2,781 new coronavirus cases Friday, a dramatic fall from the 4,222 new infections reported Thursday. The death toll rose by 98, a significant rise from the 43 reported Thursday and the highest number reported in three weeks. 
Mayor Martin J. Walsh announced in a press conference Tuesday that Boston would be moving up to Phase Three, Step One of reopening on Feb. 1. The new phase allows businesses, such as gyms, museums, and movie theaters to reopen. 
Boston regressed to Phase Two, Step Two on Dec. 15. Cases were averaging around 5,000 at the end of November and into December, in the last three weeks, cases have dropped to an average of 3,000. 
The state reports two COVID-19 positivity rates—one with higher education testing and one without. The seven-day test positivity rate with higher education removed sits at 6.2 percent Friday, down from the 7.1 percent reported this time last week. The rate that includes higher education sits at 4.3 percent, the lowest it's been since Nov. 29. 
The state reported 1,789 total hospitalizations Friday, down from the 2,098 reported this time last week. Hospitalizations in the state have begun to decline in recent weeks, falling by a total of 408 since Jan. 15, after rising by nearly 300 week over week during much of November and early December. 
Emerson reported five new positive COVID-19 tests Friday, out of 774 tests administered Wednesday, bringing the cumulative number of positives to 96. The college's cumulative testing total sits at 57,872.
Three cases of the highly contagious variant of COVID-19 first found in the United Kingdom, B-117, have been reported in Massachusetts over the past two weeks. A Centers for Disease Control and Prevention report on Jan. 15 warned that the variant could become the dominant strain in the U.S. as early March. The U.K. variant is believed to be 50 percent more transmissive than current variants of COVID-19.