Massachusetts reports 1,166 coronavirus cases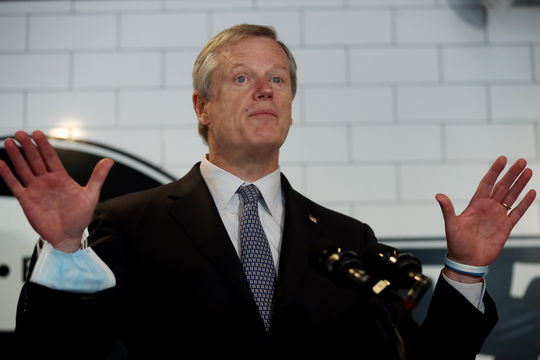 Massachusetts reported 1,166 new coronavirus cases Monday. The total is down significantly from 2,501 new infections reported Sunday. The state's death total rose by 25.
New infections in the state have steadily risen since mid-September. Now in the midst of a second wave, city and state officials are warning against Thanksgiving travel and gatherings, which experts say could accelerate the spread of the virus.
Daily case numbers have averaged well over 2,000 since early November, but have dipped below 2,000 in data reported on Mondays for the past several weeks. 
The state recently changed the way it reports COVID-19 positivity rates, separating higher education testing into its own category. The seven-day test positivity rate with higher education testing removed sits at 5.55 percent.
Hospitalizations from COVID-19 are currently surging. On Monday, the state reported 1,174 total hospitalizations, compared to 571 a month ago.
Emerson reported no new testing data Monday as students returned home for the end of the semester following the conclusion of in-person classes Wednesday. Students remaining on campus through winter break will be tested on Tuesdays each week. 
The college reported 20 positive tests over the past two weeks—38 percent of the cumulative total positives reported thus far this semester. The previous high for a two week testing period was eight positive tests.