Massachusetts reports 1,292 new coronavirus cases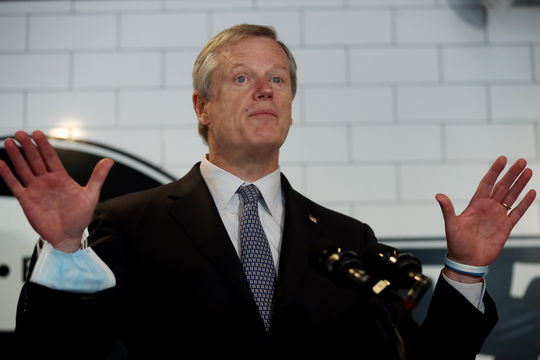 Massachusetts reported 1,292 new coronavirus cases and 16 deaths Saturday, as new infections in the state continue to increase rapidly. The day's positivity rate per people tested was 6.5 percent, while the test positivity rate was 1.7 percent. 
Saturday's case total is down from 1,488 reported Friday. Single-day cases have now topped 1,000 for eight days in a row, a mark last hit in early May when infections were steadily declining from the virus' peak in April. 
The positivity rate per people tested reflects the percentage of unique individuals tested who produce a positive test, a metric some epidemiologists consider more telling of the spread of the virus. The test positivity rate reflects the number of tests that come back positive. That metric includes individuals who are testing repeatedly, like students on college campuses. Those repeat tests can drive down the test positivity rate, some experts say. 
Emerson does not update its COVID-19 dashboard on the weekends as no new tests are administered at Tufts Medical Center. Friday's dashboard update reported no new positives out of just 194 new tests administered on Oct. 29.