Massachusetts reports 2,841 new coronavirus cases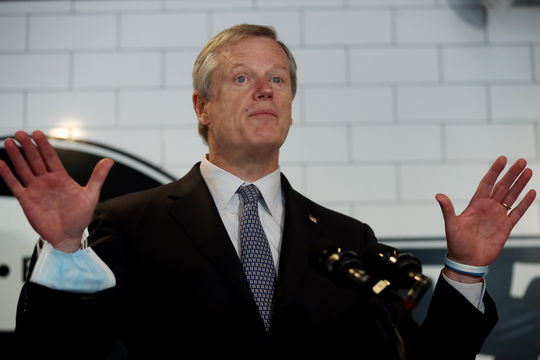 Massachusetts reported 2,841 new coronavirus cases and 27 deaths Saturday, as new infections in the state continue to increase dramatically.
Saturday's case total is up from 2,674 reported Friday, and up significantly from previous weeks.  Single-day cases topped 2,000 five times this week. At the virus' peak in late April, daily cases in the state averaged just over 2,000.
The state recently changed the way it reports COVID-19 positivity rates, separating higher education testing into its own category. The state's overall seven-day test positivity rate sits at 3.07 percent, while the positivity rate that excludes higher education testing sits at 5.19 percent. 
Hospitalizations from COVID-19 are currently surging. On Friday, the state reported 705 total hospitalizations, compared to 324 last month.
Emerson does not update its COVID-19 dashboard on the weekends as no new tests are administered at Tufts Medical Center. Friday's dashboard update reported one new positive out of 757 new tests administered on Nov. 11 and 12.
Charlie McKenna, Content Managing Editor
Charlie McKenna is from Los Angeles, CA and currently serves as one of The Beacon's Content Managing Editors, where he oversees The Beacon's print and digital content. McKenna previously served as The Beacon's Deputy Express Editor and SGA correspondent.
Email:
[email protected]
Follow @charliemckenna9