Massachusetts reports 2,941 new coronavirus cases, 40 deaths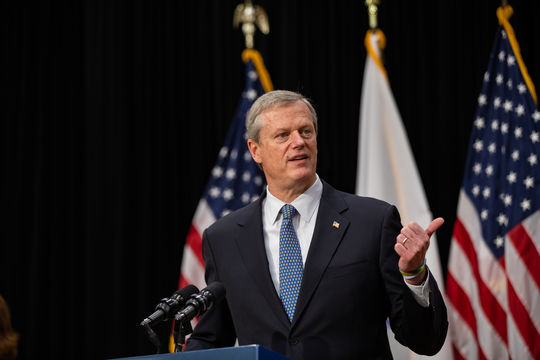 Massachusetts reported 2,941 new coronavirus cases and 40 deaths Saturday, as new infections in the state continue a sharp rise.
Saturday's case total follows an influx of new cases reported over the last week. The state reported 4,464 new infections over Thursday and Friday, and 3,224 new cases over a 30-hour period on Wednesday. More data was added to Wednesday's total due to a delay in the data reporting process. The state did not report any new data on Thursday due to the Thanksgiving holiday.
At the virus' peak in late April, daily cases in Massachusetts averaged just over 2,000.
The state recently changed the way it reports COVID-19 positivity rates, separating higher education testing into its own category and removing college numbers from the overall positivity rate. Experts said repeated testing of individuals in higher education was misleadingly bringing down the overall positivity rate. The seven day test positivity rate with higher education testing removed sits at 5.16 percent. The positivity rate that includes higher education testing sits at 3.57 percent. 
Hospitalizations from COVID-19 are currently surging. On Sunday, the state reported 1,045 total hospitalizations, compared to 393 this time last month. 
Emerson does not update its COVID-19 dashboard on the weekends as no new tests are administered at Tufts Medical Center. Testing of community members has ticked down significantly in the past days, as in-person classes ended Wednesday and only a limited number of students living on campus over the break will continue to receive regular screening. 
Emerson reported four new positive results from tests administered Tuesday and Wednesday, bringing the college's cumulative total of positive tests to 52. New positive tests over the last two weeks have accounted for nearly 40 percent of Emerson's total positives over the course of the semester.