MBTA shutdowns to affect ridership on weekends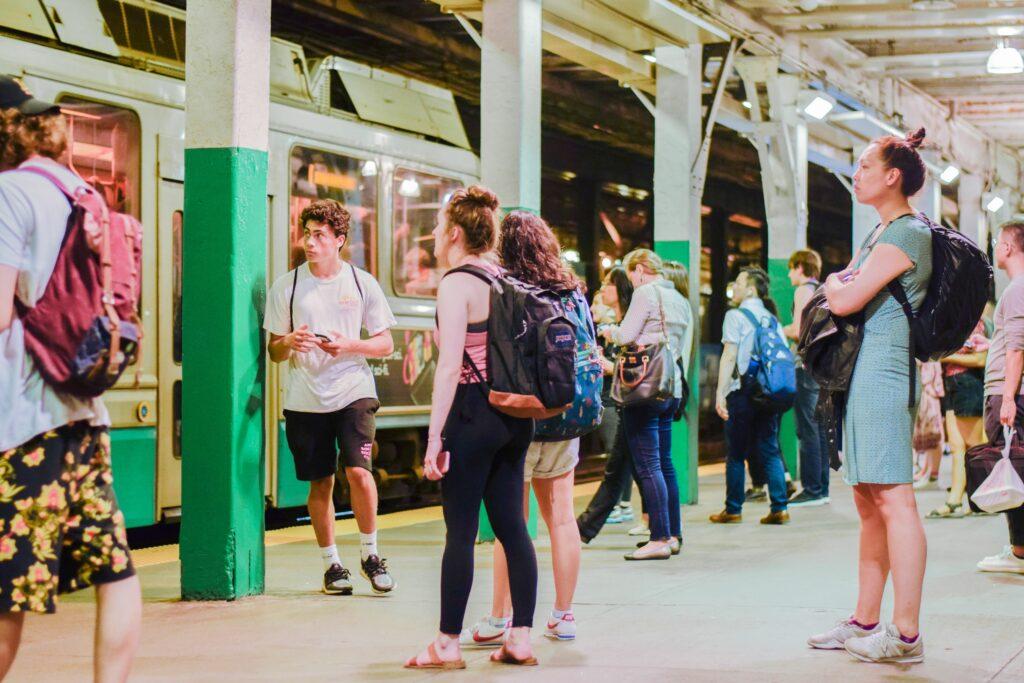 By Stephanie Purifoy, Senior Reporter
September 4, 2019
The Massachusetts Bay Transportation Authority scheduled widespread closures of sections of the T on weekends, starting in mid-September and finishing in December.
The Green, Orange, and Red lines all face shutdowns, according to a press release from the MBTA in August. It will provide shuttle buses to replace trains during these times.
The construction is part of an $8 billion, five-year plan to modernize the trains. 
On the Green Line, workers plan to replace 7,000 feet of track. The D branch will close every weekend from Sept. 14 to Dec. 29, and the B branch construction will take place during the weekends of Sept. 7, Nov. 2, and Nov. 23. C branch construction will occur on the weekend of Oct. 26. The E branch will not be affected.
On the Red Line, the MBTA plans to replace and add new signage and lighting fixtures, along with cleaning, painting, and repairing tile within the Park Street and Downtown Crossing stations. They will replace 1,800 feet of train tracks in both stations. The Red Line will close every weekend from Nov. 16 to Dec. 15 between the Kendall/MIT and Broadway stops. According to the press release, the closures will affect three out of every four Red Line users. 
We choose information accessibility
News and the truth are under constant attack in our current moment, just when they are needed the most. The Beacon's quality, fact-based accounting of historic events has never mattered more, and our editorial independence is of paramount importance. We believe journalism is a public good that should be available to all regardless of one's ability to pay for it. But we can not continue to do this without you. Every little bit, whether big or small, helps fund our vital work — now and in the future.
The MBTA also plans to close the Orange Line from Tufts Medical Center to Sullivan Square every weekend starting on Oct. 5 and finishing on Nov. 10. They plan to replace 2,250 feet of track within the Chinatown station and add new signage in the Haymarket and State stations.
Assistant Director of Off Campus Student Services Jeff Morris said he thinks the derailments over the summer influenced government officials to accelerate the improvements. He said that, because the closures are only planned for weekends, it shouldn't severely impact students.
"Thank God it's only weekends," he said in an interview. "I think the MBTA would fall apart immediately if this were Monday through Friday, but because it's only on the weekends, I don't see it having a huge impact after the first couple weeks."
Morris lives in Watertown and rides the Red Line everyday to get into work. He said he thinks many Bostonians felt frustrated after this year's fare hikes.
"People were asking, 'If you're increasing our fares, where is this money going? If trains are derailing and constantly late, and overcrowded and the system doesn't work, why are we still increasing fares?'" he said. 
Senior William Van Gelder lives in Cambridge and takes the Red Line to get to Emerson, where he works and takes classes. He said that, even though students don't attend classes on the weekends, they still need to travel throughout the city.
"I like to travel around, go do things around the city, and see friends, so it'll be pretty annoying to have to take a bus places," he said in an interview.
Even though it will take him longer to get places, he said it is nothing but a small nuisance for him.
"In my experience, the shuttle buses are easier than the city buses because they only stop at the train stops," he said. "The only hassle is that you have to come up out of the station [to get on the bus], and [the bus] is slower because you're going through city traffic."
Morris said this is the first time he's seen such a widespread shutdown, but hopes the result is worth it.
"They can't make anything better unless they have the time and the money to shut down the stations, so it's a double-edged sword," he said. "Yes, they have to shut down the trains all semester, but in an ideal world, when spring comes around, the trains will be safer and cleaner and smoother."
Stephanie Purifoy, Senior Reporter
Stephanie previously served as Managing Editor of The Beacon from January 2020 to July 2020.

Email: [email protected]