Nearby restaurants 'excited' by return of college-aged patrons
Businesses neighboring the bustling Emerson campus usually overflow with students, tourists, and commuters in early September. But this year, several nearby restaurants and bars remain eerily empty inside—void of crowds that will likely not return until the COVID-19 pandemic subsides.
Beloved spots in and around the Emerson bubble have opened as allowed under Massachusetts' reopening plan. Many have created makeshift outdoor seating arrangements, complete with umbrellas and socially-distanced tables. Others continue fielding a steady stream of takeout orders or accommodating a small number of patrons indoors. 
The Beacon spoke to four businesses by the Boylston and Tremont St. intersection to see what they think this altered semester means for them. Most are eager to welcome back college-aged patrons. 
"We're really excited about [students coming back]," Katherine Mancia, manager of Maria's Taqueria, said last week. "Even just yesterday, we saw the sales go up a bit more. So we're definitely really excited to see a lot more foot traffic." 
For some spots, like Maria's, college campuses reopening could boost their chances of turning a profit in a year otherwise marred by financial ruin. In fact, several owners and employees said the mass return of 20-somethings is especially important now since many Boston commuters will not be working in the city until at least 2021. 
Mancia said Maria's never entirely closed and instead operated solely as a takeout business for many months to keep up its profits. Still, the spot struggled to boost their sales in the pandemic's early stages when residents stayed almost entirely indoors. 
"If it does go back to [shutdown], our sales will definitely drop," Mancia said. "But as of yesterday, everyone was doing a pretty good job keeping their distance and wearing their masks inside the restaurant and in the streets…So we really hope everything stays as it is."
Fajitas and 'Ritas owner Brad Fredericks, who also owns Back Deck and French Quarter in Downtown Crossing, said he doesn't expect students to cause problems with crowding in the Tex-Mex restaurant and bar.
"We welcome the students back, and we certainly have missed them," Fredericks said. "I don't think it'll be so much that there would be any concerns of overcrowding or being able to maintain the distance we currently maintain at Fajitas and 'Ritas…Students are generally not an aggressive type. They're somewhat laid back to generalize, so I don't foresee them being a problem."
The West St. restaurant first reopened on June 25 near the start of Phase 2. Fredericks said business has not bounced back to pre-pandemic levels, partly due to the loss of Theater District tourists. Large live events venues are not permitted to open until Phase 4, which begins when there is a treatment or vaccine for the virus.
"We've been significantly down during this pandemic period, so we're certainly hoping that'll slightly change in the fall," Fredericks said. "I know that the other components of our business, like tourism, offices, and theatre activity won't be coming back. I think we'll still be significantly down, but if we could just improve a little bit over time, that'll be helpful." 
The reduced student population also uniquely affects new businesses, which are starting to build a customer base amid the ongoing crisis.
Derek St. George, the manager of new Boylston St. hotspot, Garbanzo Mediterranean Fresh, said he is already excited by the movement of students that have walked through his doors.
"A lot of [students] are already starting to move in, and streets are a little more bustling then they have been," St. George said. 
Located right next to Piano Row, Garbanzo replaced the Griddlers Burgers and Dogs, which closed more than a year ago. St. George spoke highly of students following COVID-19 regulations, and also said the spot will offer student discounts to Emerson and other nearby college students. They offer a handheld entree and a drink for $9 plus tax or $11 for a knife and fork entree and drink. 
"It's been very spread out and done very well, but we're looking forward big-time to students back in class full swing," St. George said. "As long as Emerson and the community itself adheres to the guidelines that are smart and safe, I think it'll be a great semester," St. George said.
Located in Little Building, the Tatte Bakery and Cafe also adapted to the reality of first opening at a strange time. Tatte founder Tzurit Or said that since few local college students had moved in when the location swung open its doors on Aug. 17, business was slower than usual.
"It was kind of a quiet opening for us," Or said. "It's just pretty gloomy to open a Tatte when we usually have a line out the door. It's just not a great feeling. But these days, I guess if you're still in business and opening a location, you should be very grateful and thankful for that, so I'm not going to complain." 
Or emphasized the importance of health and safety protocols they have in place at Tatte to reduce virus exposure.
"We've been living in pandemic life for six months now," Or said. "I hope that the last six months provided [college students] with a sense of self-awareness, responsibility, and respect towards others [and] that they will follow the guidelines."
Leave a Comment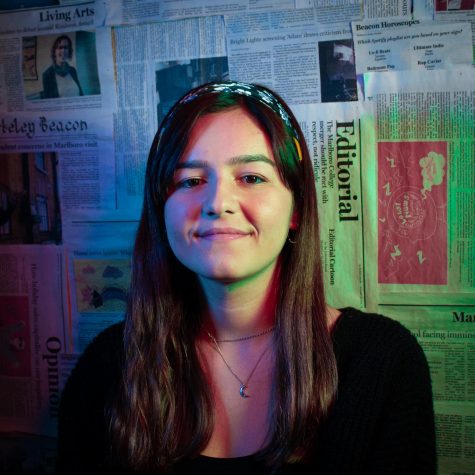 Taina Millsap, Staff Writer
Taina Millsap is originally from Fortaleza, Brazil, but calls San Diego, CA home as well ever since she moved there in 2013. She is currently a News and Magazine staff writer, previously she acted as The Beacon's Living Arts Editor. When she is not writing articles and editing for the Beacon she can be found working on her internship with Flaunt magazine.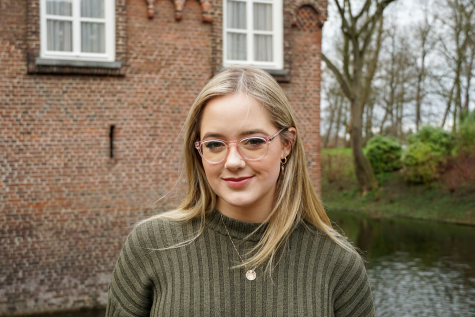 Katie Redefer, Staff Writer
Katie Redefer graduated in 2022. She served as the former editor-in-chief of The Berkeley Beacon. She currently works as a metro reporter for The Boston Globe, and formerly served as a staff reporter for her home state's newspaper, Delaware State News.