'Not the end': Distinguished Artist in Residence Timothy Douglas announces departure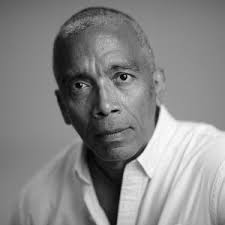 By Adri Pray, Content Managing Editor
June 13, 2022
Distinguished Artist in Residence Timothy Douglas announced his departure from Emerson Monday morning via an email correspondence to the performing arts students.
Douglas, who joined the college's performing arts department in 2019, was slated to teach his final semester this fall and direct the EmStage production of Barbecue, per an earlier departure notice included at the bottom of Monday's email.
Citing COVID-19 and the murder of George Floyd in his, Douglas took a leave of absence from the college to take time and space to process Emerson's impact on his life to assess his future at the institution.
The addendum altered his departure from the end of 2022 to immediately. Douglas said his reasons for leaving remain the same, but the "intensity and urgency" required by his personal growth, along with emerging professional opportunities, compelled him to take an earlier leave than previously anticipated.
In his Monday morning email, Douglas thanked the Emerson community for its understanding and "collective contribution" to his growth at the college and beyond.
"Know that it is my hope and intention that my association with Emerson College may continue in meaningful ways, as I fully consider my pending departure as only a change in form and not 'the end'," he wrote.