What started as a slime hobby ended up making junior Tuvana Isildar thousands of dollars.
Isildar's hobby evolved into spending her weekends creating, filming, and selling homemade slime for hundreds of people to watch and play with.
Isildar posts slime videos on her Instagram account @tuvs.slimes that over 32,000 people follow. She also sells her slime through an Etsy shop.
This November will mark Isildar's first anniversary in the slime business.
"Although this is my business, it doesn't feel like work to me because I enjoy every process of it," Isildar said.
She said she sold over 1,000 different kinds of slime and made $15,000 since last November, not including the cost of materials and shipping.
Isildar creates her slime, a type of putty, using glue and a white salty mineral that dissolves in water called borax. Slime creators usually add dyes, glitters, sprinkles, and other ingredients to differentiate their products. It takes Isildar six to eight hours to create the custom slime and two hours to prepare it to ship.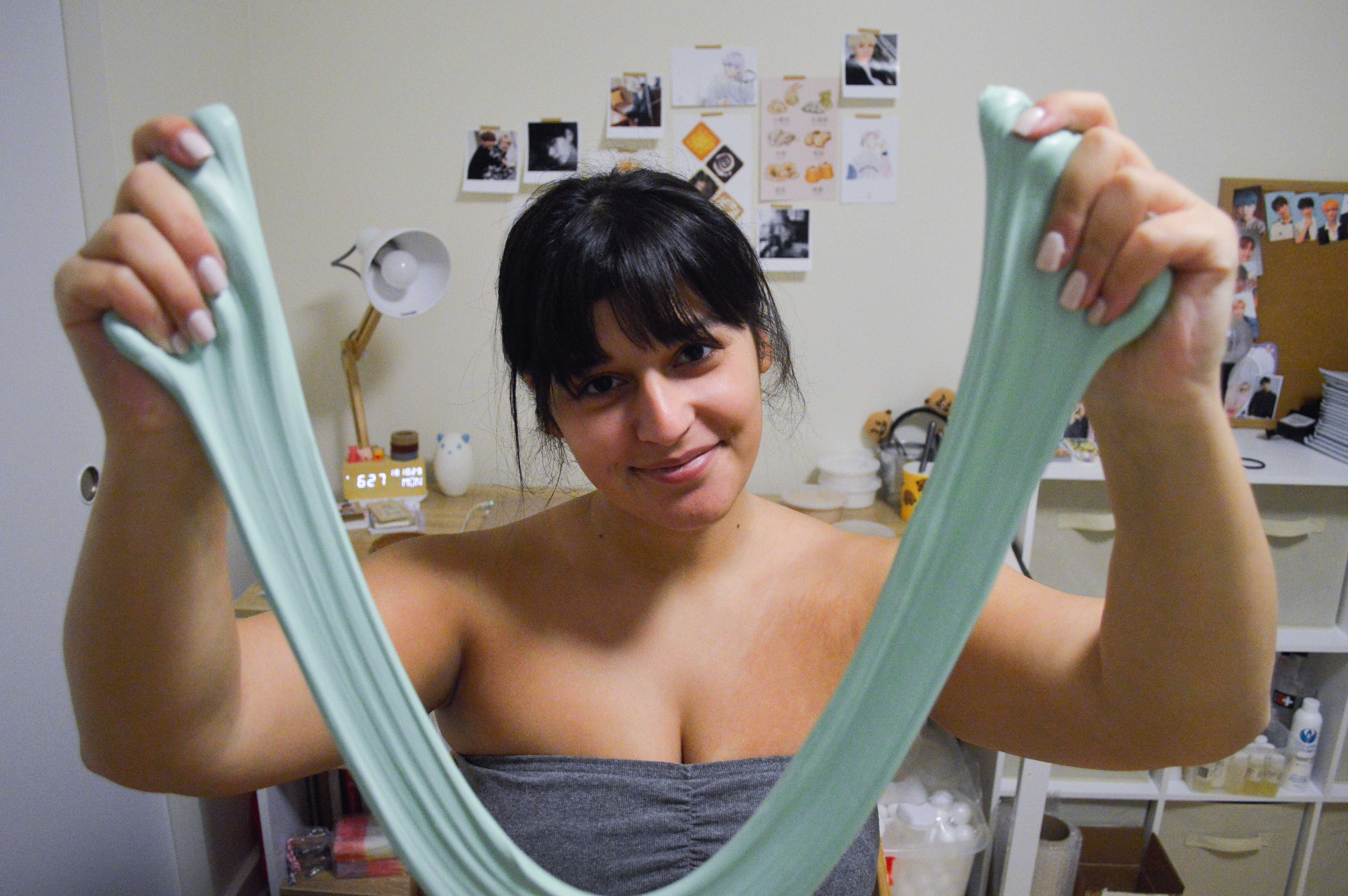 Slime experienced a rise in popularity on platforms like YouTube, Etsy, and Instagram. Searching #slime on Instagram yields over 10 million results, and 1.3 million people subscribe to "Will It Slime?" on YouTube.
Sophomore Maddie Kerr said she likes slime's association with the autonomous sensory meridian response, or ASMR, movement.
"I think it has become so popular because of the ASMR movement that is becoming more and more normalized," Kerr said. "I think slime is a more accessible form of ASMR that can introduce people to the concept of it."
Isildar said slime started as a hobby and stress reliever. She said touching slime helps with stressful and uneasy situations.
"I benefit from having something to fiddle with and distract me from the stress happening in my head," Kerr said. "Especially on platforms like Instagram, you see videos of slime that have millions of views because it is so satisfying and has a natural calming effect."
Isildar said her interest in watching ASMR and videos on Instagram ultimately led her to start her own slime business. She said she created slime for herself and friends, who encouraged her to make a business from it.
Freshman Beatriz Andrade said she tends to enjoy the goopy texture of slime as she plays with it in her hands.
"Usually the goopier and slimier it is, the better," Andrade said. "Because it's so popular, I'm able to find videos on YouTube with different ways to make slime, so it can be a DIY project too, which I also love."
Isildar experimented with different smells and textures from recipes online for a year. She then made her Instagram for people to watch her slime videos, and she opened up her Etsy shop after around two months.
Isildar said she creates different slime textures for customers so they can choose what they prefer. Textures vary from thick to thin, cloudy to buttery, and sometimes crunchy. Her Etsy store features slimes like Thicki Funfetti, Shooky Cookie, and Cookies and Milk.
"I just get inspiration to make different slimes based on real life foods or candies, even a K-Pop group which a lot of customers seem to enjoy," Isildar said. "I also scent each of my slimes a different scent to match."
In the future, Isildar said she would love to expand and open a pop-up shop named Tuvs Slimes. She said she is currently developing and sharing more slime projects in order to build a tighter community between her and her followers.    
"Honestly I didn't think I would get 32,000, let alone 2,000, followers, so it's insane to me that I've come this far," Isildar said. "The amount of support I get from my followers is crazy."
Isildar said she balances the lifestyle of a student and young creator. The lessons she learned as a visual and media arts student helped her to film and edit her Instagram videos, she said. She encourages others to start their own businesses as well.
"Being a full-time student, full-time business owner, as well as working on different productions as a VMA major was hard at first, but throughout the time I've been doing this it's been a really amazing journey learning how to really time manage," Isildar said.