Proposed federal rule would limit international students' time in U.S.
A newly proposed U.S. Department of Homeland Security rule could limit the ability of international students to stay in the U.S. for more than four years during their planned course of study. 
Proposed on Sept. 25, the rule would curtail the current Duration of Status policy, which allows international students to enter the U.S. and stay until the completion of their academic studies so long as they maintain legal status with the federal government. The current policy also allows for students to take "optional practice training" in their field for up to one year after graduation. 
If enacted, the new rule would instead impose a two to four year limit on students' academic pursuits, a harsh limit for students who may need more time to graduate or are enrolled in a program longer than four years. Students would be able to apply for an extension on their D/S but must pay a fee and wait over a year for a response, Director of the Office of International Student Affairs Andrea Popa said in an interview.
DHS said the rule will serve as a barrier to visa fraud, and to those who may overstay or otherwise defy the conditions of entry to the U.S as Immigrants would then be subject to a review by the U.S. Immigration Service. However, Popa said the college verifies students are maintaining legal status every semester.
"They're concerned for the potential for visa abuse and for students to stay here for years and years without direct inspection is what they're concerned about," she said. "I don't think they're giving enough credence to the fact that students do have to be reporting to their own schools…  it's not that they stay in the U.S.without inspection, it's that they stay in the U.S without inspection from an immigration officer."
The policy will include a four-year transition period for current visa holders, meaning it may not affect the international students already enrolled in college, 14 percent of Emerson's total student population. Future students may be discouraged from studying in the U.S. 
The policy will also take months for DHS to finalize.
For Emerson, the rule could have a negative effect on both enrollment and the international student culture administrators advertise to prospective students.
Popa said the lack of wiggle room the rule would grant international students on student F-1 visas is concerning.
"More flexibility is appropriate for F-1 students," she said in a Zoom interview. "[With] academics, you can't quite plan how that's going to work. You could finish in four [years], but it is also common and absolutely appropriate for a program to require an additional semester, for students to move on to a higher level of education. And that should happen without a grilling process of immigration review."
The proposed policy comes on the heels of an Immigration and Customs Enforcement rule that would have barred international students from staying in the country if their school shifted to remote learning. Enacted in July, the rule was swiftly reversed after garnering backlash from universities nationwide, including Emerson. 
Administrators now plan to send a letter to DHS expressing their concerns during the 30-day public comment period, which allows those who may be impacted by the policy to express concerns, Popa said. She added that President M. Lee Pelton would advocate for more flexibility for international students as part of the President's Alliance on Immigration and Higher Education, an organization made up of college presidents from across the country that aims to provide support for international students. 
The letter, she said, could directly influence the policy. 
"Rules do change as a direct result of the comments," she said. "It can directly impact the wording of the law. I think it can also indirectly impact the timing of the law."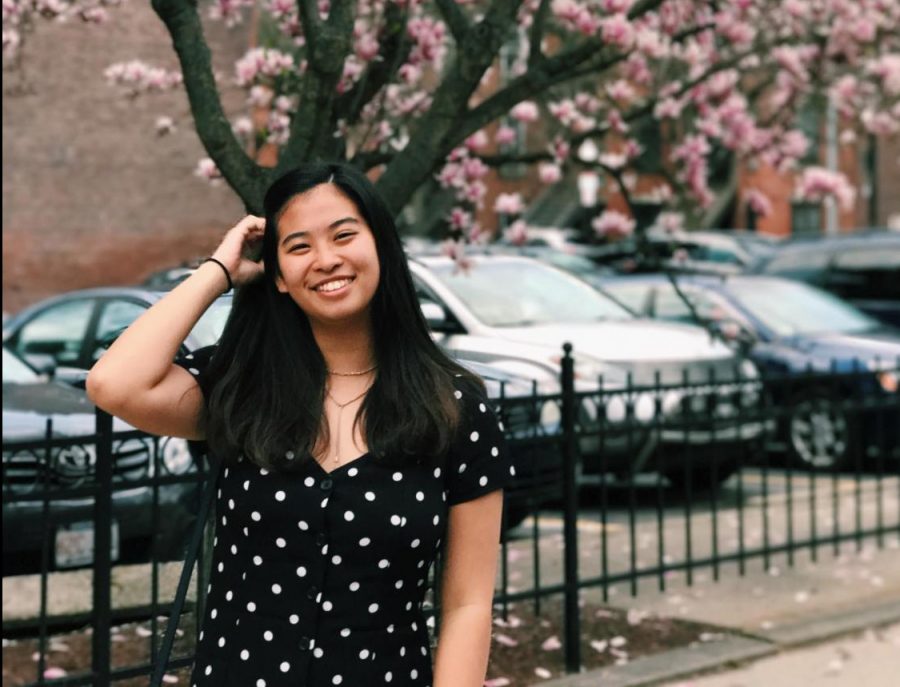 Popa said communication between international students and OISA is imperative as the proposed rule progresses through the DHS rule-making process, which does not involve Congress or federal courts. 
"I think communication, just making sure students understand is key," she said. "Making sure students have access to currently what the rules are but also what proposed rules might be, developing better systems to make sure we're targeting out to different students that this affects you and so both general and personalized communication regarding rules like this."
One international student who requested to remain anonymous for fear of retribution from DHS said he was concerned about the rule preventing him from going to graduate school.
"The amount of hoops I would have to jump through every single semester would be insane," he said. 
The rule caps the number of academic programs international students can pursue while they are in the U.S. at three and limits them to only one downward movement in their education status. A student who transfers would only be able to pursue one post-graduate degree while a student who pursues a Masters degree would only be able to receive one more Bachelor's degree.  
Beyond a statement posted to Emerson Today, which was a copy of the email Popa sent to international students on Sept. 25, the college has not publicly commented on the proposed rule. Northeastern University issued a statement condemning the decision, while Boston University, Harvard University, and Suffolk University have remained silent. 
The college did not return a request for comment. 
The anonymous student said they wished the college, outside of OISA, was providing more individualized support for students potentially impacted by this rule. 
"There hasn't really been much of a response, really," he said. "There's been two emails sent out and… [a Zoom call]." 
Popa and OISA held a town hall discussion for international students on Sept. 28. 
Isabelle Hung, an international student from Taiwan who is learning remotely this semester, said she is concerned by the uncertainty of the rule's potential impact on students. 
"They don't know anything, we don't know anything, we are all just in a group panic," Hung said in a Zoom interview. "Emerson could have done better in terms of reaching out and in giving out responses immediately, but I know that's like reaching for the stars."
Hung said she was disappointed by DHS's continued efforts to restrict the freedoms of international students.
"We come to your country to study and contribute to your economy, but we're not allowed in some ways," she said.