ICE rule barring international students from online study in the U.S. lifted
The Trump administration announced Tuesday afternoon that it will roll back an Immigration and Customs Enforcement Rule that would have forced international students enrolled in online course loads out of the U.S. in the fall.
The rule, which said any international student not enrolled in at least one in-person class would have to transfer to stay in the country or have their visa revoked, garnered swift backlash from colleges and universities across the country after being announced last Monday. Harvard University and Massachusetts Institute of Technology filed a suit against the Trump Administration and many schools, including Emerson, quickly signaled their support by signing on to an amicus curiae, or friend of the court, brief. The cities of Boston and Los Angeles, along with 24 others across the U.S., signed on to the brief as well. 
The rule appears to have been part of a Trump Administration effort to apply pressure on schools to reopen in the fall, as an increasing number of institutions have decided to shift to online-only models amid surging COVID-19 cases across the country.
Emerson officials labeled the regulations "xenophobic" and "unfair," promising to fight for international students. 
"As we work toward launching One Emerson Flex Learning this fall, we have continued to keep our international students at the forefront of our thinking and planning," President M. Lee Pelton said in an email to students. "Emerson's international students are integral to our diverse community, and we remain steadfast in ensuring Emerson is a welcoming place where students of all backgrounds may engage fully and successfully in their pursuit of knowledge and learning."
But international students allege the college had failed to appropriately support them in fighting the new regulations. A number of students, with support from campus cultural organizations, sent a list of demands to the Office of International Student Affairs and the administration Monday demanding better communication and resources. 
"7 days have passed since ICE announced its order," the email, obtained by The Beacon, reads. "Yet, Emerson has not addressed if there will be changes made to the hybrid program, nor if the remainder of the classes, review sessions, reading days and final exams will remain fully online. This will not work."
OISA has yet to respond to the list of demands, but sent an email to international students Tuesday night announcing that the ICE mandate had been rescinded, touting the college's "immediate action" against it.
"The Office of Internationalization & Global Engagement (IGE) in general, and the Office of International Student Affairs (OISA) in particular, are acutely aware of the tremendous stress this proposed rule had on our student community and are proud that Emerson took immediate action to speak out against it," the email reads.
International students at Emerson, who comprise 13% of the student body, would not have been initially subject to the new regulations under the hybrid learning model put into place for the fall, an email sent to international students by OISA said. However, the rule had the potential to throw students' plans into disarray if the college was forced to shift classes online because of the pandemic.
"[The rule] was even more chaotic than before, and was disrupting any plans that international students might have made," Chloe Chauvin, a rising junior from Shanghai, China, said in a statement to The Beacon. "Personally, I borderline feel like I'm illegally in the country, which is really not a good feeling at all."
Katiana Hoefle contributed reporting.
Leave a Comment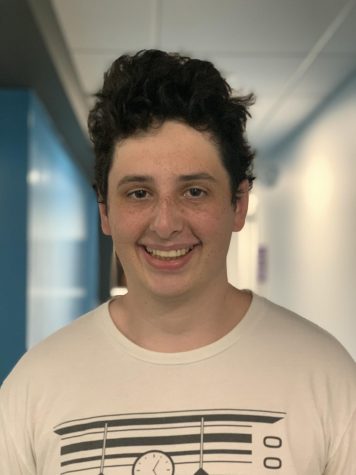 Charlie McKenna
Charlie McKenna graduated in 2022. He is from Los Angeles, CA and served as The Beacon's Editor-in-Chief during the Fall 2021 semester, overseeing all of the paper's print and digital content in addition to daily operations. He has contributed to The Beacon since the Fall 2019 semester and previously served as a Content Managing Editor, the Deputy Express Editor, and the SGA correspondent. McKenna's work has appeared in The Boston Globe and in his...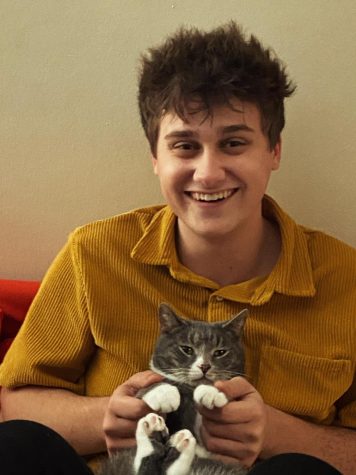 Andrew Brinker, Senior Investigative Reporter
Andrew Brinker graduated in 2022. He previously served as the paper's news editor, directing coverage of Emerson's response to the COVID-19 pandemic. He's also worked as The Beacon's Deputy Express Editor, Senior SGA reporter, and Assistant Enterprise Editor. Brinker is a working freelance journalist. He dearly loves his cat Mittens, learning to cook, soup dumplings, and walking the city of Boston.