International students given option to learn online, attend partner university, or return to campus
Emerson will offer international students the option of taking fall courses online or at a partner university in one of five countries, according to an email sent to international students Wednesday and obtained by The Beacon.
The Office of Internationalization and Global Engagement said in the email that if international students choose to learn remotely, they will only be able to register for a limited number of liberal arts courses. 
All international students also may choose to attend classes in person at United International College in Zhuhai, China; CAPA London Academic Center in London, England; Franklin University in Lugano, Switzerland; Paris College of Art in Paris, France; or Blanquerna School of Communication and International Relations in Barcelona, Spain. While not directly stated in the email, The Beacon confirmed international students will also be allowed to return to the Boston campus.
"We thank you for your patience as we worked to solidify the referenced Fall 2020 study options with our international students in mind," Associate Vice President of Academic Affairs Anthony Pinder wrote in the email. "It is our sincere hope that you will be able to capitalize on one of the above-referenced opportunities."
It is unclear how F-1 student visas will be affected by the various options put forward in the reopening plan as the college has not received guidance from the Department of Homeland Security, which oversees immigration into the U.S., according to the email. 
International students face a unique set of challenges presented by the COVID-19 pandemic as many countries, including the U.S., have placed restrictions on global travelers. Currently, the U.S. prohibits entry from the U.K., China, Iran, Brazil, Ireland, and most other European countries. 
NAFSA, a nonprofit made up of international educators, said students are exempted from the U.S. ban on its website. But as a second wave of the pandemic looms domestically, the possibility of harsher border limitations from foreign countries still remains.
While the announcement answered some lingering student anxieties, some said it was too vague and didn't provide international students with enough options.
"The school is not providing enough options for us to continue studying," Xinyi Tu, an international student from Suzhou, China said in a phone interview with The Beacon. "[Emerson] is also not giving us enough clear instructions and information about how things will be. They just say 'oh, you can choose to study through a local university,' but didn't clarify. What kind of courses can I choose?"
Katiana Hoefle contributed reporting.
Leave a Comment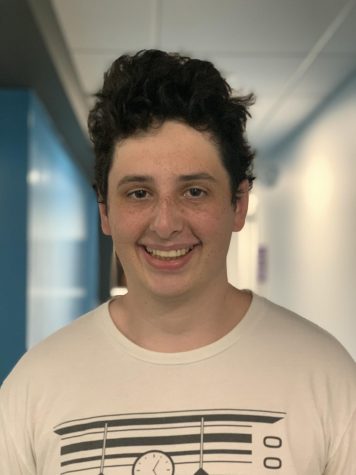 Charlie McKenna
Charlie McKenna graduated in 2022. He is from Los Angeles, CA and served as The Beacon's Editor-in-Chief during the Fall 2021 semester, overseeing all of the paper's print and digital content in addition to daily operations. He has contributed to The Beacon since the Fall 2019 semester and previously served as a Content Managing Editor, the Deputy Express Editor, and the SGA correspondent. McKenna's work has appeared in The Boston Globe and in his...