Women's basketball seniors to be honored Saturday
By Kyle Bray, Former Managing Editor: Visual and Design
February 7, 2018
Emerson women's basketball will honor its two seniors—Maya Savino and Eastin Ashby—against Mount Holyoke College on Saturday.
Ashby and Savino both began playing for the Lions their freshman year, and will have their careers celebrated during the halftime break. Savino said she looks forward to seeing former teammates at the game.
"All the alumni come back for this one day and it becomes an alumni event, so I'm excited to see everyone from years past," Savino said. "It will be exciting to have everyone back here for one day."
While she expects a celebration from the team after the game, Ashby says she has no idea what her teammates planned for her and Savino.
"They've kept their lips sealed pretty well, which I'm surprised [about] with this team because they're a bunch of talkers," Ashby said.
The Lions (8-13, 6-7) are in sixth place in the New England Women and Men's Athletic Conference. With three conference games remaining, they are in the second to last playoff spot. With a one game lead over eighth place Wellesley College, Ashby and Savino have the chance to make the playoffs for the first time since their freshman year.
"[Making the playoffs] was a great way to begin [my career] and an even better way to end," Ashby said. "It shows that Emerson can compete in the NEWMAC."
Ashby is set to graduate as Emerson's all-time leader in steals, as she recorded her 186th steal in a 78-51 victory over the United States Coast Guard Academy. While Ashby leaves Emerson with a record, she says she wants to be remembered as a fun teammate.
"[The team] always [had] good times so I hope that's what I can leave behind for them," Ashby said.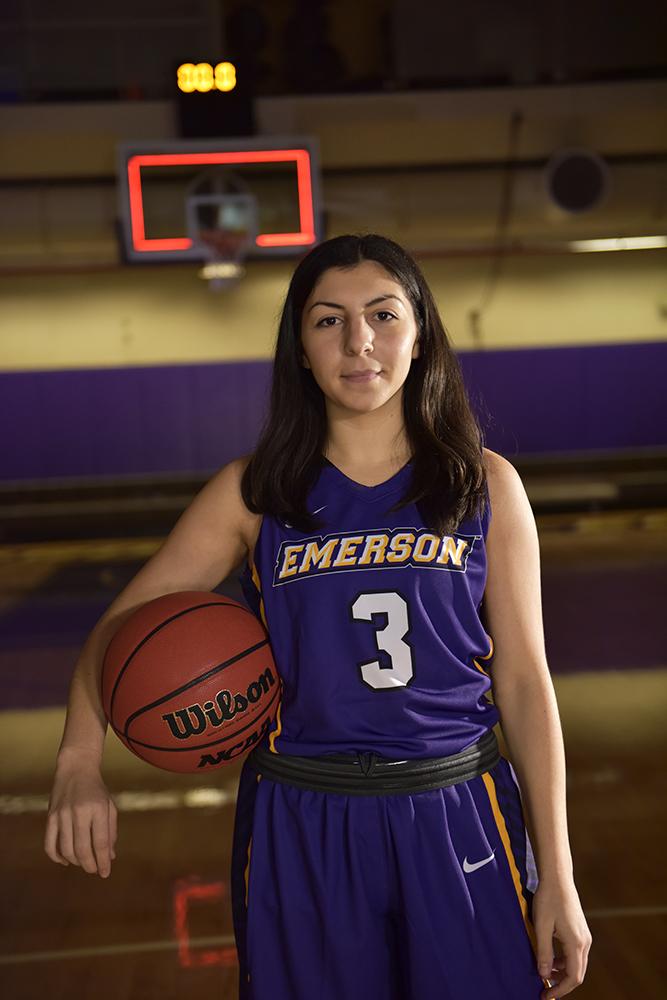 Savino, who is eighth in the NEWMAC in three-point percentage, said she hopes her legacy will show in the way the team performs in the future.
"I'm known as the mom so hopefully that will be my legacy for the team at the very least," Savino said. "I think we've recruited a really good class of freshman [and] sophomores so I hope they speak for me and our recruiting efforts throughout the four years I've been here."
The Lions will face off against Wheaton College (7-15, 2-11) on Wednesday, Feb. 14 after their Saturday bout with Mount Holyoke (0-20, 0-12).