SGA aims to increase visibility with new projects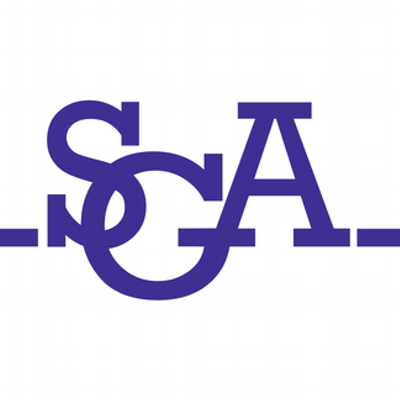 The Student Government Association Executive Board faced a slew of issues in their first semester, which began with a student protest and ended with the Faculty Assembly voting out their chair, Marketing Communications Professor Anthony Lowrie, after he compared student protesters to Senator Joseph McCarthy.
Executive President Annie Makielski said SGA didn't respond to the protest addressing racism and bias as quickly as she thinks they should have.
This semester, SGA is working on several projects to advance the visibility and relevance of the association, such as a student forum on the college's budget and SGA scholarship.
SGA Scholarship
SGA is exploring the idea of a scholarship for student leaders. According to their November Cultural Competency Report, a monthly report on SGA and the college's progress on cultural competency, the scholarship is not a response to the demands made by student protesters last fall. Instead, this scholarship would create additional funding for students that meet an undecided set of qualifications.
"If everything works out I would love to get … started at the end of this year," Executive Treasurer Ian Mandt said.
Student Forum on College Budget
Over the summer, the SGA executive board met and discussed what they wanted to do with their first-time executive board positions.
Mandt wanted to push for more transparency on how the college spends a student's tuition. Mandt calls this a bottom-up perspective on the college's budget.
"From the beginning, this eboard has wanted to increase transparency between the administration and the student body, and foster communication," he said.
When Mandt presented the idea to Vice President for Administration and Finance Maureen Murphy, he found out President M. Lee Pelton already directed her to start a similar initiative.
"The two of us had the same idea at the same time and … now I am just participating in her original plan," Mandt said.
Increasing SGA's Relevance and Visibility
Both Executive Vice President Ramaley and Makielski said SGA faces the recurring problem of a lack of student participation in general elections and meetings.
Makielski said the lack of participation results from both SGA's failure to reach out to students and minimal student interest.
"Which … makes [participation] a very difficult thing to solve," Makielski said. "Because if we reach out and no one responds, it's discouraging."
Makielski said she plans on meeting with Public Relations Chair Hayden Stills to discuss a media campaign. She said she also wants to advertise the general elections through student media before they occur.
"People shouldn't be thinking 'I want to run' the day before," Makielski said.
Mandt had a similar idea. He wants to use on-campus media to get potential candidates in the spotlight. He is currently working with the Emerson Channel to produce a special production where candidates can argue policy ideas, similar to a presidential debate.
"It's hard … since we don't have a central place to gather as students, it's hard to campaign, and it's hard to get people involved," Mandt said.
Ramaley is working on a flowchart for students to know which administrators can answer specific questions as another move to improve SGA's visibility.