Student Government Association discusses response to faculty chair's memo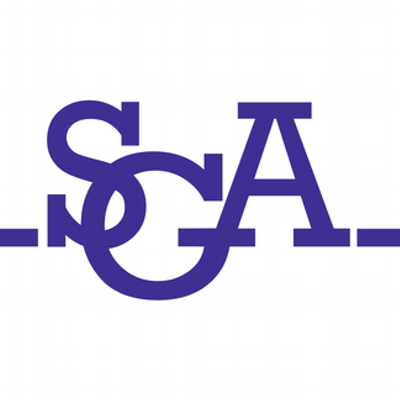 By Chris Van Buskirk
November 2, 2017
The Student Government Association discussed the recent memo by Faculty Assembly Chair Anthony Lowrie at their Tuesday meeting. They resolved to respond to the memo in a way that will be heard by the Emerson community.
Multiple members said they were unsurprised by Lowrie's accusations. The memo addressed the Oct. 24 protest in which students disrupted a faculty assembly to protest racism on campus.
Chala Tshitundu, SGA's intercultural commissioner, said there should be a middle ground. Either SGA takes the proper channels and gets ignored, or protests and is ignored and called abrasive. This is something people of color see frequently when trying to enact change—not being heard on any side of the spectrum, Tshitundu said.
SGA's executive board posted a brief statement on Facebook saying students protesters are not conducting a "witch hunt," citing language Lowrie used in the memo. While the Facebook response did address the memo, SGA President Annie Makielski said representatives will work on a formal letter to the Emerson community.
"I don't think the intention is to directly call [Lowrie] out. I think that might be a little counterproductive," Makielski said.
We choose information accessibility
News and the truth are under constant attack in our current moment, just when they are needed the most. The Beacon's quality, fact-based accounting of historic events has never mattered more, and our editorial independence is of paramount importance. We believe journalism is a public good that should be available to all regardless of one's ability to pay for it. But we can not continue to do this without you. Every little bit, whether big or small, helps fund our vital work — now and in the future.
Chris Henderson-West, class of 2020 president and one of the main speakers at the protest, described Lowrie's memo as cowardly. He said it misses the point of the protest—forcing students to fight for their validity. West said he believed that Lowrie's claims that there may have been someone pushing students to exaggerate their experiences, were strange and unfounded.
"Being told we don't have proof of our experiences and discriminations on a day-to-day basis is just fundamentally wrong, stupid, and ignorant," West said.
Chris Van Buskirk,
Chris Van Buskirk is originally from Buenos Aires, Argentina, but was raised in Dallas, Texas. He served as Editor-in-Chief of The Beacon from July 2019 to July 2020.

Email: [email protected]
Tweets...