SGA discusses plan for Board of Trustees meeting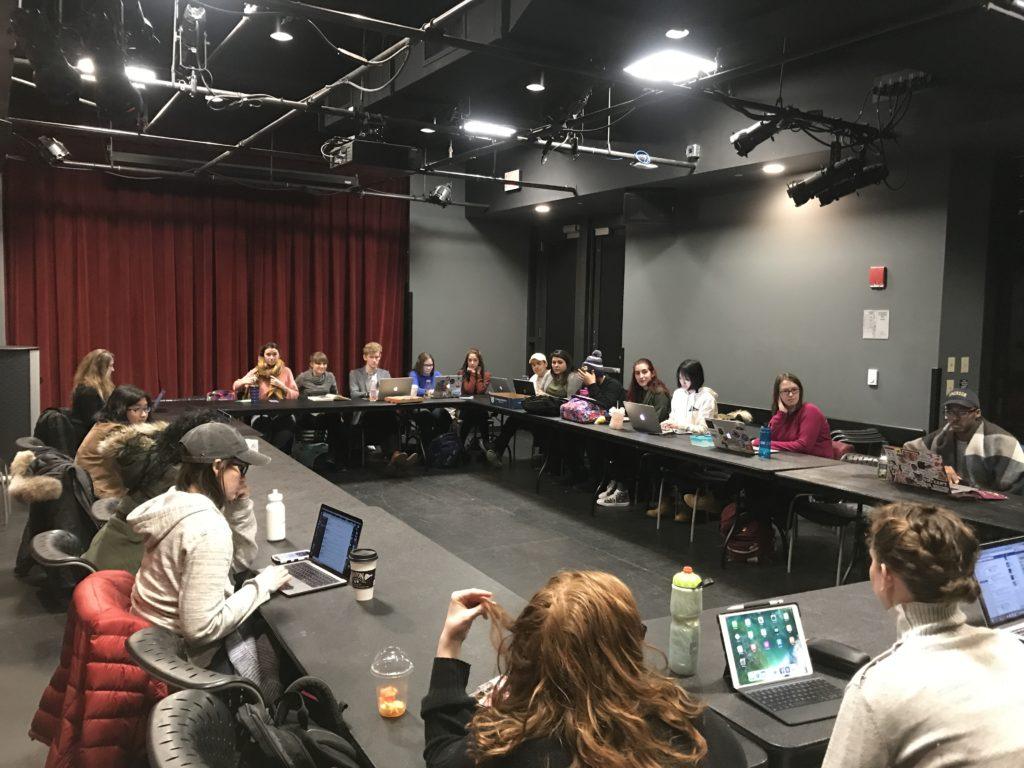 By Chris Van Buskirk
February 7, 2018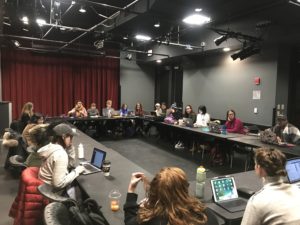 The Student Government Association's Board of Trustee representative wanted to know if SGA members had seen any change in their respective programs in response to the  #ThisIsEmerson protest on Tuesday.
SGA Board of Trustees Representative Raz Moayed plans to deliver a presentation based on student concerns to the Board of Trustees on March 9.  
Performing Arts Senator Patricia De la Garza said this was the first semester in her college career that all of her teachers read the diversity and Title IX statements from the class syllabus aloud.
However, Class of 2020 President Christopher Henderson-West said none of his classes went over the diversity or Title IX statements, and only a few teachers went over the demands made by Protesting Oppression with Educational Reform.
"Not a single one of my classes has talked about pronouns the entire semester," Executive Treasurer Ian Mandt said.
We choose information accessibility
News and the truth are under constant attack in our current moment, just when they are needed the most. The Beacon's quality, fact-based accounting of historic events has never mattered more, and our editorial independence is of paramount importance. We believe journalism is a public good that should be available to all regardless of one's ability to pay for it. But we can not continue to do this without you. Every little bit, whether big or small, helps fund our vital work — now and in the future.
Henderson-West suggested telling the Board that students will want to leave the college if POWER's demands and queer issues are not addressed.
Mandt then presented appeals for Kappa Gamma Chi and the Green Gala.
Kappa Gamma Chi received $2,500 to pay Keynote Speaker Beverly Gooden for their annual Emerald Empowerment—a weeklong event to raise awareness on campus about sexual assault and domestic violence, according to its Financial Advisory Board meeting notes.
Last year, Kappa Gamma Chi appealed for $5,120 for the same event.
"[Emerald Empowerment] is an incredible cause," Executive President Annie Makielski said. "The keynote speaker … they've been incredible women that draw crowds and help with the fundraising."
Green Gala, an annual event promoting environmentalism and the arts, received $600 to cover food costs.
$178,873 remain in the appeals account as of Feb. 6.
SGA also unanimously appointed freshman Julia Stanton as Executive Secretary to replace now Chief Justice Lizzie Northey. According to the SGA website, the Executive Secretary is in charge of taking notes, or minutes, during Joint Session meetings and other SGA events.
"Personality-wise, I am a hard worker," Stanton said. "I'm pretty equipped to pick things up, so if a little bit of this is difficult, I'm not worried about it."
Chris Van Buskirk,
Chris Van Buskirk is originally from Buenos Aires, Argentina, but was raised in Dallas, Texas. He served as Editor-in-Chief of The Beacon from July 2019 to July 2020.

Email: [email protected]
Tweets...