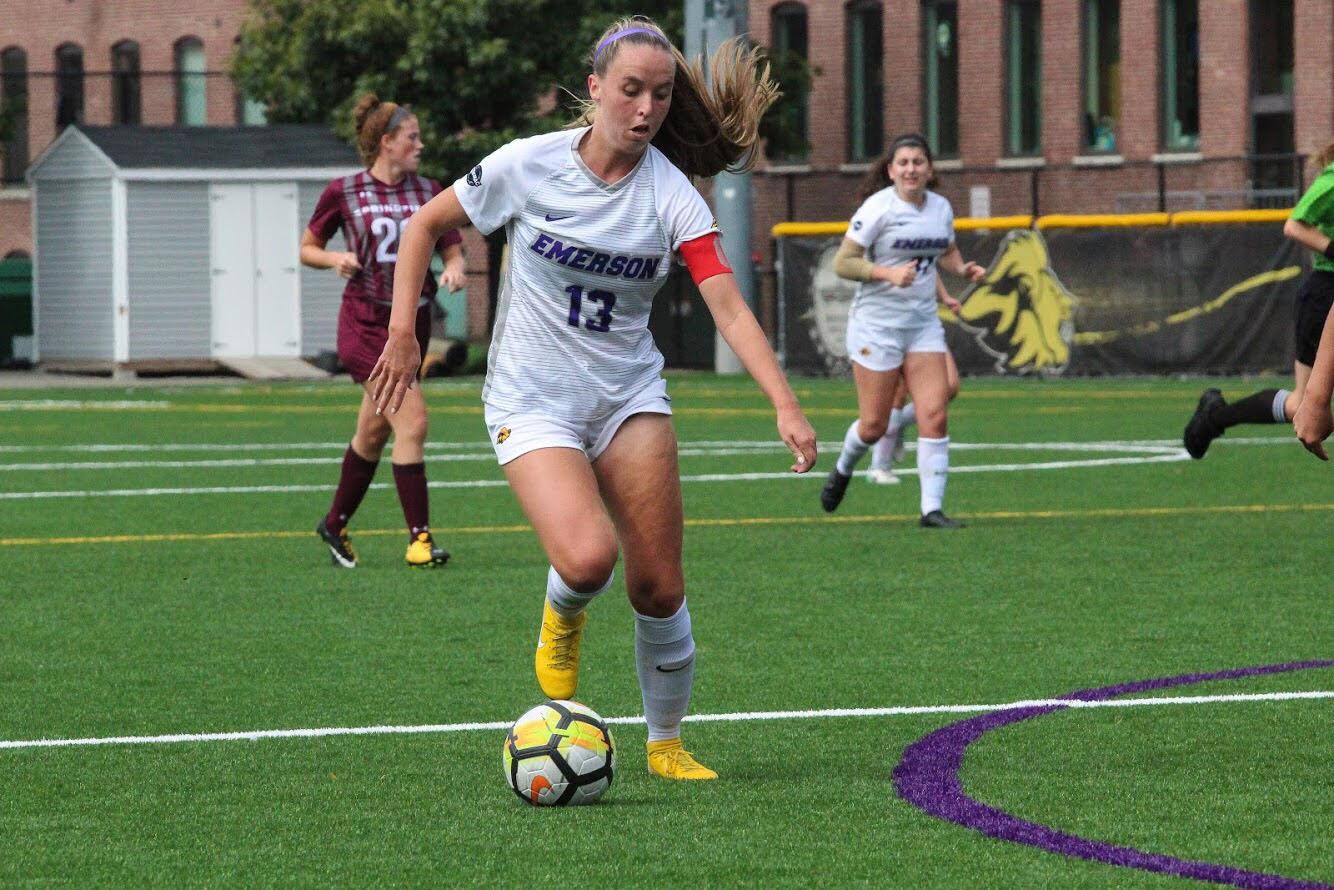 The soccer and volleyball teams will honor their seniors when all three teams play at home on Oct. 20. 
Men's soccer will play Wheaton College at 1 p.m. followed by the women's soccer game against Babson College later at 4 p.m. on Rotch Field. Women's volleyball will host Framingham State University and Connecticut College starting at 10 a.m. Before the game starts, there will be a brief pregame ceremony to celebrate the achievements of the seniors for the past four years.
The women's soccer team has a 4-2-1 record in the New England Women's and Men's Athletic Conference and sits in fourth place out of 11 in the conference—at least seventh place is required to qualify for the playoffs. The Lions play Babson in a crucial conference meeting on senior day as the women's team aims for a playoff run with just three games left. 
Senior forward Paige Haley says she hopes the team can use the senior day excitement to pull off a win against Babson, a team Emerson has never beaten before.
"Whenever we play on senior day, everybody has a lot of energy and they're all really pumped up," Haley said. "We tend to play a little better, so I'm excited to see that against Babson."
Senior forward Jess Frost said that the team has gradually morphed into a playoff contending team in the conference since her first year.
"We were getting one win in the NEWMAC, and now we're playoff competitors. So I think as a legacy to leave behind over my four years—the changes that the team has gone through and the steps that we've taken forward to become one of the best teams at Emerson," Frost said.
Frost and Haley each have five goals this season, while Frost and senior midfielder Elizabeth Noble tallied five and two assists respectively this season. 
Both Frost and Haley said they are thankful for their teammates over the past four seasons.
"I just want to say thank you to everybody. It's been such a great four years, and I'm really grateful that I got to play this sport a little bit longer than anticipated," Haley said. "I've had the best time, and I just want everybody out there to enjoy their time."   
The women's volleyball team looks to grab two wins on senior day as the Lions host Framingham State and Connecticut College. At home, the volleyball team holds a 6-4 record against opponents, and the team's statistics at home are slightly better than on road in areas like hitting percentages, kills per set, and assists per set.
Senior Kelley Guerra said it will be an emotional day for her, as it will be one of the last times she will play with her teammates.
"I think it's just gonna be like a fun celebration of the past four years. It's kind of bittersweet, because I know I'm definitely going to cry because it's just so emotional," Guerra said. "It's going to be hard knowing that's one of the last times I'll be playing with my teammates who I really just love, but I'm just excited because it's fun."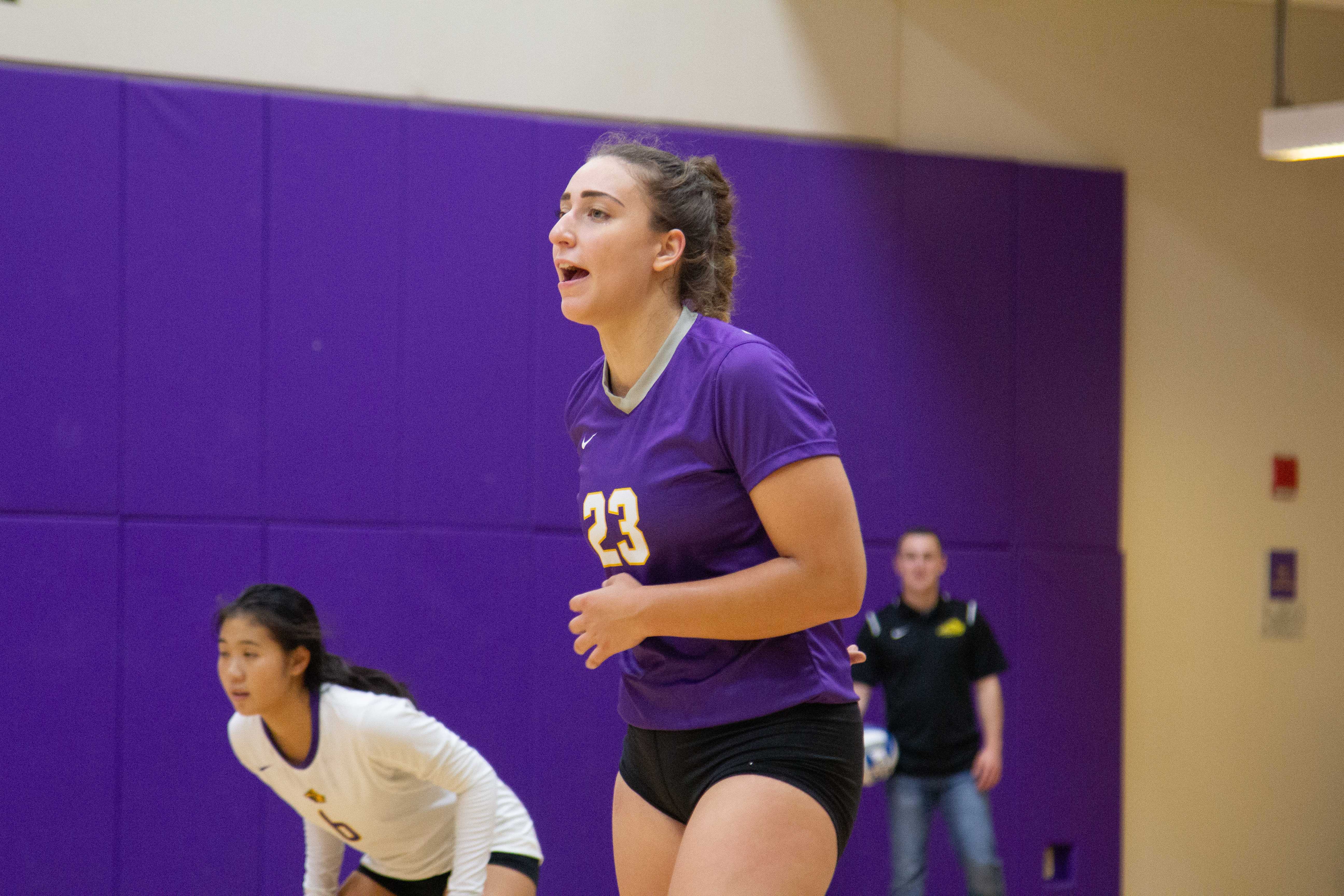 Guerra will be joined by fellow seniors Fara Cohen and Moira Brennan in their final home game. Brennan leads the team in assists with 691 while Cohen leads the team in digs at 270. Guerra leads the team in blocks per set at 0.72. Brennan and Cohen both hit milestones earlier this month when Brennan topped 2,500 assists and Cohen surpassed 1,000 digs.
The men's soccer team is 1-4 in the NEWMAC and sits second to last in conference standings while Wheaton holds fourth place in the conference with a 2-3 record. Since Emerson joined the NEWMAC in 2013, the men's soccer team is winless against Wheaton.
Senior forward Max DeLuca and senior defender Paul Bou Aziz will play their last home games with the team on Oct. 20. Senior Bou Aziz is the second leading scorer for the men's team this season with three goals.
DeLuca said he looks forward to playing against Wheaton with his teammates in his last appearance at Rotch Field.
"I'm just most excited to hopefully get a win," DeLuca said. "We've had a few close games with Wheaton in the past three years I've been here, so hopefully we can get a win against them and just enjoy the last day playing at home at Rotch with a bunch of friends and teammates."
The men's soccer team looks to finish their last home game on a high note before they finish the season on Oct. 27 against Massachusetts Institute of Technology at 1 p.m.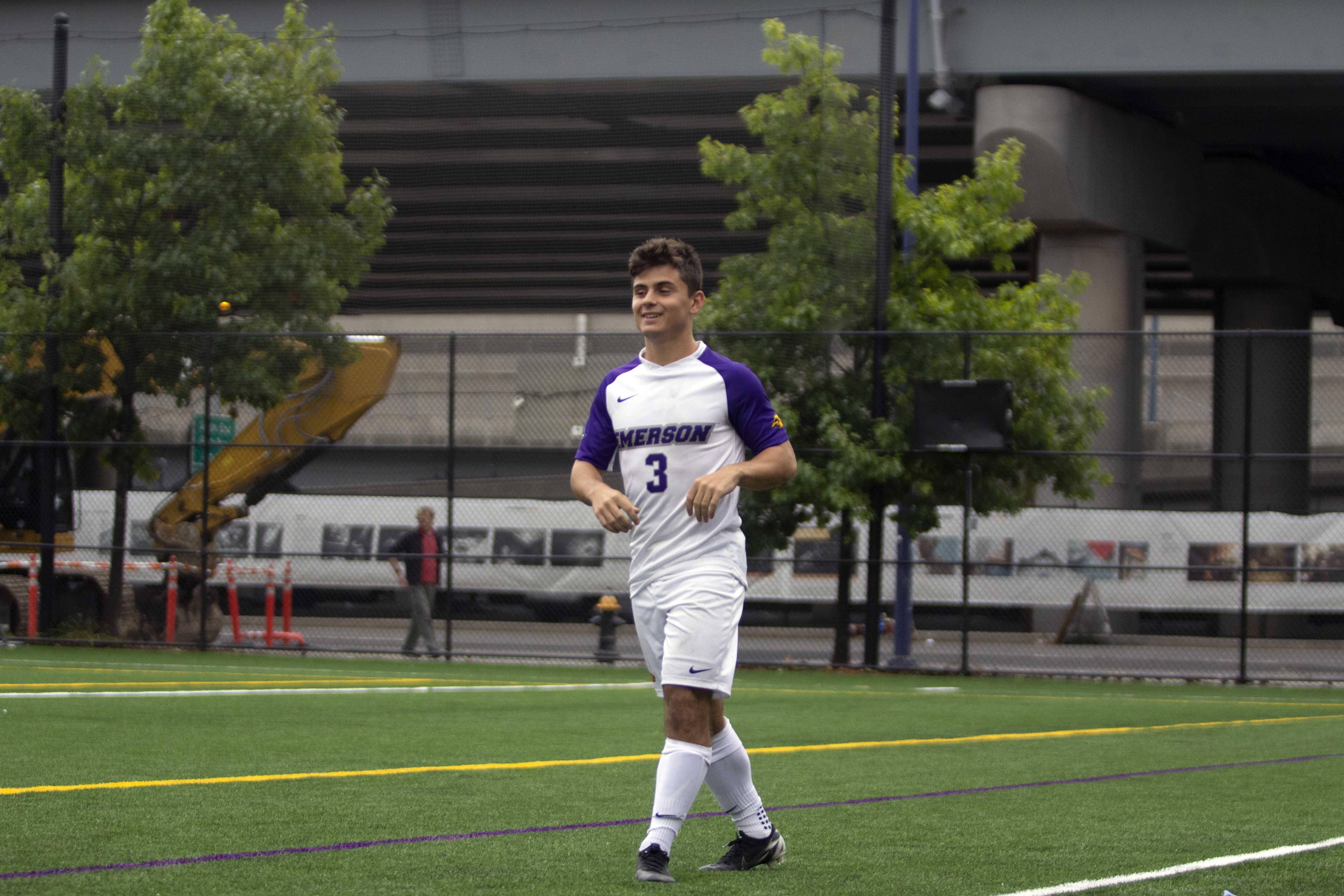 DeLuca said he believes that the program has a bright future moving forward. He adds that the team is headed in the right direction under head coach Bryan Harkin and the captaincy of junior defender Creighton Dorfman.
"It's definitely looking up in the program now," DeLuca said. "Coach Harkin has been tremendous for the team and Creighton Dorfman has done a wonderful job leading as a captain, and I'm excited to see what the program's looking like next year."