'Stand-up in the Park' provides a space for live comedy amid COVID-19
As the sun sets in Boston Common, laughter erupts as Emerson students come together for a little bit of entertainment. 
"Stand-up in the Park" is an hour-long comedy show that features skits from 10 Emerson students that occurs at 12 p.m., 4 p.m., and 8 p.m. in the park every Friday. 
The idea came together at the beginning of the fall semester when first-year comedic arts majors Jonah Bowen and Eddie Tarr accidentally met in a Little Building common room. After realizing their shared frustration with COVID-19 regulations, which hinder the typical first-year college experience, they came to a solution: performing stand-up comedy in the Common.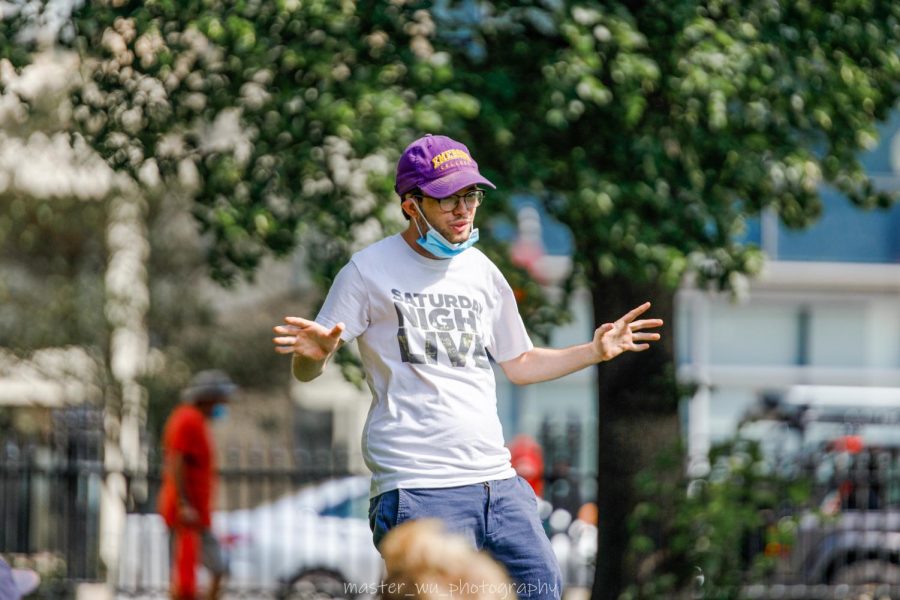 The co-founders said the most rewarding things about the show are the smiles they help bring to students' faces despite the harsh circumstances of 2020. The more Bowen and Tarr talked with other students, the more they realized how Stand-up in the Park could give students a break during a stressful semester, all while getting them out of their dorm room. 
"People are stressed, people are upset about things; if you can, for five minutes of your day, put a smile on someone's face, then that's the best part," Bowen said. 
Performers are free to choose the focus of their own skits. Bowen sometimes chats about how being an only child affects him and the lengths he would go to get a free water bottle from an Army recruiter.
"My favorite part [of performing] is the feeling of stepping off stage after you did really well, that feeling is like all of the hugs that you didn't get when you were little," Tarr said. "It's great. It's such a good feeling." 
Performing stand-up routines in the Common certainly isn't ideal, Tarr said. However, because in-person gatherings on campus are restricted to small groups, the duo didn't have many other options for how to host the show. Tarr and Bowen have all performers and audiences wear masks while performing, as well as practicing social distancing. 
"The idea of doing stand-up in public parks wasn't ours. It arose during the pandemic mostly because doing stand-up in a park sucks, it sucks," Tarr said. "All the energy is lost to the surrounding environment, it's terrible, it's not good. Now, in this pandemic, it's what we have to do."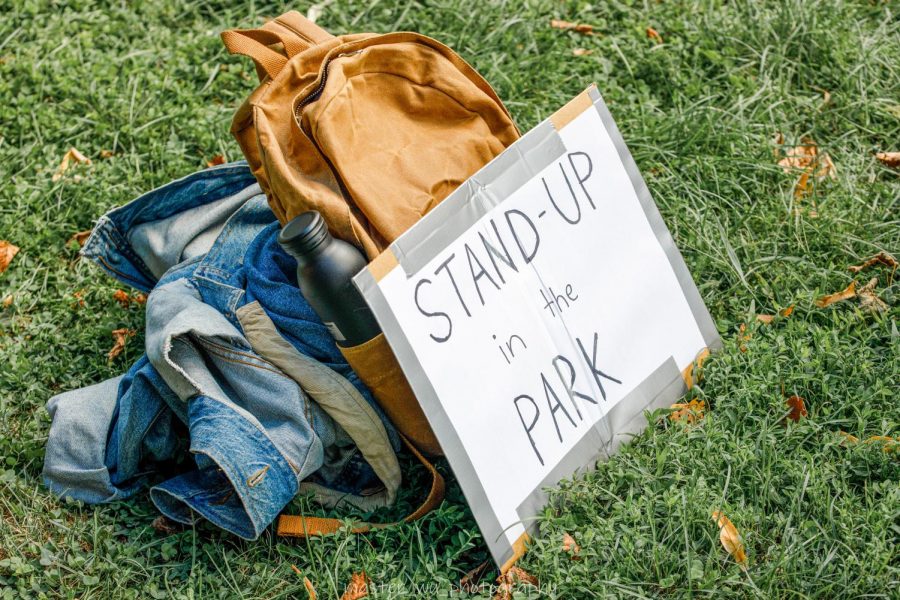 Stand-up in the Park gives opportunities to students to get out of their comfort zone, even if they are not performing. It's a way to meet people and to be socially active while staying safe from COVID-19, audience member and first-year Selin Tiryakioglu said. 
"Because of COVID, a lot of the social activities that we can do on campus are pretty limited," Tiryakioglu said. "It's a fun activity to do outside while also being safe and socially distant. It's actually made me make a lot of new friends." 
Bowen and Tarr encourage students to reach out to them to sign up for a performance via their Emerson email addresses. They are always looking for new performers of all experience levels, years, and majors.
Sophomore comedic arts major Nick Durvasula said it is important to adjust to the Emerson audiences' taste in comedy when performing. 
"I love [that] specifically at Emerson, it's such a weird atmosphere because it's so political and it's so one direction," Durvasula said. "If you say anything that's outside of that stepping, it's very hard to make people laugh and push boundaries. It's such an exceptional writing tool to see where that line is. If you can get this audience on your side with any sort of material, you can do it anywhere."