State to mandate flu shot for college students
All college students will have to get the flu vaccine in the fall when it becomes available, the Massachusetts Department of Health announced Wednesday afternoon.
Students older than six months attending child care, pre-school, kindergarten, K-12, and colleges and universities in the state all have to receive the immunization by Dec. 31. 
The announcement comes as many schools throughout the state, including Emerson, prepare to welcome students back to their campuses in the fall, stoking fears of an increase in COVID-19 cases. The state implemented the requirement to try and stem the effects of the annual flu season coupled with the ongoing pandemic on the state's health care system. 
Exemptions will be granted to college students attending classes entirely online from off-campus and those with medical or religious reasons, as well as students who are homeschooled. 
"Every year, thousands of people of all ages are affected by influenza, leading to many hospitalizations and deaths," Dr. Larry Madoff, medical director of DPH's Bureau of Infectious Disease and Laboratory Sciences, said in a statement. "It is more important now than ever to get a flu vaccine because flu symptoms are very similar to those of COVID-19 and preventing the flu will save lives and preserve healthcare resources."
A Dec. 2019 report from the Centers for Disease Control and Prevention estimated that the flu caused about 1,300 deaths that year. 
Massachusetts is the first and only state in the country to impose a requirement, as others have mandated children under five get the shot. 
Emerson offers the flu shot to students via immunization clinics at the Center for Health and Wellness every fall. 
The college did not immediately respond to a request for comment.
Leave a Comment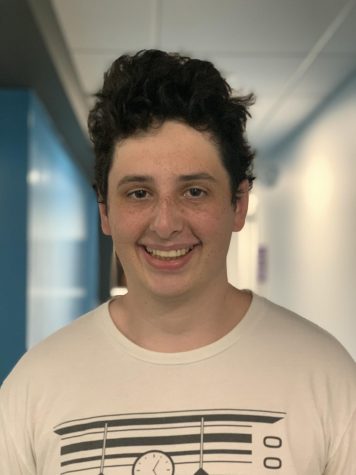 Charlie McKenna
Charlie McKenna graduated in 2022. He is from Los Angeles, CA and served as The Beacon's Editor-in-Chief during the Fall 2021 semester, overseeing all of the paper's print and digital content in addition to daily operations. He has contributed to The Beacon since the Fall 2019 semester and previously served as a Content Managing Editor, the Deputy Express Editor, and the SGA correspondent. McKenna's work has appeared in The Boston Globe and in his...