Students grapple with leaving or staying on campus following COVID-19 pandemic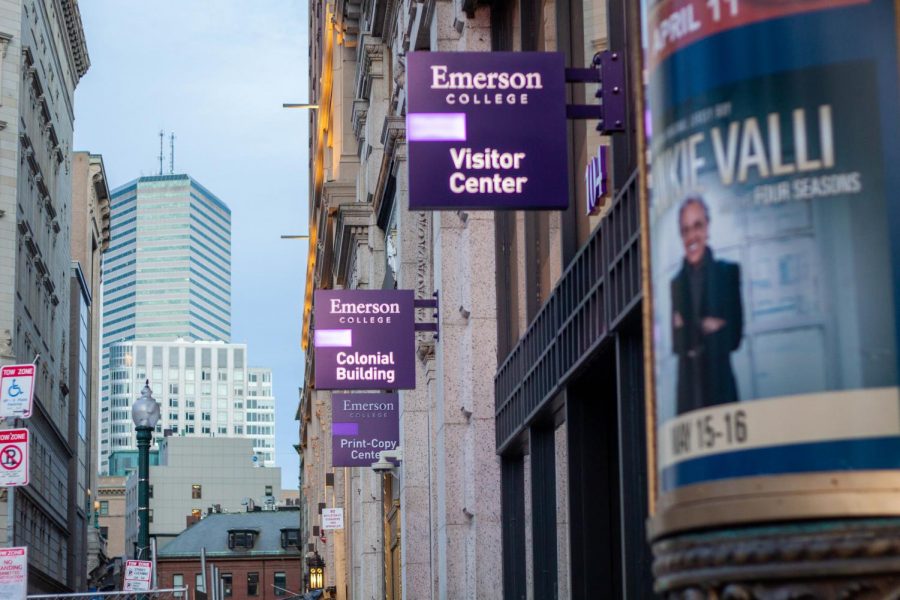 By Tomas Gonzalez, Visual Managing Editor
March 12, 2020
Sophomore Allison Valton said she was relieved when she heard she could go home for the rest of the semester. She has a skin disease that makes her more susceptible to illnesses. 
"I get sick really, really easily and it gets pretty serious pretty quick just because of my disability," she said in an interview. "So, the coronavirus is really scary for me. So when [I heard that] they are sending us home I guess it really calmed a lot of my fears about just, like just getting sick and being away while I was sick—that was terrifying."
Emerson announced all students could move out of campus dorms Tuesday after Gov. Charlie Baker declared a state of emergency because of the rapidly spreading COVID-19. As of publication, 95 cases of the virus have been identified in the state. All classes at Emerson will be conducted online for the rest of the semester.
Since the announcement, students have been grappling with the decision of whether to stay on campus where they have secure housing or move out and avoid the risk of living in a major metropolitan area during the pandemic.
Valton suffers from Ichthyosis, a group of skin disorders characterized by dry, scaly, or thickened skin that can lead to people losing the protective barrier that helps keep moisture in their skin and can lead to people getting sick easier. 
We choose information accessibility
News and the truth are under constant attack in our current moment, just when they are needed the most. The Beacon's quality, fact-based accounting of historic events has never mattered more, and our editorial independence is of paramount importance. We believe journalism is a public good that should be available to all regardless of one's ability to pay for it. But we can not continue to do this without you. Every little bit, whether big or small, helps fund our vital work — now and in the future.
The sophomore attended the Kasteel Well program during the first half of the semester and came back with the group after the program was canceled last week.
"I think one of the bigger challenges I had at the castle was this mentality of like, 'Oh, it's just the flu, we're going to be fine like it only kills old and disabled people and I would just be sitting there like, 'yeah, that's me.'"
Valton is moving out of her Piano Row dorm on Thursday and said she will miss being surrounded by her friends the most.
"[My roommate] is my best friend," she said in an interview. "I wake up and I see her every day, and I know it makes me a lot more social. I'm going to miss the social aspect of seeing my friends every single day."
Junior Meher Grupa, an international student from Dubai and a Resident Assistant in the Paramount Residence hall, said her family is making her go back home Friday.
"In Dubai it's the cases are rising and rising about coronavirus and [my parents] said that they were worried that the borders were going to be shut down because there are a lot of countries near Dubai and near UAE where the borders have already shut down," she said. "So it's just like a bad situation wherein two months I might not be able to go back home at all, so it's just better if I like [go home] right now."
Grupa said there was a lot of speculation before Tuesday's announcement and students were afraid the college would adopt a policy similar to other Boston-area institutions, forcing students to move off campus.
Grupa said her Residence Director and housing staff has been helpful with her situation and offered to help her store some of her belongings when she leaves campus. 
Sophomore Tom Garback also spent his semester in Kasteel Well and said he is not planning on going back home because of his housing situation. 
"My family is moving from Pennsylvania to New Jersey. So in the interim, they're in an apartment, and the apartment doesn't have room for me because they expected by the time they would get to their new house it would be after this semester," he said. "Yeah, so… I really just don't have room, I'd be like sleeping on the couch."
Tomas Gonzalez, Visual Managing Editor
Tomas Gonzalez is originally from Maracaibo, Venezuela, but was raised in San Jose, Costa Rica. Currently he serves as the Visual Managing Editor, directing The Beacon's visual/media content. He previously...