Three students on navigating a college social life during a pandemic
The COVID-19 pandemic has undoubtedly transformed our college's culture and the way we interact with others. After classes resumed in the fall, students adapted to their altered social lives — on and off-campus or remotely. We asked students to tell us how their social lives have been impacted and how they've kept up connections during challenging times.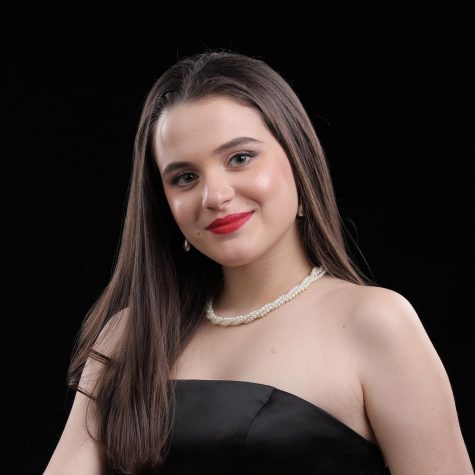 Honestly, this semester is less about making friends and more about making the best out of a bad situation. It's undoubtedly awkward to meet people on Zoom calls, and participation during in-person classes isn't the same either. So it's taken teachers a long time to help students come out of their shell, and that's especially true with us freshmen. Now that we are almost five weeks in, classes finally seem less tense. I personally feel better about participating and commenting on certain things with other students, but making friendships isn't even something on my radar. Maybe because it's almost impossible to have one-on-one conversations with people on a Zoom call, so I can't make any sort of intimate connection with someone. My personal social life has obviously changed since I can only see my friends and family at very limited times while social distancing. Although I have tried to stay in touch with everyone at home, so those friendships are still there. But as far as making new friends during a pandemic, the chances of that seem slim.
– Shannon Garrido
Garrido is a first-year student studying journalism who is taking classes remotely this fall.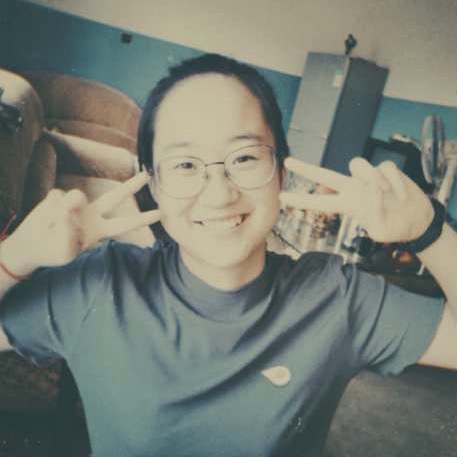 During my first year at Emerson, I often had the same classes with several of my international student friends. When classes ended, we often texted each other and went to the dining hall together. Two of my friends are from Chongqing, China where people like to eat extremely spicy food. Sometimes when we finished classes early on Fridays, we retreated to famous Chinese restaurants. The last time we ate out was at a Korean restaurant in Chinatown, where they made a really good hot pot and fried chicken. Food brought us together. I miss those good days. 
When the coronavirus pandemic hit, my friends and I left Boston together and returned home to China. The COVID-19 situation back home was a lot better when we returned in spring, but it was hard for us to meet up even if all of us were home since we live in different regions of the country. Instead, we texted each other. We would share news and memes to the group chat if we saw anything fun and relatable. 
As the fall semester rolled out, we still weren't able to get together. Each of us made our own plans. My one friend and I chose to not leave China and instead study at United International College, Emerson's global partnership program in Zhuhai. Some of the others decided to take Emerson's remote classes and the other took a gap year. They were going to come to Zhuhai and visit us at our new partner school. But due to the school's policy, they couldn't come into the school as visitors. We had to connect with each other through video call instead. 
I assumed it wouldn't be too hard for us to meet next break since most of us stayed in China — except for my best friend, my freshman year roommate. When she chose to fly back to Boston in August, I didn't know when I would be able to see her next as the international travel restrictions continue. Thanks to the internet, we are still able to text and share everything that happens in our lives with each other. That way, I know we're still connected during challenging times.
–  Luda Tang 
Tang is a sophomore studying journalism and enrolled in Emerson's global partner institution, United International College, in Zhuhai, China this fall.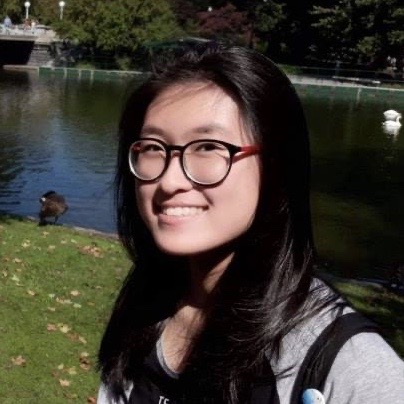 Everyone knew this fall semester would be unlike any other. It didn't matter where you go to school or even where you were situated; college life was never going to be the same. Even with masks and social distancing, what is there to do besides taking a leisurely stroll through the park for the millionth time? Many students are inevitably left feeling isolated and lonely. As for me, weirdly enough, I've never been more active and social. 
Since my first year, I've felt disconnected from the Emerson community. This might even be an understatement, considering I didn't attend one club meeting last semester. After class, all I want to do is relax in my room. Now though, I have the best of both worlds. I can stay put without feeling guilty about being a total shut-in. I've been able to get involved with clubs I would otherwise skip out on. I've joined random Zoom meetings for clubs I'm not a part of just to play skribbl, Jackbox Games or Among Us with other Emerson students. I've talked to people I've never seen on campus and might not ever see. It's strange to say that I've had an easier time meeting people during the pandemic, but it's true. And with everything going on right now, I'll take the good when I can get it.
– Caitlin Taylor So 
So is a junior studying writing, literature and publishing who is staying on campus and taking hybrid classes this fall.