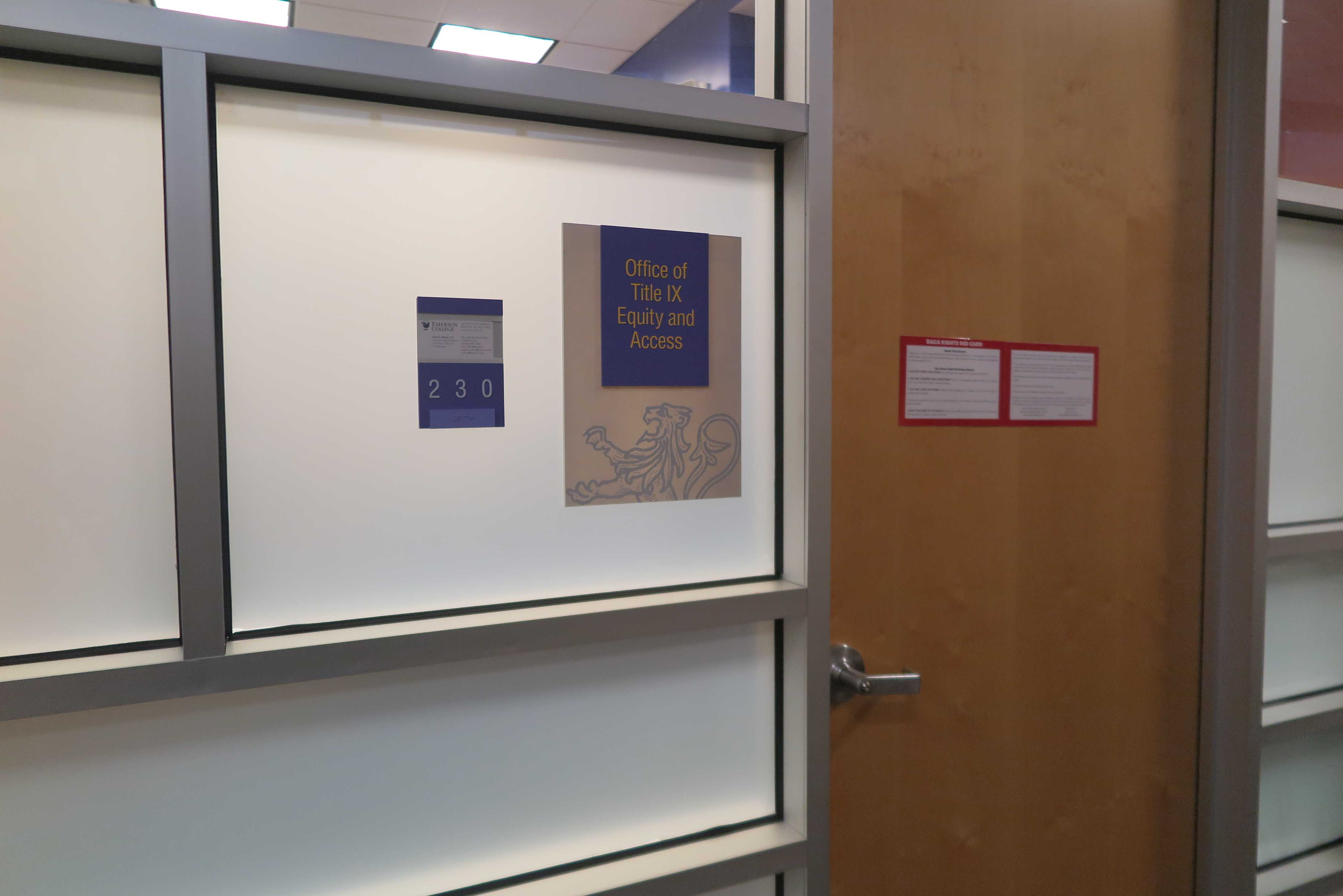 The Office of Title IX Equity and Access is looking to replace the college's lead Title IX Investigator, Pamela Ring, who left the college to pursue private practice in early January.
"During the two years that Pam spent with Title IX Equity & Access, she was instrumental in the development of Title IX investigatory procedures and processes … " Vice President for Diversity and Inclusion Sylvia Spears wrote in an email sent over winter break. "While we are sorry to see Pam leave, we deeply appreciate her dedication and commitment to the Emerson community."
The Office of Title IX Equity and Access coordinates Emerson's compliance with The Clery Act, Title IX, and the College's Sexual Misconduct Policy. This includes receiving complaints, monitoring the complaint and investigation process, monitoring outcomes, identifying and addressing patterns, and assessing the overall effect on campus climate, according to the college's website.
Last October, the office remained tight-lipped while spearheading a major review of the College's Sexual Misconduct Policy. Around the same time, two state judges ruled in favor of the college in two separate Title IX-related lawsuits. Two months later, a member of the women's basketball team wrote an op-ed piece published by the Beacon about sexual misconduct perpetrated by the men's basketball team.  
Spears wrote in the campus-wide email that the college has secured external investigators to address any new reports of power-based interpersonal violence as quickly as possible during the search process.
The position of Title IX Investigator has been posted on Emerson's website and a number of other national job listing sites, with the review of applications starting in the coming weeks. Spears said the ideal candidate is well-versed in policy and able to connect with students.
"We're talking about issues where real trauma has occurred," Spears said. "Having someone in place who not only can come to understand our policy, knows Title IX backward and forward, but also who can be with members of our community while they're going through a very difficult process is very important."
Freshmen Meghan Dresdner said she agrees.
"I think it would be incredible if the hire was actually someone from the Emerson community who has seen the in's and out's of how this community operates and how people interact with one another," Dresdner said.
Spears said she anticipates opportunities for student involvement once the college identifies candidates deemed worthy of inviting to campus.
"I think it's essential … students should have an opportunity to get a sense of 'who is this person, what's their approach, and do they understand student culture,'" Spears said.
The Office of Title IX Equity and Access could not be reached for comment.