Total enrollment peaks, undergraduate enrollment lags behind
Emerson reported an all-time high in total enrollment for the 2020–21 academic year with 5,411 undergraduate and graduate students attending hybrid or online-only classes—a 4 percent increase from last year. 
The uptick is largely due to a 34 percent increase in the college's graduate student population. However, undergraduate enrollment now sits at its lowest in eight years at 3,714 students, a 157-student dip from last year, Vice President of Enrollment Ruthanne Madsen said. 
Approximately 17 percent of students opted for online-only learning in the midst of the pandemic. These students paid the same tuition costs as those enrolled in the hybrid model. It is unclear if the college's reported online-only enrollment includes those in graduate programs. 
Madsen said the numbers indicate "much stronger" enrollment than what was projected by administrators over the summer and stand in contrast with earlier fears about low enrollment for the academic year. In mid-July, President M. Lee Pelton cited "students electing not to return to the College in the fall term" as one of the major projected sources of revenue loss for the college.  
"I am very pleased with our numbers given the unusual circumstances that the Enrollment Management team had to work through," Madsen wrote in an email. 
Significantly lower enrollment would have further exacerbated the college's projected 2020–21 losses, which administrators predict could go as high as $76 million. 
Emerson is a heavily tuition-dependent institution, according to the college's most recently available 990 tax form. Schools like Harvard and Northeastern, by contrast, rely more heavily on their endowments and the higher incomes they pull in each year. 
In total, graduate program enrollment rose by nearly 400 students since the last academic year. Madsen said the increase can be attributed to strong registration in the online Speech@Emerson and Digital Marketing and Data Analytics programs. 
Jan Roberts-Breslin, Dean of Graduate and Professional Studies, said the Speech@Emerson program alone brought in over half of the graduate student enrollment this year. The online Master of Science in Communication Disorders program, which launched in September 2018 and holds three enrollment cycles per year, is meant for aspiring speech-language pathologists.  
"With COVID, we really weren't sure what our enrollment would look like," Roberts-Breslin said in a phone interview. "But [it has] stayed steady, plus the Speech@Emerson program." 
Given the growth of other online graduate programs over the past few years, she said she believed the enrollment numbers would look similar even if COVID-19 wasn't a factor. 
"We were headed in that direction anyway, and things were going well," she said. "It so happens that at this time, that is going to make it easier for a lot of people to be able to start or continue their graduate education."
The cost of undergraduate tuition for a full year, beginning in Fall 2020, is $50,240. That translates to a total revenue loss of more than $7.8 million from undergraduate tuition alone.
The increase in graduate enrollment may help to compensate for the undergraduate shortfall. However, the cost-per-credit is $274 less for graduate classes than for undergraduate classes, and the number of credits a student requires depends on their specific program. 
Tuition for the Speech@Emerson program, excluding foundational courses, costs nearly $70,000 in total, according to the college's website. 
A breakdown of undergraduate enrollment by major was not available at the time of publication, but Provost and Vice President for Academic Affairs Michaele Whelan said the Visual and Media Arts Department saw an increase in students from last year. 
There are 170 new transfer students this year, compared to 195 new full-time transfer students last year. This does not include the 57 students who transferred from Marlboro College to the Individually Designed Interdisciplinary Program, who are included in the category of the 945 new first-time students. 
Leave a Comment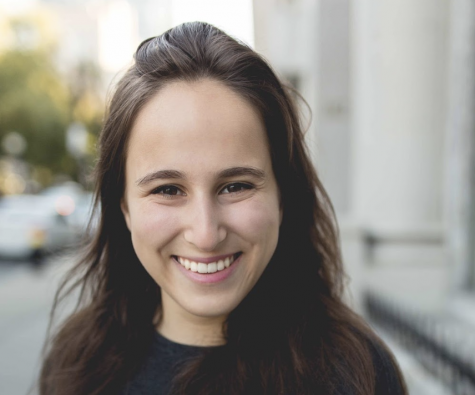 Dana Gerber, News Editor
Dana Gerber  graduated in 2022. She previously served as the News Editor at The Beacon, writing and overseeing coverage spanning all areas of interest on the Emerson Campus, including breaking news and long-form deep-dive articles. She hails from Rockville, Maryland, and is a contributing writer at Bethesda Magazine, a local publication. She has also written for Cosmopolitan Magazine, Mic.com, and Boston Magazine. When she is not busy burying herself...