Emerson finalizes Marlboro merger
The college confirmed Thursday that the Emerson-Marlboro deal is now finalized after the Vermont Attorney General approved the agreement Monday. 
"This historic alliance will enable the Marlboro legacy to live on as part of the renamed Marlboro Institute for Liberal Arts and Interdisciplinary Studies at Emerson College," President M. Lee Pelton wrote in an email.
Marlboro confirmed the deal in an email to the Marlboro community.
"We would like to acknowledge the loss of Marlboro on Potash Hill," Marlboro President Kevin Quigley wrote. "For nearly 75 years it furnished students, faculty, and staff with the unique experience of living and learning together as a small community, both within our shared governance model and surrounded by the astounding beauty of southern Vermont. We want to express our deepest respect and appreciation to our extended alumni community, as well as to members of the town of Marlboro; all of whom consistently challenged us to remember what is most important about a Marlboro education throughout this process."
The agreement transfers $20.25 million—Marlboro's remaining financial assets and the revenue from the sale of its Vermont campus—to the newly renamed Marlboro Institute for Liberal Arts and Interdisciplinary Studies. About $8.5 million of that is donor-restricted, or with restrictions set by a state government or specific donor, according to a public records request made by the Beacon through the Vermont Attorney General's Office. All of the money Emerson receives from the deal must be used to fund the Marlboro Institute, according to the Asset Transfer Agreement both colleges signed in June. 
Additionally, 57 students, 18 professors, and two emeritus faculty members are slated to come to Emerson in the fall. Currently tenured professors will be appointed as associate professors, while incoming faculty who were not tenured at Marlboro will be assistant professors.
"We wholeheartedly welcome Marlboro students and faculty and the launching of the Interdisciplinary Studies major within the newly named Marlboro Institute," Dean of Liberal Arts Amy Ansell wrote in the email. "In this way, we honor and preserve the legacy of Marlboro's distinctive approach to undergraduate education."
The Marlboro Alliance was originally announced on Nov. 6, 2019 by both college presidents, sending shockwaves throughout their respective communities.
Emerson and Marlboro had agreed to merge, and the Vermont institution as Marlboro students knew it would cease to exist. The Marlboro Alliance has been a work in progress for over eight months, with campus visits, ski races, and students on both sides left concerned, confused, and, in some part, devastated.
While the Emerson side of the Marlboro Alliance is finished, on the other side of the deal, a battle is raging on.

Marlboro College sold its campus in May to Democracy Builders, an organization that intends to run a hybrid college model on the Potash Hill campus. Democracy Builders was founded by Seth Andrew, who also created the New York City-based charter school network, Democracy Prep. The sale of the campus is complete, according to Quigley's email to the Marlboro community.
In recent weeks, Andrew and Democracy Prep have come under fire for alleged abuse and racism at the schools. The Marlboro Board of Trustees conducted an investigation into the allegations, largely from anonymous social media collective Black N Brown at DP, but said the agreement that was signed with Andrew and Democracy Builders is legally binding. 
Black N Brown at DP has received over 350 responses on the group's Google form, according to an anonymous member of the collective at a June 9 Marlboro Town Meeting held over Zoom.
Andrew has repeatedly dismissed the allegations against him, telling the Beacon they are "anonymous and unfounded critiques" and "broad generalizations."
Pelton, Ansell, and Vice President and Dean of Campus Life Jim Hoppe have not responded to repeated requests for comment on the sale.

In June, Pelton released a scathing letter to the community that was widely publicized, describing his experiences as a Black man in America.
"The most important question is: What are you going to do?" it reads. "At an appropriate time, I will gather the community to talk about what I have written and what we might be able to do together to address racism in America, beginning first of all with an honest appraisal of ourselves.
Update 7:44 p.m.: This story was updated to include a statement from Marlboro President Kevin Quigley
Leave a Comment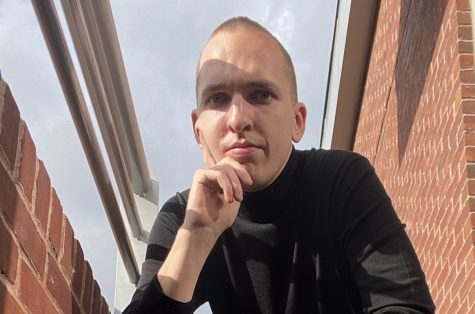 Jacob Seitz, Staff Writer
Jacob Seitz is originally from Central Ohio and resides in Cambridge. He is currently a staff writer at The Beacon, having previously served as Assistant Express Editor. He was previously Assistant Editor of The Record, the student newspaper at Antioch College in Yellow Springs, OH. He has covered The Women's March, The Straight Pride Parade, and has reported on the Massachusetts State House for the Beacon. He led The Beacon's coverage of Emerson...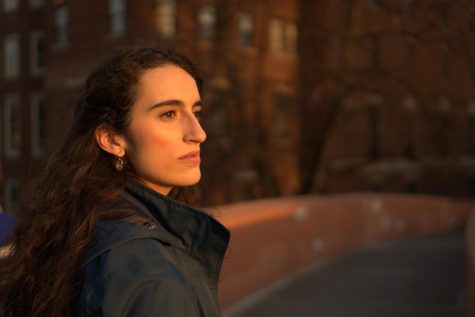 Diana Bravo, Copyeditor/Photographer
Diana Bravo is a copyeditor and photographer for The Beacon. She also works as a Metro/Local Co-op at The Boston Globe. Prior to her current role, Diana served The Beacon as Deputy Lifestyle Editor, Assistant News Editor, and SGA reporter. She is originally from the New York City area and Stratton, Vermont and is an avid skier.