Marlboro College's closure leaves community businesses concerned
BRATTLEBORO, Vt.—Marlboro College junior Sally Fletcher has worked at Mochajoe's—a popular cafe—for about eight months, but the Vermont native will have to leave her barista position if she decides to attend Emerson College next fall. 
"A lot of businesses rely on [Marlboro College students], such as Amy's Bakery and a youth photography program that has students teaching there," she said in an interview with The Beacon. 
Marlboro announced last week that they would merge with Emerson College and close by the end of the 2019-2020 academic year, gifting the Boston school their $30 million endowment and $10 million worth of land in the process. 
It's not noticeable at first, but Marlboro College is one of the community's connections to the outside, Fletcher said. She added that Vermont has an issue with bringing in and keeping residents but the campus on Potash Hill has drawn new individuals to the town that have stayed after graduation and further influenced the community.
"A lot of people in the community are alumni and a lot of Marlboro College alumni have worked at the cafe," she said.
Fletcher said customers asked her about Marlboro College's situation and what she plans to do next year. 
"I have mixed feelings like a lot of students," she said. "I think I'm probably going to come to Emerson because I've already transferred from a college, so I don't really want to go through that again."
Across the street, Marlboro senior Jan Raphael Cornell worked his Wednesday shift at Amy's Bakery Arts Cafe. 
Cornell began studying at the college in 2015 and then took a leave of absence. Since he moved back to the Vermont town in 2017, Cornell heard rumors that Marlboro was financially unstable.
"Students mostly felt betrayed because [Marlboro College] wasn't transparent with the financial state of the school," he said.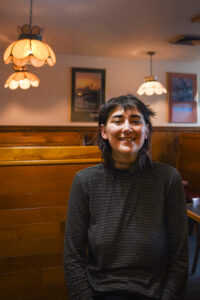 Cornell added that Marlboro is known to be a creative community and the college has attracted artistic individuals to the area, many of whom stay in the town after graduating.
Shin-La Restaurant and Sushi Bar employee Marcelin Mitchell said she decided to permanently live in the area after graduating from Marlboro College in 2017 since a lot of her friends planned to stay. 
"A lot of the incoming population is because of Marlboro and the music scene draws people here," she said. "[The college] brings that influx of educated young people coming here."
Brattleboro Food Co-Op General Manager Sabine Rhyne said she knows of a few Marlboro faculty friends that are considering teaching at the Boston campus. 
"We just found out about it like 48 hours ago through the paper," she said. "Anytime something like that happens it impacts our customers and hires."
Two current Marlboro students work at the local grocery store and the college's bus—the Moover—stops by daily. 
Further down the road from Brattleboro, Chelsea Royal Diner sits beside the winding road leading to Marlboro's campus.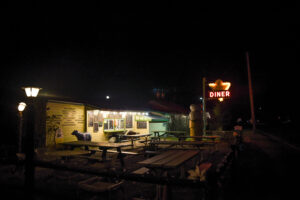 Waitress Rose Gundry said students typically come in at the beginning of the fall semester and back again during breaks with their families. 
"At the end of the year [there's a] big last hurrah at the Chelsea Royal diner for graduation," she added. "Then people who still stick around in this area still come with their families, and then with their babies."
Gundry said customers expressed immense disappointment about the college's closure and concern regarding the Marlboro Music Festival.
"During those two weeks, that is a lot of our business," she explained. "[The shut down of the college] is going to be pretty sad to see. That's going to impact us greatly and town in general."
Owner of West Brattleboro Pizza Cengiz Karagoz said Marlboro's closure will hurt most businesses in the area in various ways. 
"If [Marlboro] closes, it hurts everybody," he said in an interview. "It's sad if they're closing. This town doesn't have an income, just from visitors. Some towns are growing, we're going down."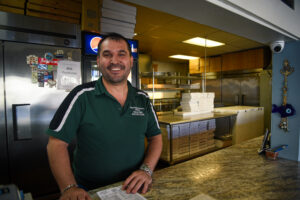 Karagoz said he doesn't plan on leaving the town of Marlboro but the college's absence will affect the
community.
"If I could do something I would help, I would try," Karagoz added. "Everyone knows Marlboro College, they've been there for a long time."