Beacon announces partnership with Vermont newspaper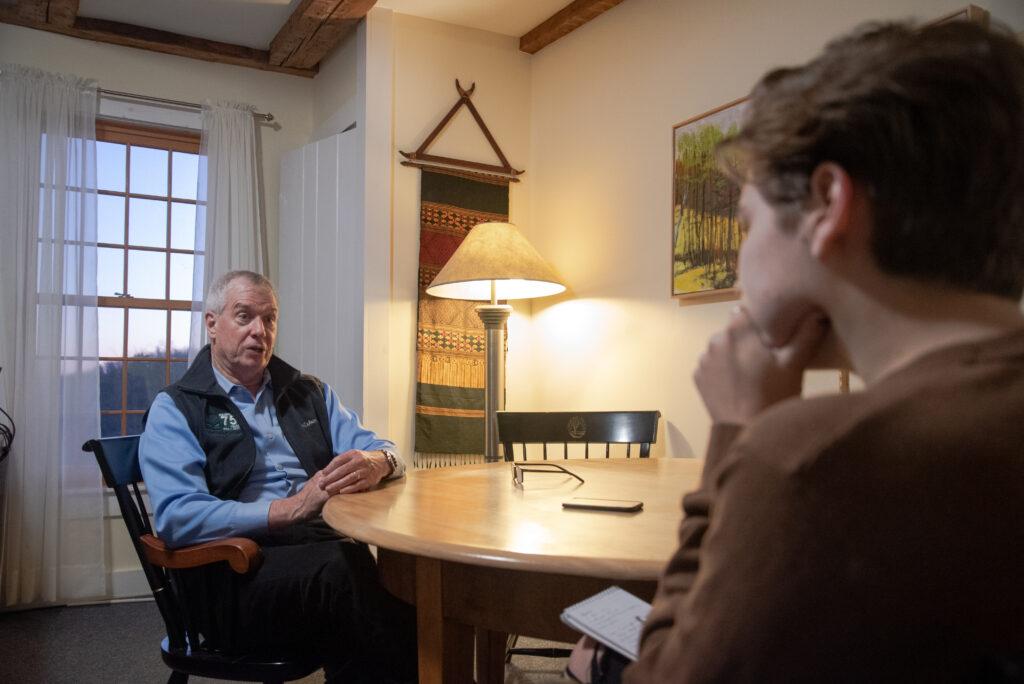 By Diana Bravo, Assistant News Editor
November 21, 2019
The Berkeley Beacon announced a wire service partnership with an independent Vermont newspaper in a statement Wednesday.
The Beacon is partnering with The Commons, an independent Windham County, Vermont-based weekly newspaper, to share resources and stories to assist The Beacon's coverage of the Emerson-Marlboro merger.
"We are living in a world where it is increasingly challenging for small local publishers to support the kind of journalism critical to their survival," The Beacon's Business Managing Editor Dylan Rossiter said in the statement. "The people of southern Vermont deserve to know what is going on and we are happy to help facilitate that."
The Beacon broke the story of the merger between the two institutions on Nov. 7, 2019 and sent reporters to Vermont on a weekly basis to continue its coverage.
"They are not only covering this story—they are crushing it,"  Jeff Porter, co-director and editor of Vermont Independent Media, said in the statement. 
We choose information accessibility
News and the truth are under constant attack in our current moment, just when they are needed the most. The Beacon's quality, fact-based accounting of historic events has never mattered more, and our editorial independence is of paramount importance. We believe journalism is a public good that should be available to all regardless of one's ability to pay for it. But we can not continue to do this without you. Every little bit, whether big or small, helps fund our vital work — now and in the future.
This wire service agreement allows The Beacon to continue its coverage of both campuses and gives The Commons the ability to cover a story it would likely not otherwise be able to cover, Rossiter writes in the statement. 
"This is a huge story for both our publications" The Beacon's Editor-in-Chief Chris Van Buskirk said in the statement. "Emerson and Marlboro are not exactly neighbors so this relationship allows us to do more reporting than usual."
Editor-in-Chief Chris Van Buskirk did not edit this article due to a conflict of interest.
Managing Editor Abigail Hadfield did not edit this article due to a conflict of interest.
Diana Bravo, Assistant News Editor