Pelton releases statement addressing nationwide outcry over George Floyd killing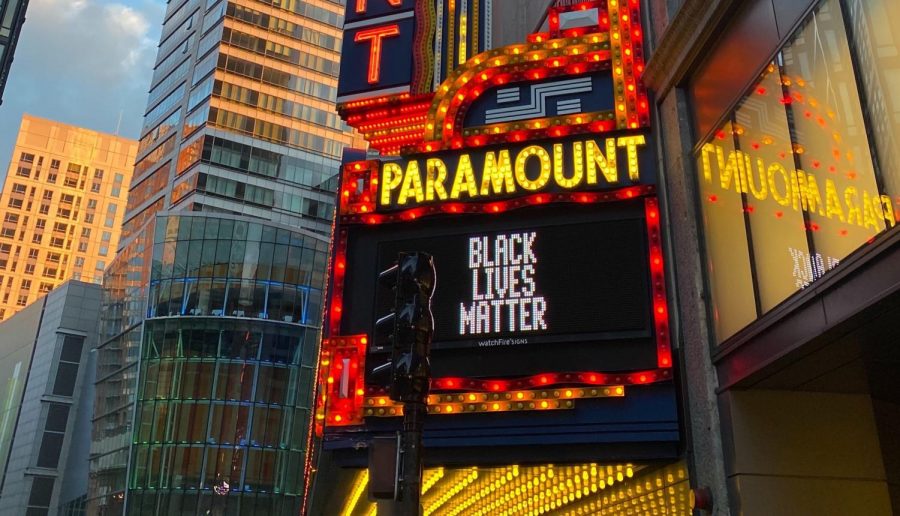 President M. Lee Pelton issued an emotional statement to the Emerson community Sunday night detailing his reaction to the killing of George Floyd by a white police officer in Minneapolis on Monday, as well as recalling instances in which he was harassed by police.
The statement, sent out at 10 p.m. EST as protests erupted throughout the city of Boston and close to Emerson's campus, began with Pelton's personal account of seeing the video of Floyd's killing for the first time, and then watching it repeatedly late into Friday night.
"I spent the night, like a moth drawn to a flame, looking again and again at the video of George Floyd's murder at the hands of a Minneapolis white police officer," the statement reads. "It was a legalized lynching."
This was the first public statement from the college following Floyd's death and the ensuing outcry. 
Pelton went on to detail some of his experiences as a black man, providing several examples of racially motivated harassment throughout his life, including being spit on by a white parking lot attendant.
"Black Americans are invisible to most of white America," he wrote. "We live in the shadows—even those of us, who like me, sit at the table of bounty. At the same time, we are hyper-visible in classrooms, workplaces, social settings, and as we go about our daily lives."
The killing of Black Americans, like Ahmaud Arbery, who was gunned down by a group of white men while jogging earlier this year, and other instances of racially targeted police brutality, are normal in the United States, Pelton said.
"Do you remember Trayvon Martin or twelve-year-old Tamir Rice or Sandra Bland or Philando Castile or Eric Garner or Freddie Gray or Botham Jean or Breonna Taylor?" the statement reads. "Say their names. This is not new. All of them dead. Each of them invisible."
Charlie McKenna, Deputy News Editor
Charlie McKenna is from Los Angeles, CA and currently serves as the Beacon's Deputy Express Editor, where he leads the Beacon's coverage of events and breaking news. He also reports on student government at Emerson. In his free time, McKenna can be found catching up on the latest movie releases. He previously served as the Beacon's SGA correspondent.
Email:
[email protected]
Tweets by charliemckenna9