As West Coast burns, some students worry for their hometowns
More than 3,000 miles away from Emerson's flagship campus, the West Coast is on fire. 
California, Oregon, and Washington are grappling with record-breaking fire seasons. At least 28 wildfires have decimated three million acres of land in California alone. Thousands of residents in all three states remained indoors this week to avoid choking on smoke and ash. Many more have been forced to evacuate to avoid the looming threat inching closer to neighborhoods and cities.
"The whole west side of the United States is on fire,"  junior and California native Megan Rose said. "And that's not normal."
Rose is one of hundreds of Emerson students who call the affected states home. Of all undergraduate students, 13 percent hailed from the Golden State in the 2019-2020 academic year. 
For those attending in-person classes in Boston this semester, the threat of the blazes feels far away and terrifyingly close all at once. 
Berkeley resident Jen Van Pelt said she's been following the situation through her family and friends in California. Her best friend at University of California Berkeley had to shelter in her dorm last week due to poor air quality and fears of excessive smoke inhalation.  
"I see all these pictures—orange skies in San Francisco, bright lights, smog and smoke," Van Pelt said. "It's depressing to see what it looks like on my hometown friend's Snapchats and Instagrams."
Rose mirrored those sentiments. Between classes, soccer practice, and socialization, it's easy for her to momentarily forget the devastation surrounding her neighborhood in Danville, a small town in the Bay Area. Then minutes later, it hits her again. 
"I'm experiencing a lot of different things," she said. "But no matter where you stand, it's scary, and it's terrifying."
Rose also worries for her father, a longtime firefighter routinely sent out to quell wildfires. He attended to a fire two hours away for nearly three weeks, she said, and only returned days ago. 
"When fire season hits, he's on call constantly," Rose explained. "The call comes, and he's gone within the hour. I'm used to it now, but that doesn't mean it isn't concerning."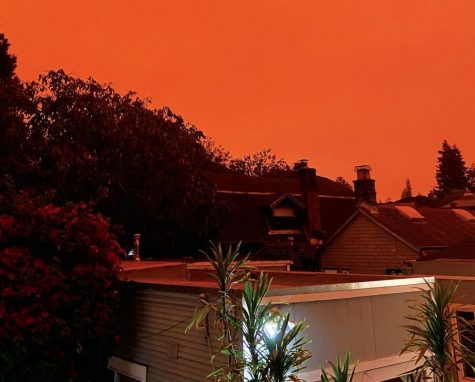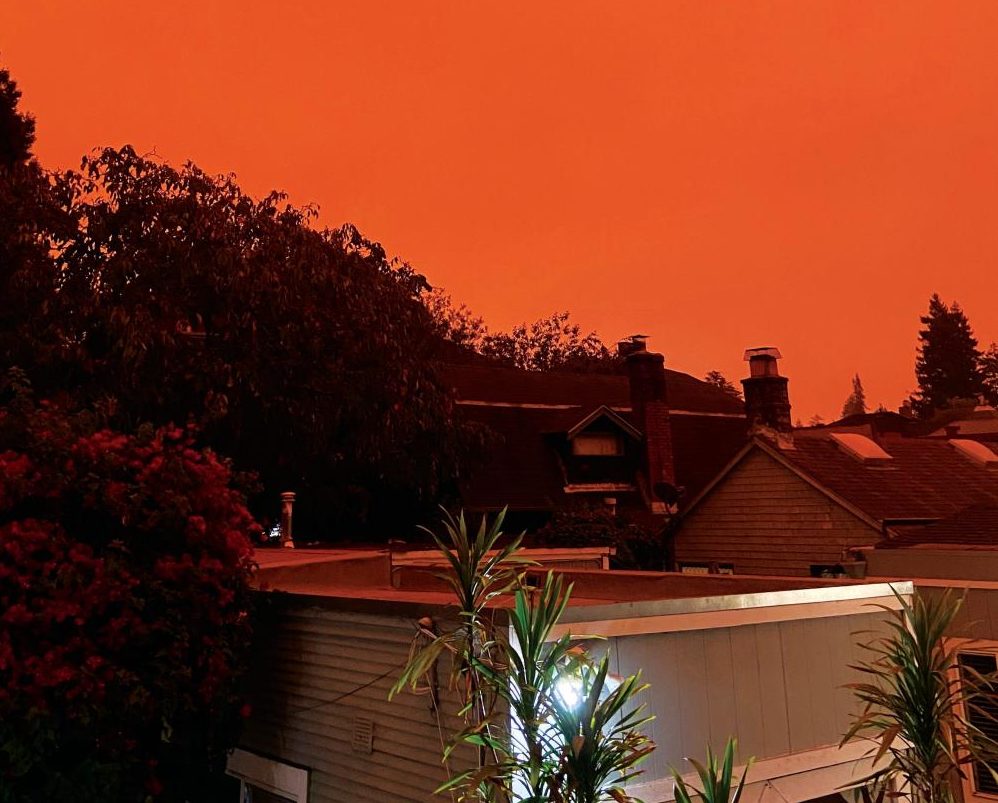 Fire season is an annual occurrence in the region and a norm in the lives of West Coast residents. The air becomes thicker and smokier every September, bringing growing concerns about safety and climate change. But senior Lucas Sickner said this year is far from business as usual. 
"In all my years, I've never seen massive fires all the way up and down the coast," Sickner said from Los Angeles, where he lives and remotely attends class for Emerson's LA program. "It's crazy."
Nearly three dozen people have died in the catastrophes, according to CBS News. And the states have clocked some of the worst air quality statistics globally this last month. 
Several students worry for the health of their hometowns as they jointly deal with the repercussions of the COVID-19 pandemic and this environmental catastrophe. Crowds who were slowly reentering public life after months-long lockdown measures were housebound once again when the fires started. 
Life in West Coast cities slowed down, if only a little bit, because of the situation. 
Diego Villaroel, who is currently on a leave of absence in his Seattle home, said very few people came into the coffee shop he works at the day the sky turned orange. 
"Four, maybe five, people came in during my entire shift," he said. "It was eerily quiet…The fires feel like just another thing piling onto everything going on this year."
One week later, Villaroel finally saw the sun shine again through a thin layer of clouds. 
The widespread destruction has also reinvigorated students' anxieties about global warming. Coupled with the increased frequency of hurricanes, typhoons, lightning strikes, and flash floods worldwide, the fires serve as another example of a suffering world. 
Sickner said the state, the country, and the world need transformative climate change policy as soon as possible. 
"Climate change reform has to be number one on the agenda," he said. "It needs to happen."
The fires' effects have made their way to New England skies as well. Thanks to the jet stream and strong winds, smoke from California clouded the Massacshuetts atmosphere this week, according to the Boston Globe. 
Still, students said little compares to the plight of those who have lost all semblance of normalcy to the catastrophe. 
"All of this is so sad," said Van Pelt. "People always said this would happen, and now it's here. Some people have lost their homes, their neighborhoods."
Charlie McKenna contributed reporting.
Leave a Comment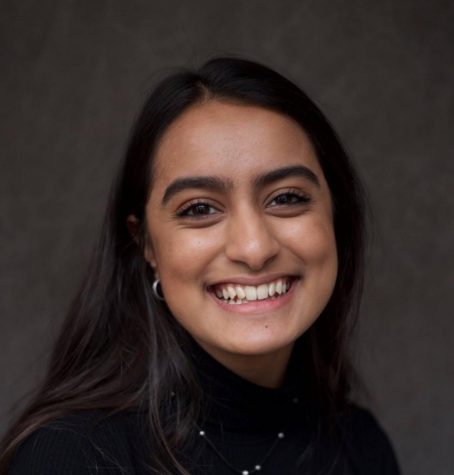 Diti Kohli, Print Designer
Diti Kohli graduated in 2022. She previously served as The Beacon's Editor-in-Chief, and later helped put together the paper's weekly print product. Kohli also serves as a digital producer at The Boston Globe and spends her free time watching Bollywood movies or making chili.