Women's lacrosse records second consecutive victory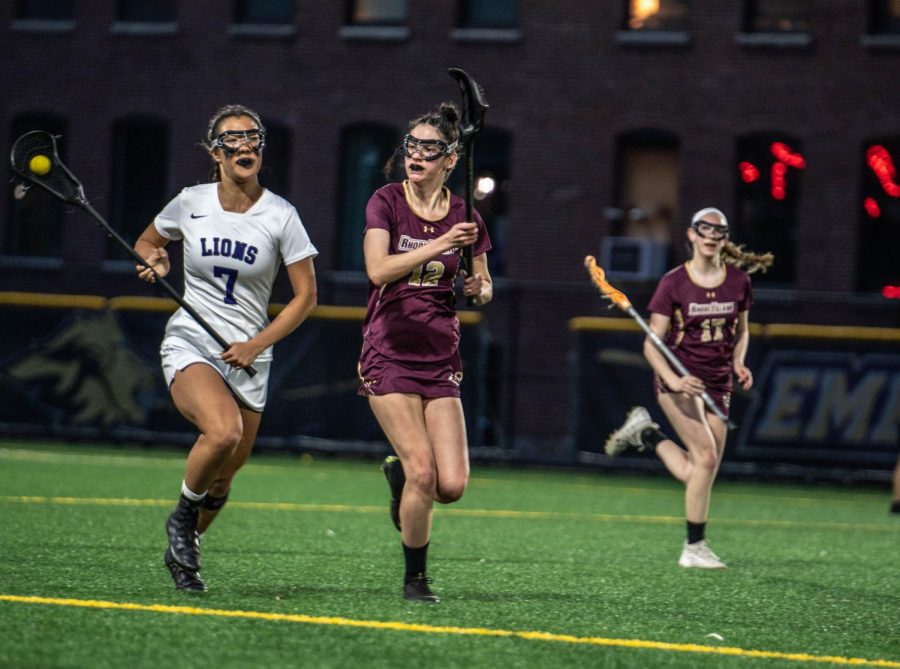 By Alberto Gilman
March 12, 2020
The women's lacrosse team defeated Nichols College Wednesday evening 17-4 for its second consecutive win.
The Lions roster totaled four assists, forced 21 turnovers, and recorded 26 groundballs.
Through the last three games, the team has scored 39 goals, recorded 10 assists, forced 43 turnovers, tallied 23 saves, and holds a 2-1 record. 
Senior midfielder Jenna Tomsky led the team in scoring with six goals, followed by junior midfielder Kelli Mark, who picked up four of her own and an assist. Junior midfielder Lily Nelson recorded three goals for the team and senior midfielder Camille Mumford totaled two goals and led the team with two assists.
Sophomore midfielder Julia Mallon and sophomore midfielder and defender Julia Burns each scored a goal. Mallon also recorded an assist. Freshman goalie Nina Khosla totaled four saves and sophomore goalie Elizabeth Fretz recorded one.
We choose information accessibility
News and the truth are under constant attack in our current moment, just when they are needed the most. The Beacon's quality, fact-based accounting of historic events has never mattered more, and our editorial independence is of paramount importance. We believe journalism is a public good that should be available to all regardless of one's ability to pay for it. But we can not continue to do this without you. Every little bit, whether big or small, helps fund our vital work — now and in the future.
Tomsky scored three of her total six goals in the first period and the Lions led 6-0 going into the second. Mark, Nelson, and Mumford each scored one goal. Mumford's goal came off an assist from Mark and Mumford assisted Nelson's goal.
After halftime, the Lions scored 11 more goals to add on to their lead and held Nichols to four goals. Tomsky scored three more goals, Mark scored two, Nelson recorded two more goals, and Burns, Mumford, and Mallon each scored one. Nelson had a goal assisted by Mallon and Tomsky had her sixth goal assisted by Mumford. 
The next scheduled game against Emmanuel College on Wednesday, March 18, was canceled. The Lions return to the field at home against Clark University on Saturday, March 21 at 12 p.m.