A sophomore's guide to surviving your first semester at Emerson
Taking good notes, going to office hours and turning your assignments in on time are all tips you'll see when you search for general college advice. What you won't be able to read about are the specifics of going to college—not just attending class, but living a new life separate from home. To avoid common pitfalls and inconveniences that accompany this transition, here are a few tips to optimize your first-year experience.
Don't stress yourself out during orientation week. It can be a busy, overwhelming time when you're meeting tons of people, acclimating to Boston and Emerson and attending near-constant orientation events, all under the sweltering humidity of late August in Massachusetts. Know that if you miss an Orientation Leader meeting or orientation event it is not the end of the world. Orientation is not meant to be stressful; it exists to provide opportunities for you to engage with the campus and the city however you see fit.
Keep your room key with you at all times! You can't always count on your roommate being in the room, so bring it with you every time you leave your dorm. Locating a resident assistant to open your door for you can sometimes be difficult. It can be especially inconvenient when you forget your room key on the way to take a shower and only realize it afterwards. Attach your key to a carabiner or lanyard to avoid losing it, and carry it with you whenever you leave your room.
Bring your student ID card wherever you go. If you live in a single or your roommate isn't in your room, you'll have to go to Emerson College Police Department (ECPD) and get a temporary card to go back into any campus building. Be sure to take good care of your ID card and your key, as they are expensive and a real hassle to replace. Through friction, the barcode can rub off slightly, which makes it difficult for you to scan into the Dining Center. The tap desk employee will have to swipe your card or type in the number, which takes longer and is more inefficient.
Set timers for your laundry. When you leave your laundry sitting in the machine, you prevent other people from doing theirs on time and also risk having your clothes thrown onto the table in the laundry room, lost in a heap. The washer takes 30 minutes, and the dryer takes an hour. Use your phone timer. It's not too difficult, and it saves you (and others) a lot of time and stress.
Utilize your CharlieCard! Ubering can be really expensive, so take the T whenever possible; it saves money and is often faster due to Boston traffic. Having a CharlieCard to load money on is a lot more convenient and cost-effective than buying tickets each time. You'll get a free one at the beginning of the year, so be sure not to lose it.
Learn to navigate Emerson's internet presence. Between Spacebook, Duo Push, and ECommon, it can be extremely difficult to find exactly what you need online. Downloading the Duo Push app and linking your fingerprint with your passwords will make your log in process faster. Your housing portal, class schedule, and class information are all on different websites so I would recommend bookmarking them for easier access.
Attend the Org Fair and be open-minded when it comes to extracurriculars. You may think you know exactly what you're interested in, but with the plethora of opportunities at Emerson, it's important to think outside of your predetermined plans. Audition for something new, put yourself on the email list for some magazines, or pick up a flyer about sports broadcasting. It won't hurt to go to a meeting for something you didn't initially plan on doing. In fact, it may open you up to a ton of new opportunities and experiences.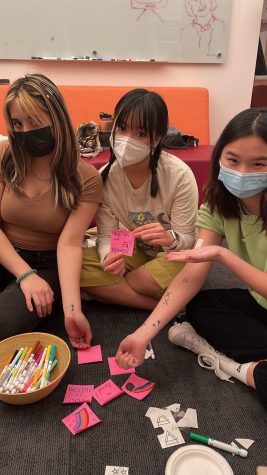 Take advantage of both the Boston Public Library and Emerson's Iwasaki library. The Central Branch of the BPL is only a short walk—or ride on the Green Line—away, and its appearance rivals that of Ivy League schools'. Plenty of tourists will walk through while you're studying, but the scenery makes up for it. Emerson's Iwasaki Library, though not as pretty, has a large array of screenplays, DVDs, and a collection of fiction and general non-fiction.
Utilize Spacebook. You can book a study room on Spacebook for a variety of on-campus buildings if you need to take a Zoom call outside of your dorm, find a place to meet for a group project, or just study privately. You can either book it online or at the front desk of the Iwasaki library. To book online, just log in with your Emerson email, go under "My Reservation Templates" and click "book now" next to the option that fits you best. Then, select the date and time that works for you, and select one of the available rooms. If applicable, add the name(s) of anyone joining you in the room. Finally, add in some of your contact information and select "Create Reservation."
As you plan for your classes in the spring, consult with ratemyprofessors.com. The quality of a professor is crucial to how much you'll learn from and succeed in a class. Because you'll have more flexibility when signing up for classes after your first semester, take advantage of the opportunity to choose your professors. Keep in mind other factors like time of day—evening classes can sometimes be as annoying as early morning classes—and day of the week.
Know that your mistakes and feelings are all natural, and countless first-year classes have been through the same stress, homesickness and apprehension before you. Orientation week will end, classes will start and before you know it, you'll feel like you've been living in Boston your whole life.