Alum begins music career with release of new single "Here"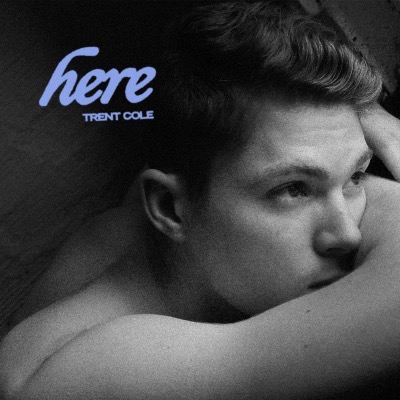 Trent Cole '18 has loved music for as long as he can remember. It's that passion that drove him to release his debut pop single "Here" last week, a song about coming to terms with and moving on from heartbreak. 
"It's so cheesy, but I was singing and humming before I could talk," Cole said in an interview. "Music has been a huge love of mine my whole life, and I always really wanted to be involved with it in any way I could be." 
Cole spent much of his youth finding new ways to incorporate music into his everyday life, which led him to become a musical theater major at Emerson. At college, he narrowed his love for the field down even further and began his journey as a songwriter. 
"I did [musical theater] throughout my whole childhood," Cole said. "Right around my sophomore year, I realized that I loved acting and loved singing but didn't necessarily love them together. After that, I started devoting a lot of my time to learning and loving pop music. I started getting inspired by different things and writing songs of my own." 
Even despite his newfound interest in writing and creating music, it took graduating for Cole to realize that he had the capability to do what he truly loved.
"I eventually realized how much I wanted to dive headfirst into pursuing music," Cole said. "It was a dream of mine for my whole life, but something I never really thought I could succeed in and actually do. I always just had it on the back burner, but I eventually decided I just needed to go for it. From there, I started seriously writing and seriously putting myself out there as an artist." 
While he had harbored a dream of creating music for many years, Cole never found the right opportunity to begin doing so, always having to prioritize other things such as auditions and work. The pandemic acted as a catalyst for Cole's music career, giving him the time and space necessary to explore songwriting in a way he couldn't before. 
"Since the very beginning of the pandemic, I began focusing a lot on music, songwriting, and getting my work produced and out into the world," Cole said. "The cool thing about it was that it gave me a lot of time to play around with song ideas, grow as a songwriter, and work on my voice. It's given me almost two years where the main thing I've been able to pursue is my music." 
With the forced isolation of the pandemic, Cole was able to work on his songwriting unobstructed, a process he said was guided by his creativity and imagination. 
"One morning, I just had a chord progression come into my head and I ran to the piano and the lyrics kind of just fell out; it was like I had just vomited it up," Cole said. "For me, these are the most incredible songwriting moments, when they just flow so easily that it's almost like magic." 
For Cole, "Here" is in many ways a representation of who he was during the pandemic and his road to becoming a better version of himself. The song came naturally as part of his healing process during a difficult time. 
"When I wrote the song in summer 2020, I had just come home from a mental health treatment facility and was in a very vulnerable place in my life," Cole said. "Writing the song was an extremely cathartic, healing moment for me. This song was kind of the light at the end of the tunnel; it was this feeling that I could take my sadness and process that into art which I could share with the world and help them overcome their own pains." 
With the help of his close friend and experienced musician Andrew Schartmann, the song shifted from an idea to reality. Schartmann aided Cole in developing the harmonic sound, which would become the foundation of the song. 
"The most fulfilling part was taking something that already had a very strong creative spark and helping someone with clear artistic talent hone their idea," Schartmann said. "The whole process is ok like trying to discover the end product, but it's already there waiting to be found. You just have to chip away at yourself there, and that process is very gratifying." 
Over the course of a year, Cole worked vigorously to write, record, and produce the song until he developed a finished product that was ready to be shared with the world. 
"That moment when it really sounds like a song, like a finished track, is so magical," Cole said. "Every moment is special in its own right—from writing it, to recording it, and all the tiny moments in between. That first glimpse though, when it really starts to sound like something real, that was the most fulfilling moment for me." 
After completing his debut single, Cole could finally sigh a breath of relief and enjoy the piece of art he brought to life. 
"The number one thing I'm excited about is just it being out, as simple as that is," Cole said. "I wanted to release it in the new year, and then I wanted to release it in the spring, and then the summer, and now it's practically fall and it's just coming out. I'm just so excited for it to be out because I've been so stuck on this project that it's been hard to move onto other ones." 
Now that the song is out to stream on all platforms, Cole hopes it will serve as the first step of many to garnering a fan base for his EP, which is currently in the works. 
"I would love to watch my music and those who listen to it continue to grow," Cole said. "It would be amazing if the song went viral tomorrow, but there's no longevity in that. If I could just see myself steadily grow and gather a richer support base and make more connections and get more music out there, I'd be really excited to see that happen." 
With the release of the song, Cole hopes that "Here" will reach those who need it the most, and will resonate with the message of finding hope within the darkness. 
"There's a theme of these are my faults and these are things that I've struggled with and things that I'm heartbroken about, but that's not the focus," Cole said. "At the end of the day, I think the song has a really uplifting message, and I hope it soothes people's hearts in the way it has mine." 
Cole urged anyone who might be resisting pursuing their dreams to take the plunge. 
"If there's a passion burning inside you, you have to let it free," Cole said. "I've wanted to pursue music my whole life, and it wasn't until I said 'screw it' and just went for it that I finally felt like that passion had done what it needed to."