Small-town girl Sherrie met city boy Drew 10 years ago on Broadway. Now audiences can meet the duo again in the Rock of Ages Tenth Anniversary Tour.
Rock of Ages follows Drew, Sherrie, and others attempting to live their rock 'n' roll dreams while developers threaten to destroy West Hollywood's Sunset Strip. The musical features 1980s classic rock music from artists like Journey, Styx, and Twisted Sister.
Rock of Ages rocks the Boch Center on Tremont St. Oct. 23-28. 
Nathan Gehan '99 selected Rock of Ages as the inaugural production of Fifth Estate Entertainment, a production and general management company he started last year.
He said the timing of the show's 10th anniversary aligned perfectly, and he loved the '80s setting. 
"[Rock of Ages] is just a ton of fun," Gehan said. "The show is explosive and is set up almost like a concert."
Gehan said the production process of Rock of Ages moved fast, and he hired a top-notch staff—many with broadway credits. The show opened last week in Elmira, New York but its press opening will take place in Boston Oct. 25.  
"I remember sitting in Elmira with my wife and just thinking, 'Wow, this is happening,'" Gehan said.
Gehan graduated Emerson with a performing arts degree and worked as a performer before entering the production business. He said the industry requires the ability to form connections and analyze surroundings.
"Anyone can [become a Broadway producer] if they work hard enough, and relationships are so important in this industry," Gehan said. "You just need to believe you can do it."
Chris Renalds '15 plays Franz, the son of a German real-estate real estate developer, in the tour. Renalds said the bitter temperatures during the early morning of open auditions made him want to stay home. Instead, he ventured out, auditioned with hundreds of people, attended several rounds of callbacks, and received the call.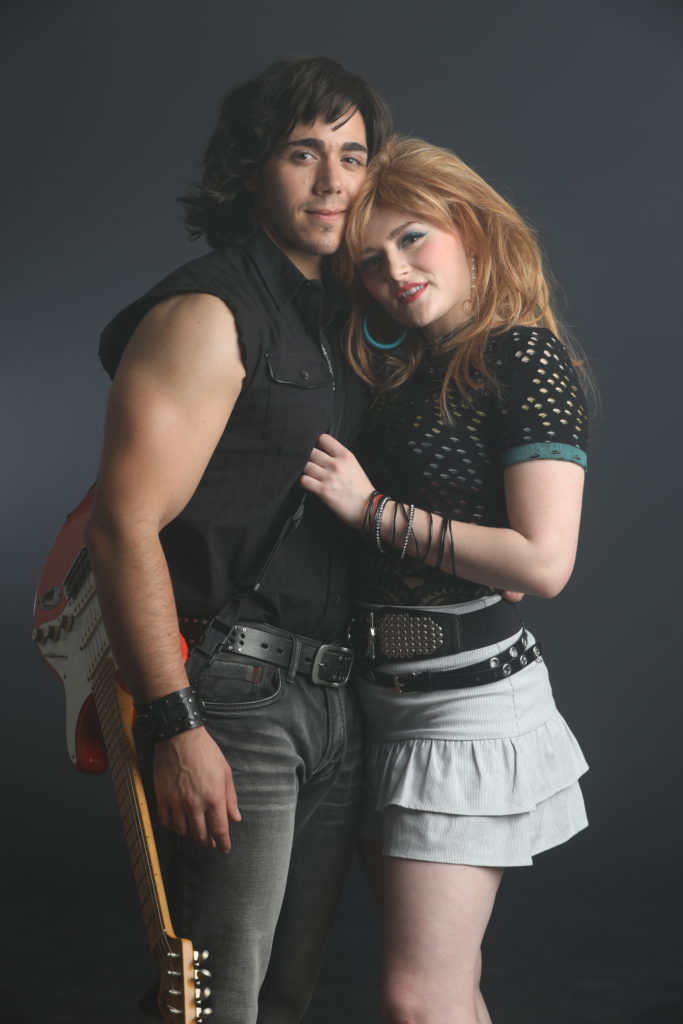 "I had a brief moment of elation [after booking the role] but then knew it was time to buckle down and get to business," Renalds said.
The actor said he has no complaints about the show and loves working with the cast. He said the ensemble learned the vocals of the show in two days, and he feels a genuine sense of collaboration with the other actors.
"There's been no drama or stress … We're just having a good time," Renalds said.
Renalds said he has to warm up thoroughly and take care of his body to avoid injury because Rock of Ages features vocally demanding rock music. The tour's actors perform up to eight shows a week.
"I have to tell myself sometimes, 'I'm being paid to perform and practice, but I'm also getting paid to go to bed on time,'" Renalds said.
Renalds graduated with a musical theater performing arts degree and said the theater faculty, notably his acting teacher Scott LaFeber and voice teacher Gary Durham, prepared him with a steady acting process.
"Whenever I run into a problem or feel confused on how to approach something I have the means of getting past it," Renalds said.
Renalds said he admired Emerson's environment because every major has something special to offer. According to Renalds actors pursuing musical theater need to find their own space and trust themselves despite the competition in the industry.
"It's like the saying, 'Hard work beats talent when talent doesn't work hard,'" Renalds said. "In this day and age everyone is talented. There's that [writing, literature and publishing major] who has the best singing voice you've ever heard. It's awesome."
Maura LeBlanc, a sophomore musical theater performing arts major, said she found it awesome that Emerson alumni worked on Rock of Ages and that Gehan went onto a career in management.
"It's nice to know I don't have to be only performing on stage, I can stick to offstage as well, and that there are other people who've done that," LeBlanc said.
Students can purchase $30 tickets for select performances by presenting their ID at the Boch Center box office.