ArtsEmerson, WERS receive grant money from Boston COVID-19 fund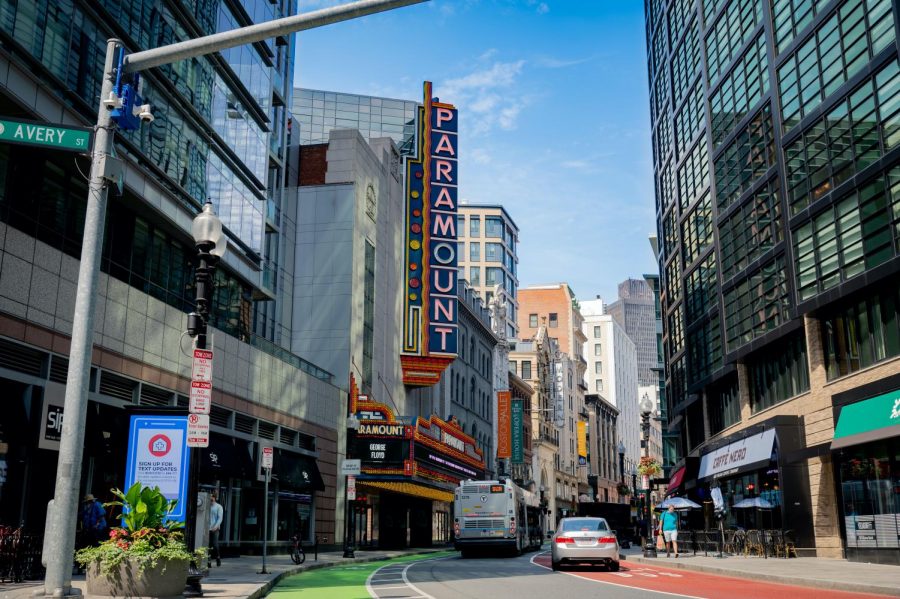 By Joshua Sokol
October 13, 2020
Looking for the audio version of this story?
This tool has been temporarily taken offline due to a fatal technical error. We are actively working to correct the issue and hope to have a workaround in-place shortly. Providing accessible information to all members of the community is our top priority. If you require assistance, email [email protected]
Two Emerson-affiliated organizations, ArtsEmerson and WERS 88.9, received grant funding from Boston's $1 million Arts and Culture COVID-19 Fund this summer to maintain operations during the coronavirus pandemic.
The amount of money each organization receives—somewhere between $3,000 and $10,000—is determined by the size of the individual cultural nonprofits, according to the City of Boston's website.
In order to receive the fund, each nonprofit had to fill out a simple application form, Sharon Worthington, ArtsEmerson senior development officer said.
The state safety guidelines require large capacity venues, like the theatres that house ArtsEmerson shows, to remain closed until Phase 4 of the reopening plan. Massachusetts will stay in Phase 3 until a treatment or vaccine for the pandemic is developed.
"We know that many artists and arts and culture organizations had to suddenly cancel their programs and performances as a result of COVID-19," Mayor Marty Walsh said in a statement. "It's important that we provide them with the support they need to adapt and continue to share their work with the public, until we can safely gather in person again."
We stand for community, fact-based journalism. What do you stand for?
Some things in life are essential; they touch us every single day. Good journalism is one of those things. It keeps us in the know as we hurry through our busy lives.
ArtsEmerson received $10,000 from the fund, Worthington said. The money will allow the contemporary world theater company to produce entertainment in the wake of many cultural closures and shifts.
"There's obviously restrictions when it comes to gathering in person at our theatre spaces," Worthington said. "However we made a quick plan shift knowing that this wasn't going to end any time soon. We made a plan to make sure that we could still serve our community, our artists, [and] Emerson College."
Since COVID-19 reshaped the performance industry, the type of work that ArtsEmerson has done since March has been adapted to an online platform. This includes live streaming performances, like The Boston Latino International Film Festival, live Q&A's, and artist's residencies.
ArtsEmerson recently announced the "Together Apart" series, which is exclusively digital and available to the public. This initiative includes a series of town halls, most recently discussing the Departure of former ArtsEmerson artistic director David Dower, which will give the audience an in-depth view of artists' conversations and archival footage of their work. 
Worthington said ArtsEmerson also secured two years of funding from additional donors for their artist-in-residency program, which gives hired theatre professionals access to resources like staff, equipment, and various theatre spaces.
WERS, Emerson College's student-run radio station, also received money from the fund. The organization did not respond to requests for comment.