Boston Zoning Commision approves 172 Tremont St. renovation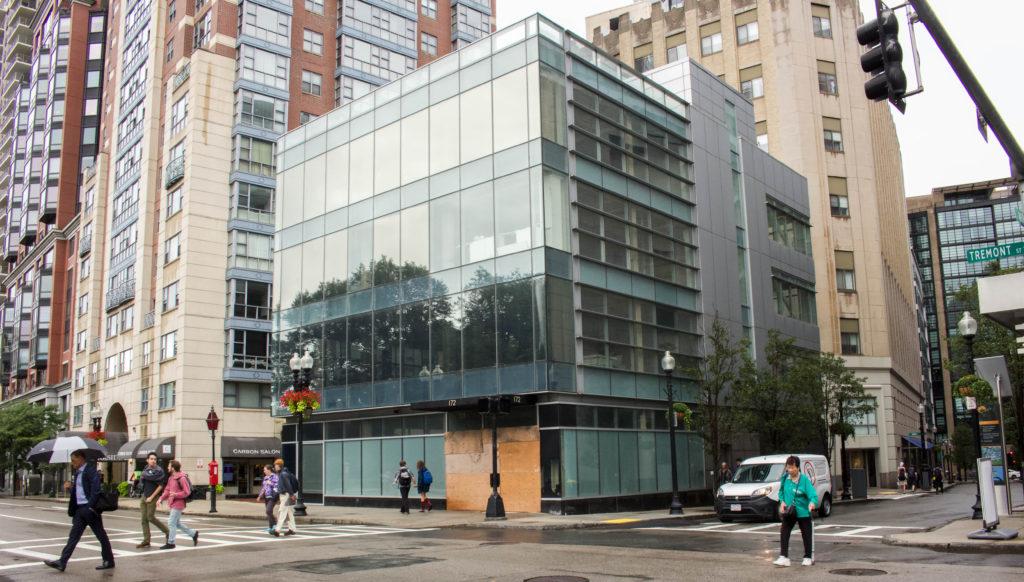 By Chris Van Buskirk
September 20, 2018
The college can begin interior renovations on The Commons at 172 Tremont St. after the Boston Zoning Commission unanimously approved the new use of the building on Sept. 12, according to a college official.
Following the approval, the college is in the process of acquiring a building permit, according to Vice President of Government and Community Relations Margaret Ings.
The construction has no start date yet. Director of Student Activities Jason Meier previously said the building would be ready for use by January 2019. However, the building, purchased last November, will now open sometime in spring 2019, according to Campus Center Director Joshua Hamlin.
"We're hoping very soon," Ings said in regards to beginning renovations.
The renovation will cost the college approximately $2 million, according to the institutional master plan the college submitted to the Boston Planning and  Development Agency.   
We choose information accessibility
News and the truth are under constant attack in our current moment, just when they are needed the most. The Beacon's quality, fact-based accounting of historic events has never mattered more, and our editorial independence is of paramount importance. We believe journalism is a public good that should be available to all regardless of one's ability to pay for it. But we can not continue to do this without you. Every little bit, whether big or small, helps fund our vital work — now and in the future.
An institutional master plan describes existing properties and future expansion projects of a college, hospital, or university with more than 150,000 gross square feet. An amendment may add or change development plans as it relates to the specific institution, according to the BPDA website. The BPDA website notes that an institutional master plan lasts about 10 years.
Chris Van Buskirk,
Chris Van Buskirk is originally from Buenos Aires, Argentina, but was raised in Dallas, Texas. He served as Editor-in-Chief of The Beacon from July 2019 to July 2020.

Email: [email protected]
Tweets...