Campus Center could close early due to minimal usage after midnight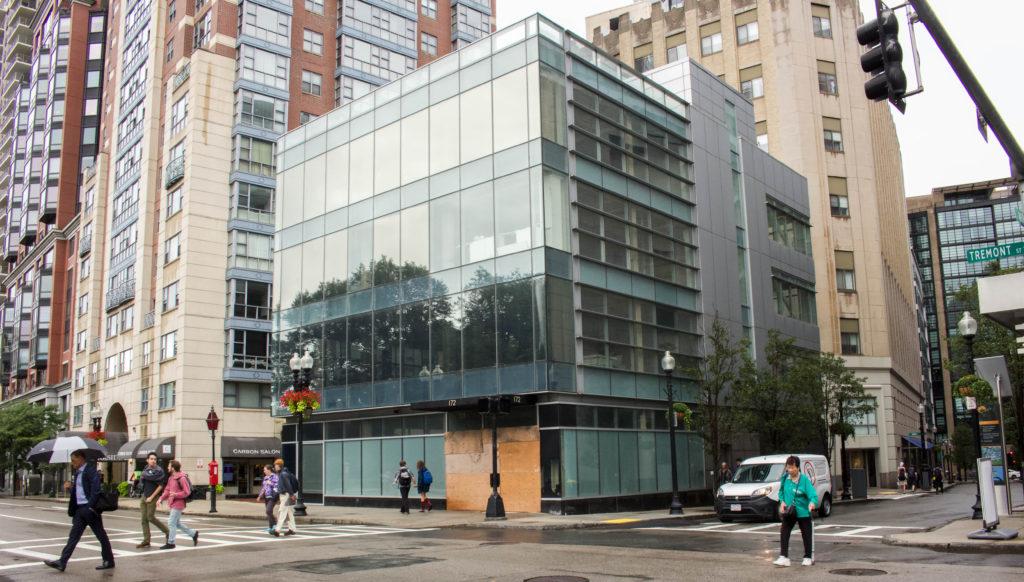 By Dana Gerber, Deputy News Editor
January 15, 2020
Operating hours of the 172 Tremont St. campus center remain in question after the college observed minimal student access past midnight. 
Director for Campus Centers Josh Hamlin said in a phone interview the college analyzed tap records and space booking records to determine when students most frequently accessed the campus center. He said tap records indicated only 170 students accessed the building after 11 p.m., and fewer than 60 students after midnight. After 1 a.m., Hamlin said only 20 students accessed the building. The building currently closes at 2 a.m.
"We looked at the actual hard data of who was accessing the building—how many reservations we were getting into the system," Hamlin said. "The data wasn't showing that the building was really being used that late in the evening."
In response to this, the college sent a survey on Jan. 7 asking students how closing the building at midnight would affect them or their organization. The possible survey responses ranged from "no impact at all" to "this would have a negative effect on me/my organization". 
The campus center—which opened its doors last semester—features six conference rooms, "pods" for smaller meetings or individual studying space, a community lounge and kitchen, and the offices for various organizations, including the Student Government Association. 
We choose information accessibility
News and the truth are under constant attack in our current moment, just when they are needed the most. The Beacon's quality, fact-based accounting of historic events has never mattered more, and our editorial independence is of paramount importance. We believe journalism is a public good that should be available to all regardless of one's ability to pay for it. But we can not continue to do this without you. Every little bit, whether big or small, helps fund our vital work — now and in the future.
Director of Student Engagement and Leadership Jason Meier said it's difficult finding student employees to staff the tap desk at the campus center after midnight, especially because all MBTA lines are closed by 2 a.m. This, coupled with the lack of usage, was the incentive to send out the survey to gauge student opinion. 
"We really struggle staffing 172 after midnight," Meier said in a phone interview. "I think our student workers would feel it is a relief not to have to give up their own time and sleep to work the building hours."
Vice President and Dean of Campus Life Jim Hoppe said over 700 students have responded to the survey. He said the most common response is that the earlier closing time would not have an effect on students, but the administration still hasn't decided whether to enact the shortened hours.  
"We still have to have that conversation with the staff," Hoppe said. "There's a lot of factors that have to be put into play, so I don't know that I would say I'm leaning one way or the other."
SGA Executive President Will Palauskas sent an email to Hoppe, Hamlin, and Meier, voicing his concerns over how student organizations would operate under the proposed shortened hours. 
"Literally at the end of the day, having an almost all-hours space such as the Campus Center is necessary to fostering safe work environments for students on our campus," the email read. 
Palauskas said he has since spoken with Hoppe and Hamlin, and they were receptive. 
"I think a lot of folks that are involved are definitely, like, 'We understand what this might cause and the changes that this might create,'" Palauskas said. "I think everybody in general just wants to work together and make sure that nothing really changes for any of these orgs."
Hamlin said the campus center would maintain the 2 a.m. closing time on a case-by-case basis, since many student organizations, including SGA and The Berkeley Beacon, rely on their offices to finish their deadline-oriented work. For example, he said the campus center would stay open until 2 a.m. every Wednesday, which is the day The Beacon sends its weekly issue to print. He said they would also likely enact later closing times during finals week, much like the Iwasaki Library does. 
Hamlin added these shortened hours may go into effect mid-semester, or the administration may wait until next year to institute them. 
"It's a conversation that we're going to have to have pretty quickly," he said. "It all depends on how everything aligns and what we think is best for our community."
Meier said the poll ensures that the Emerson community, along with the usage data, could contribute to the decision concerning the building's hours.
"Our decisions are always based around what is best for the student body and what the students' needs are," Meier said. "We're absolutely going to honor that."
Dana Gerber, Deputy News Editor
Dana Gerber hails from Rockville, Maryland, and is a Deputy News Editor at The Beacon Editor. She writes and oversees long-form, deep-dive articles spanning all areas of interest on the Emerson Campus,...