Campus center mourns loss of pet betta fish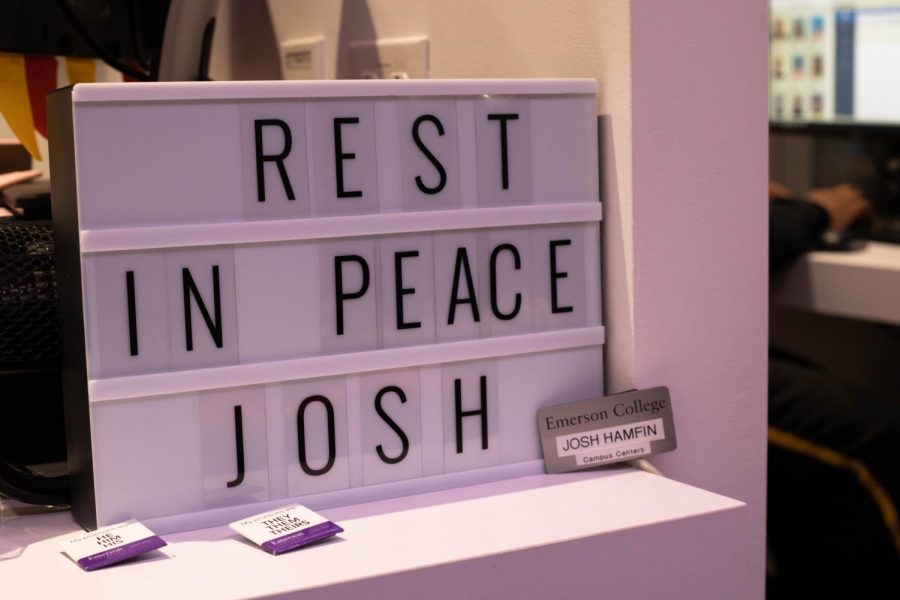 The 172 Tremont Building lost a member of its community last week when the three-year-old pet betta fish Josh Hamfin was found dead in his tank on the operations assistant's desk in the lobby of the building on Thursday morning.
Josh Hamfin, named after Campus Center Director Josh Hamlin, joined the campus center staff two and a half years ago after being purchased from a pet store. Hamlin said the community already misses his presence.
"I believe some folks have a low morale because he was such a staple and icon of our building," Hamlin said. "We're all saddened by his passing."
Hamlin and the campus center staff believe Hamfin may have suffered from swim bladder disease, a common disorder that causes a malfunction in a fish's swim bladder, which contributes to a fish's ability to control its buoyancy.
Junior Devin Sawyer, a campus center operations assistant, said he formed a special bond with Hamfin because they both arrived at Emerson around the same time.
"It's gonna sound crazy, but I think Josh [Hamfin] had a personality," Sawyer said. "He was a very active fish. He would love to greet people whenever they came up to his tank. You know how some fish like to scuttle away? He would come out and stare. He was a fun companion to interact with whenever you had a six-hour shift."
Domenic Conte, Managing Editor
Domenico D. Conte primarily assists with the overall production of The Beacon's weekly print edition. Domenic is a sophomore journalism major also studying writing and psychology from Wakefield, Massachusetts,...