College unveils commemorative website for Class of 2020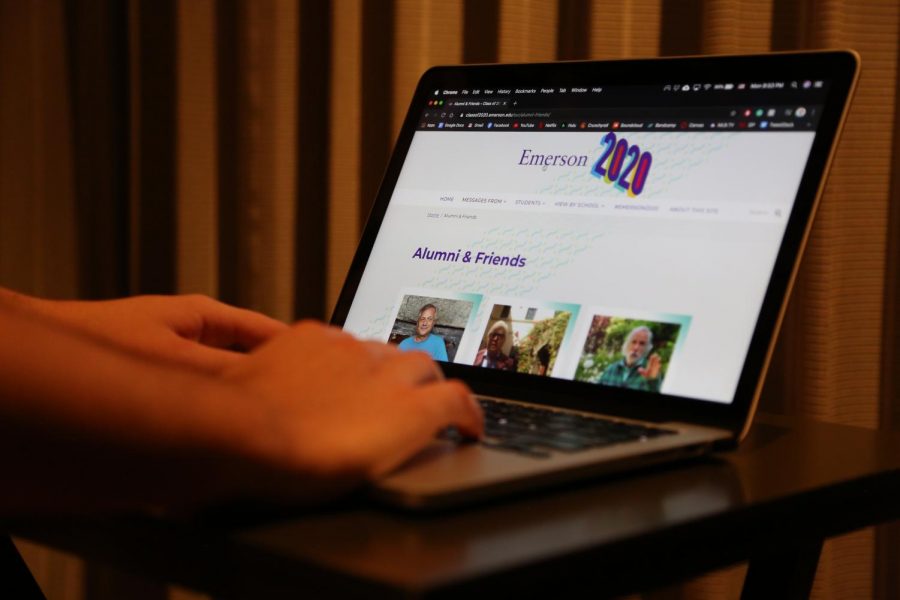 By Charlie McKenna, Deputy News Editor
May 26, 2020
The college launched a website to commemorate the achievements of the class of 2020 in an email sent to the community Monday morning. 
The website features messages to the class of 2020 from faculty, alumni, and college officials as well as personalized messages for many students from friends and family. 
"When this strange time in this world is over we're going to need all of your imagination, all of your expertise and all of your gumption and gull to make the industry come alive again," Henry Winkler '67 said in a video message posted to the website. "I'm sorry I'm not there with you in person. I'm sorry I can't meet you and shake your hands but just remember I'm an actor to hire and I hope I see you one day."
In a video posted to the college's Instagram, President M. Lee Pelton congratulated the graduating students and said he has never been more proud to be a part of the community. 
"While the past few months have challenged us and tested our resolve they have also brought to light the common humanity and the strength of our community," Pelton said. "The way Emerson students, families, alumni, faculty, and staff have come together to honor this year's graduating class has been extraordinary."
We choose information accessibility
News and the truth are under constant attack in our current moment, just when they are needed the most. The Beacon's quality, fact-based accounting of historic events has never mattered more, and our editorial independence is of paramount importance. We believe journalism is a public good that should be available to all regardless of one's ability to pay for it. But we can not continue to do this without you. Every little bit, whether big or small, helps fund our vital work — now and in the future.
In the email announcing the new webpage, the college confirmed that it still plans to hold an in-person commencement ceremony for the class of 2020 whenever it is safe to do so after the COVID-19 pandemic forced college officials to postpone commencement. 
"Until then, we hope this digital celebration reflects both their experience at the College, and how proud we are to call them Emerson alumni," the email read.
The website is the latest effort by the college to celebrate the class of 2020, following a video projection on the Little Building last week, profiles on the Emerson Today website, and a video message from Pelton.  
Charlie McKenna, Deputy News Editor
Charlie McKenna is from Los Angeles, CA and currently serves as The Beacon's Deputy Express Editor, where he leads The Beacon's coverage of events, breaking news, and student government at the college....