College lights up Little Building in honor of graduating students
A series of messages and artwork lit up the Little Building Saturday night to honor the Class of 2020. 
The 11-story art installation titled "One Emerson" included a video message from President M. Lee Pelton to the graduates and commissioned pieces from four independent artists. It began May 16 at 9:30 p.m. and will run until May 30 in lieu of a physical ceremony that was canceled due to the COVID-19 pandemic.
"I have never been more proud to be an Emersonian than I am right now," Pelton said in a statement. "These last few months have tested our resiliency but also brought to light the common humanity and strength of our community."
Members of the Emerson community can watch a live stream of the message at any point during its two-week run. This is the second projection artwork piece from the college after the Uncommon Project in 2018, which took place while the Little Building was under renovation.
Leave a Comment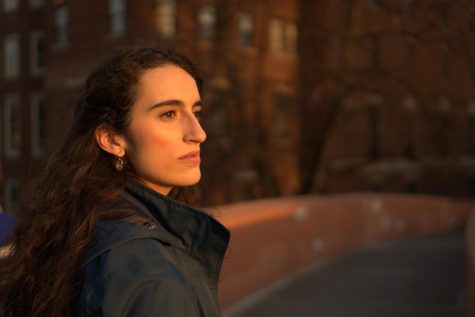 Diana Bravo, Copyeditor/Photographer
Diana Bravo is a copyeditor and photographer for The Beacon. She also works as a Metro/Local Co-op at The Boston Globe. Prior to her current role, Diana served The Beacon as Deputy Lifestyle Editor, Assistant News Editor, and SGA reporter. She is originally from the New York City area and Stratton, Vermont and is an avid skier.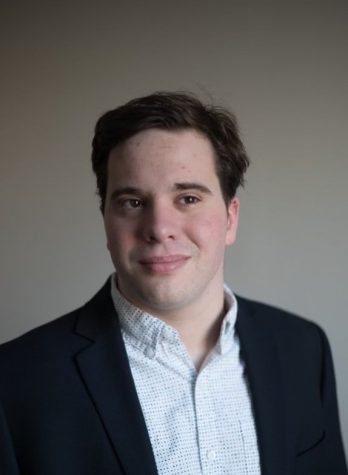 Dylan Rossiter, Emerson '21
Dylan Rossiter is the Publisher for Consumer Products at the State House News Service, where he manages advertising, events, and the company's flagship newsletter, MASSterList. He served as The Berkeley Beacon's Operations Managing Editor overseeing finance, institutional advancement, and newsroom administration from May 2019 to July 2021. He is the only known disabled managing editor in the history of The Beacon. During his first semester at Emerson,...