ELA campus won't reopen in the fall, classes to remain online
Emerson's Los Angeles campus will not reopen for in-person classes in the fall semester in light of new COVID-19 guidance from LA county officials.
The program will continue online instruction through December and students may still be able to enroll in classes at the Boston campus.
The announcement comes after LA County Department of Public Health notified college officials that the LA campus would not be able to reopen until at least late November due to the current trajectory of the virus in the area, Associate Dean of Students and Chief Operations Officer for the LA Program Timothy Chang wrote in an email to program participants Friday.
As of Friday, LA County was averaging 175 cases per 100,000 people over the last two weeks and a five percent positivity rate. Suffolk County in Massachusetts is averaging 130 cases per 100,000 people over the same period.
"We understand and agree that this is not the news that we all hoped for and that it is very disappointing," Chang wrote. "Regardless of these circumstances, the faculty and staff at ELA are committed to providing students with the best possible educational experience."
Administrators announced in mid-July that the program would be forced to move online because it had still not received clearance to re-open its campus for in-person classes. California has emerged as one of the nation's hotspots for COVID-19 cases with the most total cases in the country. Recent data shows that cases are on the decline in the state, but LA county is still labeled as having "widespread" transmission by the state. 
The program is typically designated for rising seniors, who take in-person classes at the college's Hollywood campus alongside an internship in their field of study.
Joseph Johnson, who is attending the program this fall, said he was disappointed by the decision.
"It's kind of upsetting," Johnson said. "Just like other people, one of the reasons [I] wanted to go to Emerson was to hopefully do the ELA program one day."
Johnson praised the program for its handling of online courses thus far.
"I know me and a lot of other people have been very impressed with how ELA has been handling their completely virtual experience thus far," he said. "They're definitely taking advantage of the unfortunate situation that we have but it would still have been nice to be out there in person obviously."
Chang was not immediately available for comment.
Leave a Comment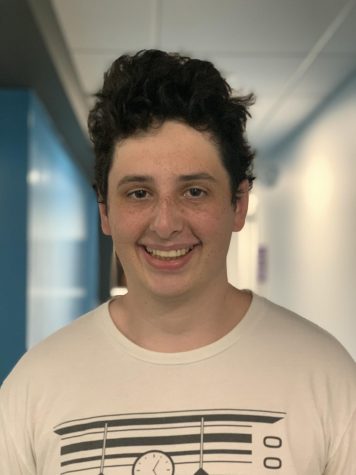 Charlie McKenna
Charlie McKenna graduated in 2022. He is from Los Angeles, CA and served as The Beacon's Editor-in-Chief during the Fall 2021 semester, overseeing all of the paper's print and digital content in addition to daily operations. He has contributed to The Beacon since the Fall 2019 semester and previously served as a Content Managing Editor, the Deputy Express Editor, and the SGA correspondent. McKenna's work has appeared in The Boston Globe and in his...