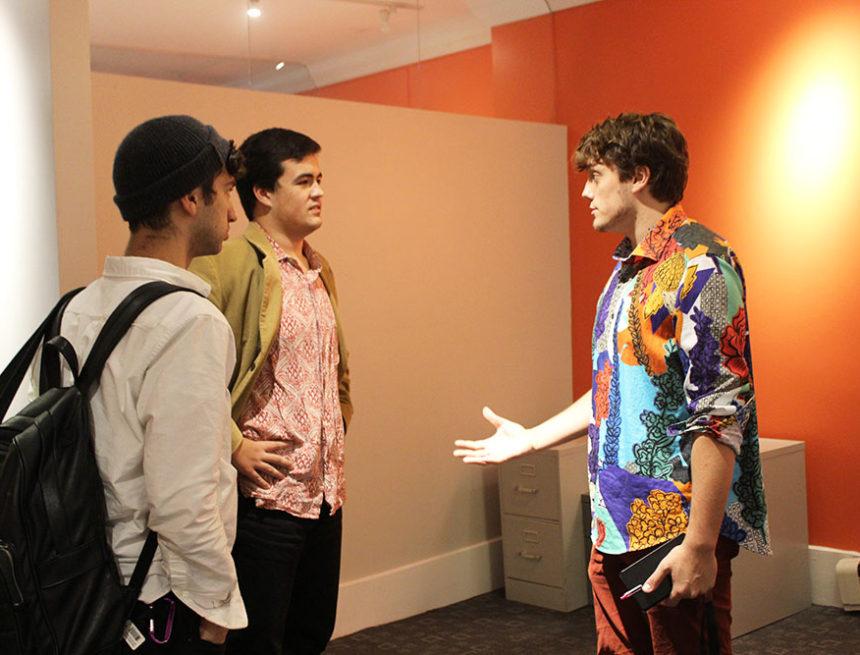 Emerson Launch opened itself to all students this semester, regardless of major or entrepreneurial background. The recent open house debuted the program's new space and provided information on changes and developments within the organization.
The program offers students support and advice on projects from staff and recruited alumni. In the past, the program was dedicated to support student startups and entrepreneurship ideas.
Originally reserved for students in the School of Communication with a startup pitch, Emerson Launch is now focused on innovative ideas or works self-assigned by students that may require outside support, such as starting an annual local event or learning self branding.
Pothen joined the program over the summer and said it is not changing as much as it is evolving.
"Emerson College has a unique and strong focus on communication, collaboration, and innovation [and] Emerson Launch forwards these concepts into practice," Pothen said.
Emerson Launch shares the third floor of 160 Boylston St. with the Civic Media: Art and Practice graduate program. These two programs work with the Engagement Lab and the Emerson School of Communication on the fourth floor to create and host events.
The Emerson Launch team employs two student ambassadors and is currently looking for a third ambassador. Sophomore student ambassadors Taelon Ratliff and Cailey Newton are both interested in creating their own startups, Pothen said.
Founded by two Emerson students in 2014 under the School of Communication, the program offered students a small amount of funding, off-campus space, and mentorship, Director Sanjay Pothen said.
Coordinator Rishya Narayanan said she's looking to switch the focus from products to projects, and providing equal support and opportunities to all Emersonians.
"The whole thing is changing. Even down to our language," Narayanan said.
Startups might scare away some students, so the refined focus of Emerson Launch is to create a space for students to create their own teams, collaborate with each other, and practice creative problem-solving, she said.
Emerson Launch plans to offer different types of open workshops, events with a diverse selection of speakers, one-on-one meetings through the mentorship program, planned group meetings, and more.
The first event took place in September and discussed human interactions with robots.
A Clark University graduate with experience working in student life, Narayanan joined the program three weeks ago. She said the program's first step this year is to create awareness of its evolved mission and share it among the faculty and student body.