SGA appoints new chief justice, sustainability commissioner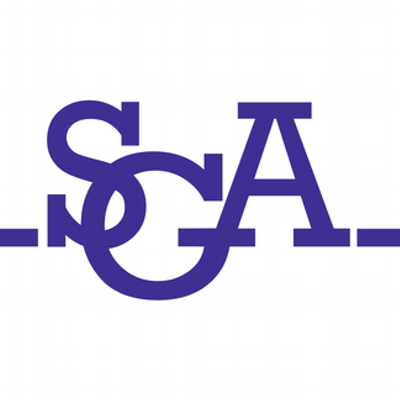 By Diana Bravo, Copyeditor/Photographer
January 30, 2019
The Student Government Association unanimously voted to appoint a new chief justice and sustainability commissioner at their Jan. 29 meeting.
Sophomore Brilee Carey assumed the role of chief justice following her stint as deputy chief justice under Justice Lizzie Northey. Carey resigned from this role on Tuesday morning, prior to her appointment to chief.
Carey served as deputy chief justice in the fall 2018 semester and worked with Northey to oversee elections and ensure organizations followed the SGA constitution. In her time as deputy chief justice, Carey also created a "cheat sheet" of Robert's Rules—the parliamentary procedures SGA uses—for members and visitors.
"I really want to make sure that, in SGA, we're focusing on being as impartial as we can, ensuring that everyone who isn't violating school policy has a right to exist on campus," Carey said in an interview.
Following Carey's appointment, SGA voted to designate junior Gianna Gironda as sustainability commissioner during the meeting. Gironda said she plans to reinstate the college's Eco-Reps and have the students collaborate on sustainability goals and programs for the residence halls.
Gironda serves as communications director for the Emerson Green Collective, a conglomerate of environmental organizations including Bee Enthusiasts at Emerson and Vegan Emerson Group. She ran for writing, literature and publishing senator in the fall 2018 elections but lost to Writing, Literature and Publishing Senator Anthony Rodriguez in a rare runoff election.
"I could talk for hours about Gianna, but we don't have hours because the Earth is dying and things can't wait," Marketing Communications Senator Will Palauskas said at the Tuesday meeting.
SGA also met with Emerson Launch Director Sanjay Pothen to discuss Emerson Launch's plans for this semester, which include a start-up boot camp and voice-enabled public locations on campus such as voice-enabled printers.
Pothen asked SGA for advice on reaching out to students about Emerson Launch at the meeting. SGA suggested potentially participating in the organization and internship fairs to reach students.
"Getting the word out has been kind of brute force, so I do believe that, when the students know about us and engage with us, they get a lot of value," Pothen said at the meeting.