Emerson to review role of ECPD on campus after students start "Defund ECPD" initiative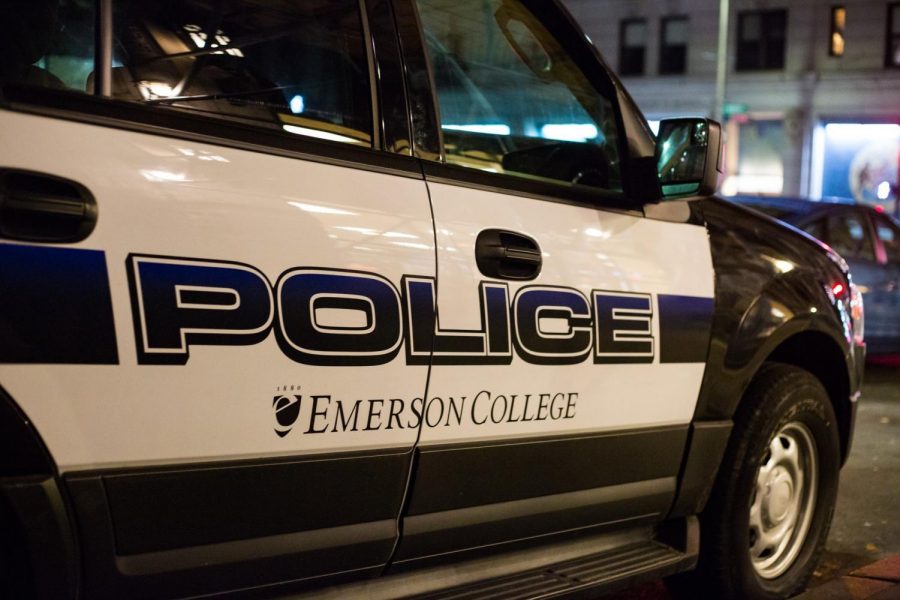 By Charlie McKenna, Deputy News Editor
June 29, 2020
The college plans to review the role of the Emerson College Police Department on campus after a "Defund ECPD" initiative garnered support from students, according to a college official. 
ECPD Chief Robert Smith told The Beacon in a phone interview that the college is planning an internal review of how the college and ECPD can best serve students and whether any of ECPD's funding could be reallocated to better support students. 
"When the protest movement started after George Floyd was murdered, we talked and Christine [Hughes] and I made a commitment that we are going to look into the calls to defund the department," he said. "We don't know what form the review will take but it will definitely include student representatives as well as, I would hope, staff and faculty representatives too."
The review comes amid growing support for the "Defund the Police" initiative nationally, which calls for police department funding to be reallocated to community resources. The initiative has entered the political mainstream in the wake of the police killing of George Floyd. President M. Lee Pelton voiced support for the initiative in a virtual panel two weeks ago. 
ECPD's principal role is to respond to and investigate misconduct on and around campus while protecting Emerson students. The department offers a variety of other services to students, including free escorts to locations on campus as well as anywhere between the Park Street, Arlington, and Chinatown MBTA stops. ECPD also serves as a lost and found, and provides members of the community with temporary ID passes when needed. However, the department has been under scrutiny in the past for allegedly failing to appropriately respond to and thoroughly investigate incidents reported by students.
We choose information accessibility
News and the truth are under constant attack in our current moment, just when they are needed the most. The Beacon's quality, fact-based accounting of historic events has never mattered more, and our editorial independence is of paramount importance. We believe journalism is a public good that should be available to all regardless of one's ability to pay for it. But we can not continue to do this without you. Every little bit, whether big or small, helps fund our vital work — now and in the future.
Vice President and General Counsel Christine Hughes wrote in an emailed statement to The Beacon that the college does not plan to abolish ECPD but will consider reallocating resources to allow for other services to take on some of ECPD's responsibilities.
"'Defunding' ECPD would force hard choices about these services—which to discontinue, which to move out of ECPD, and which need to remain with ECPD," Hughes' statement reads. "I must discuss further with my colleagues the best way of having these conversations, but Emerson has successfully used broadly representative review committees to consider other complicated issues the College faces."
Student Government Association Executive President Claire Rodenbush, who has voiced support for "Defund ECPD," told The Beacon she feels ECPD fails to adequately protect students on and off campus. 
"The cops on campus aren't preventing robberies, they aren't preventing harassment, physical and sexual," she said. "They aren't preventing—in the case of last year there was an altercation that resulted in a student passing away and obviously that was a tragedy. But if they aren't preventing these things why are they there?"
Charlie McKenna, Deputy News Editor
Charlie McKenna is from Los Angeles, CA and currently serves as The Beacon's Deputy Express Editor, where he leads The Beacon's coverage of events, breaking news, and student government at the college....