Emerson welcomes Interim School of Communication Dean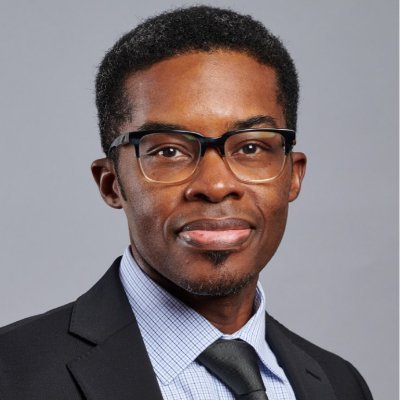 Dr. Brent Smith, former chair of the marketing communication department, is serving as interim dean of the School of Communication following former Dean Raul Reis' departure in June.
Reis accepted a position as dean of the Hussman School of Journalism and Media at the University of North Carolina at Chapel Hill in March. Within two months, Emerson announced Smith as his successor. Smith officially stepped into the role on July 1. 
"Dr. Smith is an accomplished scholar, educator, consultant, and entrepreneur with expertise in strategy, analytics, ethics, global business, and marketing education," wrote President William Gilligan in the college's initial email statement on May 6. "[He] is well poised to further the important work of the School of Communication."
Prior to joining Emerson in fall 2019, Smith was a tenured professor of marketing at Saint Joseph's University of Philadelphia, dedicating 15 years of his life to the institution. He acted as the interim associate director of the Pedro Arrupe Center for Business Ethics and developed the university's Master of Science in the marketing program. 
At Emerson, Smith was the chairperson of the Department of Marketing Communication and a full-time professor for three years. During his tenure at the college, Smith developed more than 20 courses in undergraduate, graduate, international, and online programs and fostered several teaching innovations.
Smith has a bachelor's in German and economics from Xavier University of Louisiana, a master of business administration in marketing and entrepreneurship from Tulane University, and a doctorate in marketing and strategy and organizational sciences from Drexel University.
As interim dean, Smith will collaborate with department chairs and faculty within the School of Communication, working to strengthen new and existing programs and initiatives, including the newly launched Health and Social Change and Media Psychology majors. 
"I think good leadership is important at every step in the life of an institution…I've gotten very familiar with the people, the key programs, the priorities of the institution, and I believe I can contribute to just what we need right now," Smith said. "I think [I can] also help us reset as we all return to whatever this in-person experience is going to mean for us as students, as faculty, and as staff."
Smith hopes to "reset and re-acquaint" the relationships among students, staff, and faculty, and to foster a community of collaborators with "not only passions, but strengths for what they do." 
"When I came in as chair, I think I did a fairly good job of getting this to work outside of our silos," Smith said. "I want to do that on a school-wide basis now…When we come out of our houses, we come out of our silos, and we come in with each other, that's where our best happens."
He plans to enrich the student experience through initiatives like the Dean's Fellowships Program or affiliated professional organizations, including the American Marketing Association and Public Relations Student Society of America. Another priority is to "uplift and celebrate" the work of faculty members as it relates to scholarship.
"I think we do a fairly good job of recognizing teaching," Smith said. "It's probably a secret to many here and beyond that Emerson's School of Communication has some really top-notch researchers, and I want to make sure the world knows that."