Senior Michael Papetti's back tattoo depicts a small burning house—an ode to "Fire House," the music venue he created in his living room. Last year, he began hosting shows from it. He passed the responsibility to junior Jacob Nakshian when he moved out.  
Located in Allston, Fire House hosts "do-it-yourself" shows where students from local institutions like Northeastern University and Boston University gather in Nakshian's living room to watch concerts. Shows take place on the first floor of a multi-story house, in a room estimated at half the size of Emerson's multipurpose room, where Nakshian lives with roommates. Events typically feature anywhere from three to six bands a night, according to Papetti.
Nakshian said the house's biggest show yet, dubbed "Fire House: The Next Generation," happened a week after he moved in this year. An estimated 200-250 people attended the show, which brought the space to capacity, Nakshian said.
Junior Claire Foley, a member of the band Ultra Chappelle, performed that night as a solo act. Foley said they enjoyed interacting with the crowd.
"I would say the energy of the room was definitely very engaged," Foley said. "Everyone who was there definitely seemed to be having a good time. I messed around with my keyboard a lot, and I had the audience select a beat for me and stuff."
Foley said a week after their Fire House performance, BU students they met at the show featured their music on a radio show.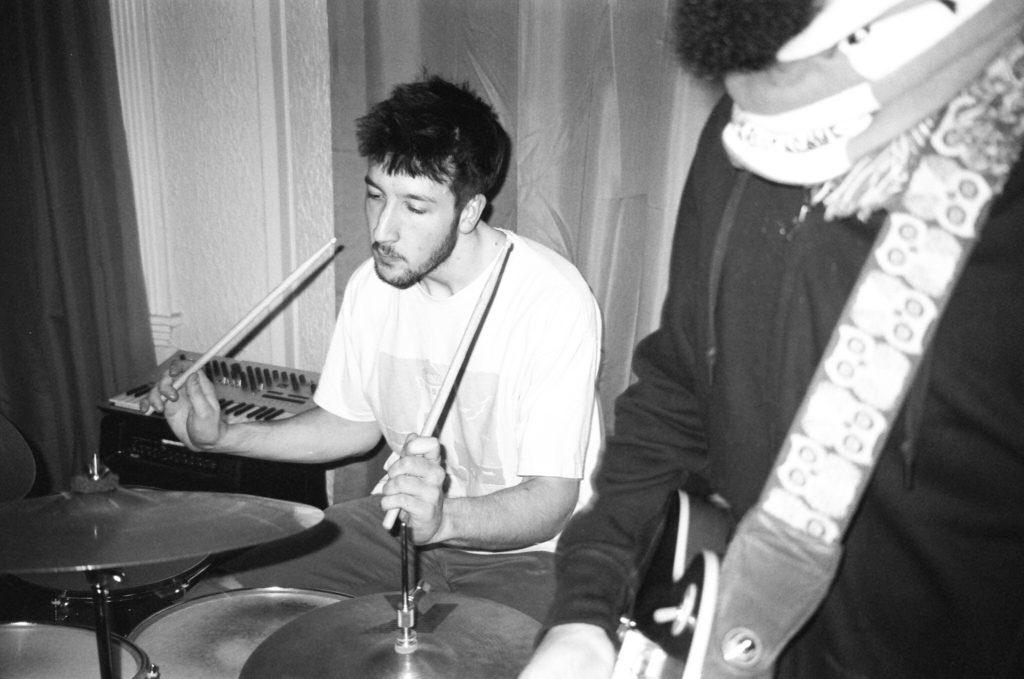 Junior Lily Bump attends shows at Fire House regularly, including the Next Generation show. She said she primarily finds out about shows through her friends and word-of-mouth. Bump said she feels safe and comfortable at house shows, even crowded ones.
"It's cool to see people that you recognize doing something that they're passionate about and performing," Bump said. "I like that atmosphere. Even when you don't know someone, you know of them. That's cool because sometimes I can be awkward at parties, but at house shows, it just feels familiar, safe, and cozy."
Past lineups included Emerson students such as singer-songwriter Foley and Nakshian's band, Healing Cow, and other local Boston acts like Fish House.
Papetti said his inspiration to turn his home into a DIY venue came from Berklee College of Music students last fall. He does not play in a band, but he said he is passionate about live music.
"I moved in, and we started hearing people upstairs playing saxophone and playing trumpet," he said. "They were all these Berklee kids that wanted to make music. My roommate and I got the idea that we should throw shows here and invite them down."
Papetti said he hosted his first show in October 2017 when friends of his, Connecticut-based band Bonsai Trees, offered to loan him a sound system in exchange for a space to play.
"It went really well," Papetti said. "We decided that we'd get to know the scene a little bit more and throw some stuff towards January. The next semester we really started kicking into gear."
During Papetti's final semester living in the house, he said he threw shows every two to three weeks for a period of time and did not get a single noise complaint.
Nakshian said he moved into Fire House at the beginning of September 2018, where he hosted a comedy show during his first night living there.
Nakshian said he first learned about Fire House after meeting Papetti at a Healing Cow show.
"I met Mike at this place, the Teachers' Lounge, at a show in March that Healing Cow played. Afterwards, he just started booking me on bills, and we started playing there a lot," Nakshian said. "We played like four shows or something in the span of two months."
Although Papetti no longer lives in the house, he said he still helps Nakshian host. Responsibilities range from manning the door, to working the sound system during performances ensuring everyone in the crowd feels safe. Otherwise, Nakshian only books bands and invites friends to transform his home into a venue. While Fire House requires no fee, according to Nakshian, they suggest making a donation at the door. 
Fire House stands as one of a handful of successful house venues in Boston still operating, according to Papetti, who said, "There are more bands than ever, but not a lot of spaces anymore."
Nakshian agreed, referencing the challenge of finding a place to practice as a part of Healing Cow.
"It's hard to find a place to play drums. Where do you keep a drum set in Boston and how do you get a drum set around?" Nakshian said. "When we wanted to play freshman year, we would have to lug all of our equipment from Paramount every single time and lug it back—which isn't that bad obviously, but you have to want to do it."
However, Nakshian also said he believes Emerson's music scene has the potential to grow.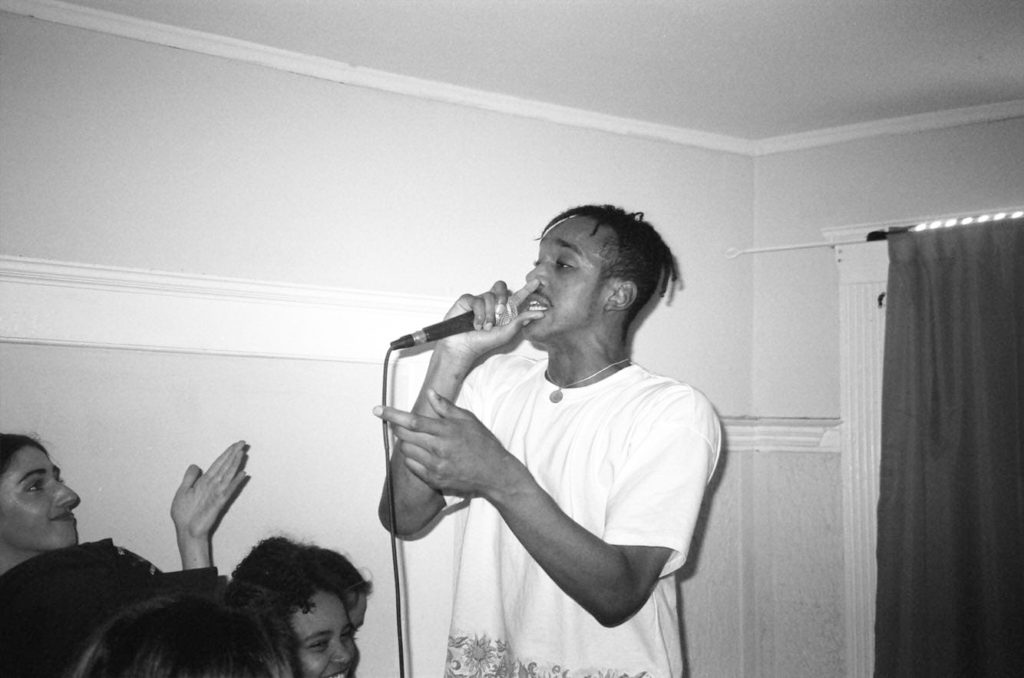 "If you want to make this [scene] grow more at Emerson, you need to get more people that know what they're doing—and people to train the people after them, like Mike trained me," Nakshian said.
Papetti said attendees of the year's first show did not cause problems for hosts or performers.
"The people are respectful," Papetti said. "It's not a rowdy crowd. They're not gonna mess your house up."
Nakshian said he is taking time to reorganize Fire House and form a plan to better accommodate large crowds, which he said will likely include capping admission earlier in the night and having a bigger team of people.
"Hosting was totally different. For most of the night, people were coming in so quickly that it was a lot," Nakshian said. "But at the end of the night, knowing that you put on something that so many people wanted to see was a really cool feeling."
Papetti said for students like himself, joining the music scene allows one to meet new people and pursue one's passion.
"I get to dance in my living room, you know?" Papetti said. "It's awesome. I've met some of the greatest people in Boston because I hosted. I got to meet Jacob through the scene. I have so many wonderful people that are around me that care about it, and that's really the highlight for me. There's this amazing community that's just behind the curtain that you don't really get to think about until you're deep within it."