Former musical theatre head remembered for reimagining program
When Stephen Terrell was hired by Emerson in 2003, the musical theatre program needed new leadership—a fresh perspective to lift the program to a higher tier. 
Terrell, as head of the program, saw a blank canvas on which he would eventually paint a masterpiece. During his 13-year tenure at the college, Terrell reimagined the major's curriculum, laying the groundwork for its renown today. 
Terrell died in Milton, Massachusetts on July 30 after suffering a stroke. He was 63. An accomplished choreographer, director and performer, Terrell retired from his position at Emerson after he was diagnosed with Progressive Cognitive Impairment, a neurological condition that can often give way to Alzheimers. 
Throughout his time at Emerson, Terrell was admired by students and faculty alike for his commitment to musical theater. That commitment reflected in his work and onto his colleagues and students.  
"The musical theatre program reflects a lot of [Stephen's] dedication and his values and his determination," Professor of Performing Arts Melia Bensussen said in a phone interview. "He was hired to transform the musical theatre program. Him and Scott Wheeler were really key voices in creating a really strong BFA in musical theater, which has continued to grow under the faculty that was recruited by Stephen and by all the students he recruited."
As head of musical theater, Terrell worked to make the program more reflective of the industry, brought in guest artists for students to learn from, and collaborated with the rest of the Performing Arts faculty to put their program on the map in the musical theater world.
"He started the process of really just redesigning the curriculum, to the point where it really had some sense to it, there was logic in how the classes flowed from year to year," Music Director and Artist-in-Residence Jonathan Goldberg said in a phone interview from Boston. "In terms of the repertoire, he was a big fan of developing new work and either soliciting composers for work or finding new things that were being developed or brand new."
For more than a decade, he worked tirelessly to make a comprehensive curriculum that covered acting, singing, and dancing for his students while preparing them to work in musical theater. 
"He wasn't a guy from academia, he was a guy from Broadway and he came in and he was like, 'I want to make this the program' that it is," Terrell's former student Kaitlyn Frank '14 said. "The legacy of what we know as a musical theatre program was under his watch and by the time I got there it was an amazing program and that was really all thanks to the great work that he did."
His dedication to his students helped launch many of their future careers in theater. 
"I happened to get a show my senior year which was the national tour of 'White Christmas,' and I actually was fishing for a different show that didn't conflict with school at all and I ended up getting an offer to do this show which was my first national tour,"  Frank said. "[Stephen] helped me build a whole senior year so that I could come back and finish on time, he was so supportive… and he didn't have any intentions except what was going to be best for me."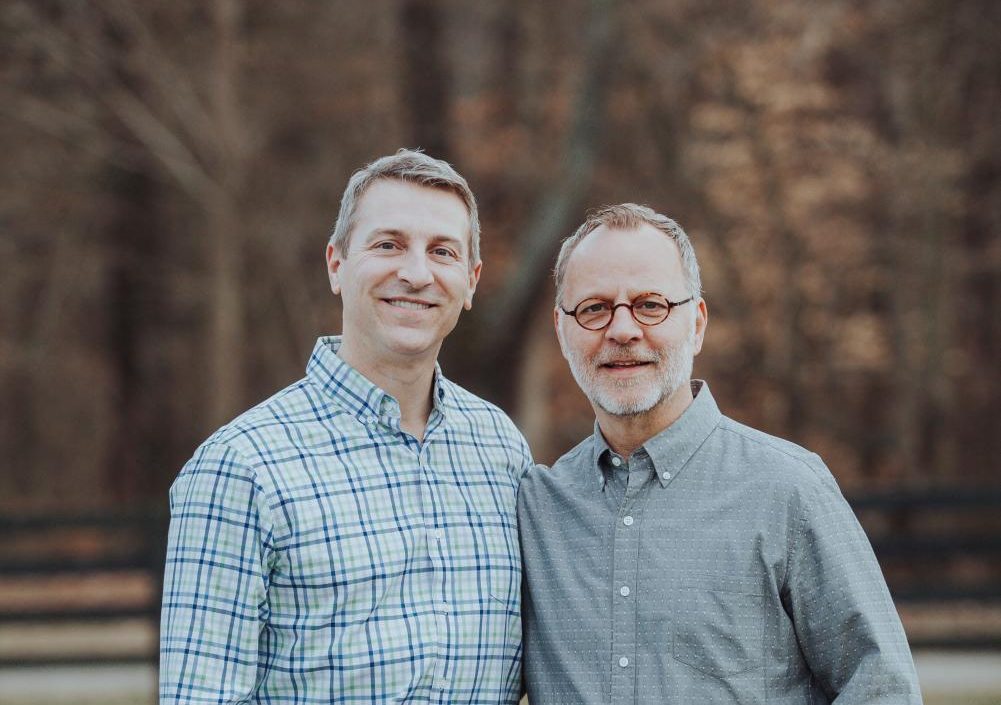 Terrell's love for musical theater began long before his time at Emerson.
Growing up in Longview, Texas, he realized his passion for musical theatre at a young age. His mother was a stay-at-home mom and talented painter while his father was a veterinarian and often performed in local community theatre productions. Referred to as "Steve" by his family, his mother would often say that the tempo picked up when he walked into the room.

"He was this very bright upbeat presence but that was true whether [he was] in a huge group of people, in front of a cast or classroom, or if it was just the two of us at home," Terrell's husband Neal Lee said in a phone interview. "This sort of shared humor, the inside jokes that we accumulated over 20 years, we could just hear something or see something and just look at each other and know what each other was thinking and just crack up."
The two met when Terrell directed Lee in a production of one of his favorite musicals, "The Best Little Whorehouse in Texas," and Lee fondly recalled his husband's passion for music. 
"He would constantly introduce me to [new music] whether it was an artist that we knew who had a new album or if it was like a new artist that he was just discovering," Lee said. "And he cultivated that stuff with his students, with friends with colleagues…" 
Before coming to Emerson, Terrell was an actor on the national tour of "The Best Little Whorehouse in Texas" and part of the chorus in the Broadway production of "Dreamgirls." He went on to direct and choreograph Off-Broadways shows, and multiple operas internationally in Milan, Paris, Madrid, and Tokyo. 
Terrell was one of the founding members of the Texas Shakespeare Festival and was a well-renowned director and choreographer in Seattle before coming to Emerson. He was awarded the Critics' Circle Award for Best Choreographer in 2000.
Frank recalled meeting him for the first time during her audition for the Emerson's PA Department in Boston in 2009. Riddled with nerves for her audition, Frank said she was immediately put at ease when she entered the room and met Terrell. 
"I was extremely nervous and didn't have the most confidence," Frank said in a phone interview from Poughkeepsie, New York. "I had no idea how I would fare against a national selection of people coming to school, and yet he saw something in me, saw potential in me that I hadn't even quite believed in."
As a professor, Terrell was well known for being the life of the room and would often break out into a chorus line dance routine during class. He would assign his students creative projects to work on like asking them to bring a song that their 10-year-old self would sing to perform in class.
"He was always super professional and held us to a really high standard," Frank said. "He was so encouraging and supportive and just happy to be there. He had a joy that I think is so unique in teachers. He took it seriously but in a way that he never took himself seriously, and he always remembered why we were all there because we were just all kids who loved musical theater. It was as simple as that and he never lost that perspective."
Terrell not only had a love for directing and choreographing musical theatre, but also for listening to it. He had a large collection of cast recordings in his office that he would regularly lend out to students. Former student Jordan Gross '17 remembers taking out recordings to listen to and discussing them with Terrell during office hours.

"I would just take one out every now and then I would bring it back and we would just discuss it," Gross said. "I didn't get to have him that long as a professor but he was part of my Emerson experience."
Terrell's favorite musicals were the ones that meant something to him like "The Best Little Whorehouse in Texas," the production he directed where he met his husband, or "Dreamgirls," where he met and was able to work with director Michael Bennett. He also held a special place in his heart for the musical "Carousel" which was one of the last shows he directed in the Majestic Theatre at Emerson College.
"We would sometimes refer to him as a Lost Boy like Peter Pan, that never grew up and I would say that that seems well suited and makes perfect sense for someone whose life's work, whose job, whose career was literally to play," Leel said.  
Gross remembered singing the song "Free" from the musical "A Funny Thing Happened on the Way to the Forum" in his audition with Terrell. Gross said that Terrell took the time to ask each person in the audition what their future aspirations were. 
"I'll never forget telling him that I wanted to write a musical, it was going to be called 'Diva of the School' and it was going to be a biographical musical of my life," Gross said in a phone interview from Los Angeles, California. "He just kept calling me diva the rest of the audition process. There was no other school that I felt so welcomed by because Stephen actually took the time to hear us and see us, and know us in that hour."
He was often seen walking through the halls carrying a large Bubba thermos filled with iced tea and would always stop to talk with his students.
"He would stop you in the hallway and ask about a family member who you told him about like two and a half weeks ago," Gross said. "He was invested in us, he cared deeply about his students and their personal lives and their academic growth and their growth as artists in general."
Terrell is survived by Lee, their dog Bertie, his father Robert Terrell, and his four brothers George, Paul, Mike, and Russell. 
In a statement, the college wrote that Terrell was incredibly valuable to the growth of the musical theatre department. 
"Stephen Terrell was a treasure to Emerson College and beloved by students and faculty members alike," the college wrote.
View Comments (2)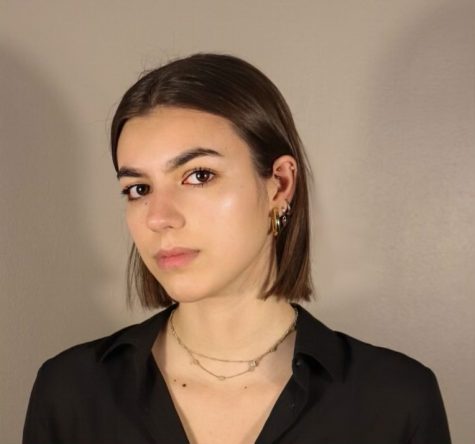 Ann E. Matica, Deputy News Editor
Ann Matica graduated in 2022. She served as deputy news editor for The Beacon. She has lived in Massachusetts her whole life and transferred to Emerson College in the fall of 2019. She previously worked as a reporter for an online publication for Holyoke Community College called Apex.