He's Got Spunk: He texts me, he texts me not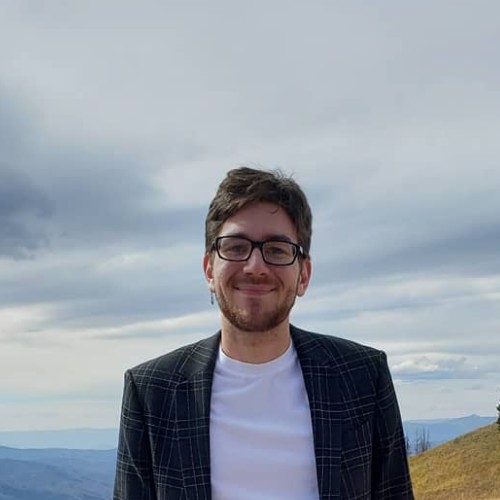 Much like everyone in my generation, I use dating apps. Tinder, Grindr, and Hinge are currently downloaded on my phone. And despite the desperation that list gives off, I don't particularly like dating apps. I think they're superficial, placing the focus and, by extension, your value solely on your appearance with little room to express your personality. I have a hard time taking myself seriously, and that feeling is exacerbated when I'm in front of a camera. My default dating-app picture was snapped at my cousin's wedding after my dad begged me to pose. I prefer to meet people in person, where I can let my personality take the lead. 
However, despite my reservations about dating apps, sometimes—rarely—there's a winner.
For the sake of this story, I'll call him Mitchell. He was cute, he was smart, fit as a motherfucker, and an acting major at BU. After messaging me for no less than thirty minutes, he asked if I wanted to meet him on the Esplanade so we could get to know each other and do a little writing. Unfortunately, I took a cat-nap that lasted six hours and flaked. He didn't mind, miraculously, and we rescheduled for the following Tuesday.
Mitchell came to my apartment to split a bottle of wine and chat while a movie played in the background. Typical COVID-date. Eventually we moved to kissing and, because my couch is cheap and small and I'm a slut, we progressed to the bed. It was the ideal make-out, hot but also really cute, we took breaks to talk or just lie in a comfortable silence. We ebbed and flowed between joking, chatting about contemporary theater, laughing about our prior dating fails. He told me he didn't want to hook-up on the first date, it wasn't really his thing. And I was okay with that. The entire time I was certain I'd see him again. So, instead of getting down to it––which is how most of my first dates end––Mitchell leapt off my bed, grabbed his backpack and referred to our date as a "big yes." I walked him to the bike rack outside my building and, after an over-the-mask kiss, he rode off.
Needless to say, I was smitten.
For our second date, Mitchell came over to my place again. We split a bottle of wine and watched Scream. "Watched" isn't the most accurate word. Let me rephrase: Scream was playing, in the background, while he lay on my chest and dug his hip bone into my stomach. Again, we started kissing, and again, he made it clear that we weren't going to have sex that night. He wanted to wait. He wanted to get to know me more first. I guess he wanted it to be special. And I was still okay with that. This was the first time that I ever wanted to wait, that I wanted to fully know someone before getting into bed with them. Just like the last time he put on his coat, kissed me––sans mask this time––and sped off on his bike. As I polished off the last of the wine we shared, I couldn't stop the butterflies from jumbling in my stomach. I had done it. I had a successful date amidst a global pandemic. The road ahead was clear: things were only going to get better.
Now, if you're an avid reader of my column, you've probably guessed that the twee hopeful tone means something is about to go horribly wrong. The ever too cliché calm before the even more cliché storm.
And you'd be right! For there was a downside to Mitchell's in-person attentiveness—something I probably should've recognized moments into our first date. He is a horrible texter. I'd go hours, sometimes days, without a reply. He showed up late to our second date after losing track of time and neglecting to tell me. He stood me up for a potential third date because he got too stoned and fell asleep. The next morning, I woke up to no apology, and only found out what had happened through a mutual friend. Every plan took days to organize, followed by rescheduling, and the inevitable cancellation. In the stretches of time between our conversations I had begun to feel that he was ghosting me, that he'd lost interest, that, in some way, I had scared him off— only to be pulled back in. 
That's one of the pitfalls on online dating, the threat that every text, snap, or DM you send could be your last. That was one of the problems I ran into with Mitchell. In person, he was amazing. He was attentive, interested, sincere, but all of that came at the expense of his poor digital communication skills. In those hours I spent waiting by my phone, I started to worry. Maybe he'd found someone else, someone prettier, bouncier, funnier. I jumped at every notification I received, hoping that he had finally reached out. He hadn't. He never did.  
I agonized over every triple text, carefully choosing my words as to not seem needy or overbearing, making sure that whatever I said still made me appear dateable. If he left me on read, I'd wait a day and try again, and again the next day. Sometimes he'd reply, and we'd gush about Octavia Butler and he'd beg to read my latest article and he'd send me an MP3 of a song he wrote on his ukulele––which, in hindsight is a red flag, I know that now. Eventually he'd stop replying, and my anxiety would ooze back in.
I was caught in a cycle of pre-relationship-bliss and unthinkable stress. No midpoint. I was either giving him a piggyback while listening to Prince's "Purple Rain," completely prostrated with the thrill of a blossoming new relationship, or I was immobilized by his unresponsiveness, letting my insecurities backhand me like a tidal wave. This stress, the kind of impotent, all-encompassing fear, was totally unnecessary. Especially since it seemed we were heading in a more serious direction just before the election. 
I get it—this pandemic has made us more reliant on texting and video-chatting than ever before. With dwindling options of how to take advantage of our free-time, we're spending a lot more of it at home, and we're spending a lot more of it on our phones. But the problem with obsessing over someone, with yearning, is that it gets us nowhere. When someone doesn't respond to us our mind runs wild, we can't help but ask what it is exactly that we did wrong; what made them lose interest. The only way to curb those feelings… is to get away from your phone. 
In the meantime, as you wait for a reply that possibly might never come, find an outlet. Go on a run; pick through the racks at Goodwill; explore the hidden, pristine public parks Boston has to offer. Whatever it is, make sure it gets you away from your screen. I've been reading Joan Didion's The Year of Magical Thinking, a memoir centered around processing the death of her husband, John Dunne. I was hoping that her journey towards self-actualization could point me towards my own. For the past week, I've been curling up in the Esplanade, listening to the joggers and rollerbladers and bikers skid past me; watching friends and couples picnic, while flicking through Didion's grief. 
At first, I chose the Esplanade because I hoped I'd run into Mitchell, in some rom-com-twist-of-fate. That hasn't happened yet. That probably won't happen. OK fine, that won't happen. And I'm kind of content with that. This little plot, if you can call it that––a plot which writing out I realized makes me look crazy and makes me wary about putting this in print––made me fall back in love with reading. I flipped through my book on the train, on my lunch breaks, today, as I was walking home from brunch, I sat in the Comm Ave Mall and read. Simply because I had the time.
Mitchell did eventually text me back. As I'm writing this article, actually. At the encouragement of my therapist, I gave it one more shot and asked him, spontaneously, if he was free tonight. He responded hours later, telling me that over the past weeks he had realized, he isn't ready for a relationship, that he should take some time to focus on himself and his personal growth. I re-read his message at least ten times, anticipating the sting of rejection to overtake me, expecting to kneel over on my couch in anguish. My dating prospects had crumpled right before my eyes. The one person, in two years, that I'd been able to see myself dating just cremated those hopes. 
That feeling never came. Instead, I just felt relief. The pining was over, the longing, the stress, the wondering, all of it was gone. It was as if someone had power-washed the rose-colored haze off of my brain. I saw this burgeoning relationship for what it was, and I saw that I had been making excuses for someone that I shouldn't be. Our relationship would be doomed if every time I asked him out I was met with hours of stress.
Now, I may be stupid, but I'm not that stupid. I know "I'm just not ready for a relationship right now" is a cop-out as old as cop-outs come. But if Mitchell feels the need to lie to save my dainty little feelings, then he's not really someone I want to be in a relationship with, and he's not someone I want to fantasize about being in a relationship with. True or false, the outcome's still the same. We're not going on another date, and we're probably never going to interact again. There's no point in stressing over something that has no probability of happening.
Dating is as much about ourselves as it is about the objects of our affection. Every date we go on, good or bad, teaches us more about what we want out of a relationship. More importantly, they teach about what we don't want, what we don't need, and what we don't deserve. After my exploits with Mitchell, I now know that I don't want to be in a relationship with a bad texter, that's something I refuse to compromise on. 
I know that relationships, even in their infancy––before he murdered it (I'm fine, I'm fine I swear)––are about compromise. But at the end of the day, they're also about satisfying needs. Emotionally, sexually, etc. At a certain point in seeing someone, we have to distance ourselves from the feelings-of-it-all and make sure that this person is giving us what we want, need, and deserve. On the most basic of levels.